I got a kick out of my cool cats, Stanley and Tucker, the other day.  They were posing very nicely for me, but I don't think they like the flash.  Take a look and see if you agree with my assessment….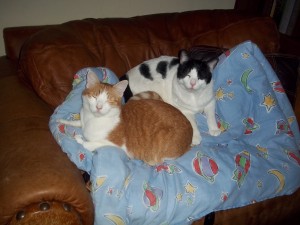 Send us your funny or cute pet pic!  We are big believers here at managedmoms.com that our pets help to de-stress us….and I need a little of that right now!
Happy Holiday season everyone!