Meet the managedmoms.com team that, along with Rachel, bring you timely, healthy, helpful and fun tips.  Read on to meet the team and see the awesome contributions each makes to this website.  There is something for everyone from this dynamic group.  Try a fit tip, healthy recipe or beauty trick to feel and live better!
Bianca Malmstrom–Dillard's Scottsdale 
All things fashion expert Bianca is a manager with the beautiful Dillard's Scottsdale store.  With more than 20 years in the cosmetic and fashion industry,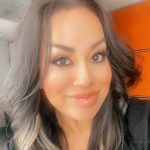 Bianca knows her stuff. She also knows how to make her clients b-e-a-u-t-i-f-u-l! From friendly advice to helpful suggestions, she is everyone's beauty go-to girl!  Bianca provides helpful quick tips for fabulous fashion, how to best use makeup and other cosmetics for instant anti-aging, for ideas on how to make your best features pop and for all around advice on getting the most out of your wardrobe and beauty products.  When Bianca's not beauty consulting, she enjoys helping direct Grand Canyon State Tournaments- Martial Art Division and Annual SHITO-Kai Food Drive Tournaments. Her parents, Sensei Ted & Sara Rabino are the commissioners for the State games and stock the shelves of local churches food bank every Christmas!
Angelic Papadakis–Shares hair health news, product picks and style and color ideas! Hair Stylist & Owner of Dakis Hair.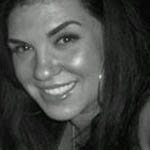 Angelic has been a stylist in the Valley of the Sun for more than 20 years. Specializing in precision cuts, Angelic has taken her passion for hair and transformed it into her salon in Tempe, Arizona. Angelic has been Rachel's personal stylist for 22 years and is always on the cutting edge of hair styling and design.
Karen Hall–Healthy makeup tips to help you look your best with less effort!         
Karen has dolled up the likes of Paula Abdul, Faith Hill, Conan and many more worldwide celebs.  Her expertise, experience and wonderful warm personality comes alive when she shows women how to bring out the best in their appearance by highlighting their natural attributes with simple and inexpensive make-up tips and tricks.  Karen is also the makeup artist for the KTVK morning show that Rachel works on called, "Your Life A to Z".  Want to learn how to apply your makeup like a pro?  Karen is available for makeup lessons and application.  To schedule an appointment with Karen, visit her website.
Lisa Walton–Parenting tips!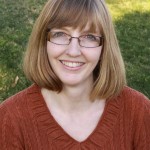 Valley Teacher and Mother
Lisa Walton has been a teacher in the Valley for over 18 years. She holds a Bachelor's Degree in Deaf Education from Illinois State University; and Master's Degree in Special Education from Arizona State University. She currently works as an itinerant teacher, collaborating with regular education teachers in the public schools. Lisa and her family have lived in Arizona since 1993. When she's not teaching, Lisa enjoys spending time with her family, traveling, and volunteering for the Ahwatukee Children's Theatre.
Julie Ellis, Managedmoms.com Fashion & Fitness Expert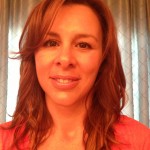 Julie has worked for years in Finance only to realize that it is not her true calling. A fashionista and borderline shopaholic, Julie is on top of the latest fashion and beauty trends.  Fitness is also a big part of Julie's life. She's a runner who also enjoys yoga, Pilates and anything that sounds fun and challenging. Julie is always up-to-date on the latest fitness trends.