Manic:  The many recitals, dances, performances, etc. that take place at the end of the school year…and the holidays, too….and I'm not good at creating stage-ready hair!
Managed:  Asking managedmoms.com writer and Backstage Salon & Spa owner, Angelic how to get those lovely performance curls that look great on stage and hold, too. 
She gave us a demo, so I taped it to show you…
About our writer, Angelic: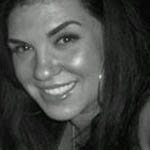 Angelic Papadakis, Hair Stylist & Owner of Backstage Salon & Spa.
Angelic has been a stylist in the Valley of the Sun for more than 15 years.  Specializing in precision cuts, Angelic has  taken her passion for hair and transformed it into her salon, Backstage Salon & Spa in Tempe, Arizona.
Read more about Angelic on our team bio page