Since Halloween is my daughter's absolute favorite holiday, I decided to show a couple of haunting Halloween eats that can be easily made with kids for my monthly column in this month's 202 Magazine.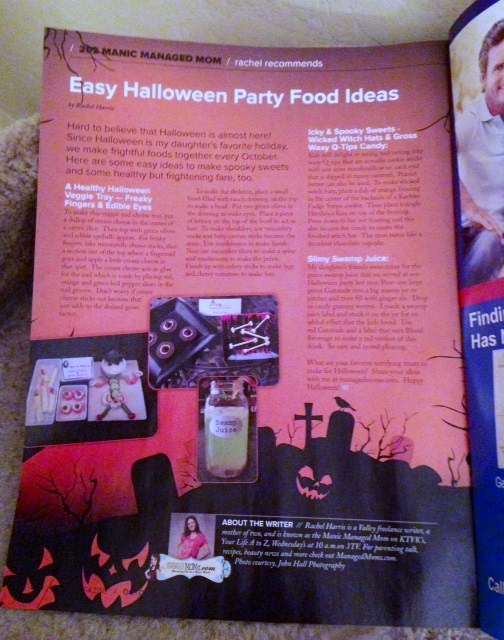 Here is one of the ideas and be sure to click the link below to go to the entire article to see the other recipes. Plus check out the entire magazine for a great article about my KTVK 3TV co host Kyle Unfug, fall recipes, inspirational BCA month stories and more.  But first, here is a preview of an icky Halloween treat idea that kids are sure to love.  Wicked waxy edible Q-tips anyone?
To see my other simply scary suggestions check out this month's 202 issue at the link below (my article is on page 58)…
http://202magazine.com/202-magazine-october-2013/
Happy Halloween treat making!