Do you remember when you celebrated the holidays at your new husband's family home?  Or how about when your younger sibling brought her new spouse to your home for the holidays?  I recently had a friend ask me for ideas to integrate new family members into old holiday traditions and how to best make them feel at home during a holiday visit.  That got me thinking about how fortunate I am to have been welcomed with open arms into my husband's family more than 22 years ago. (That time went by fast!)  Check out these tips to create new traditions with your family – and great memories along the way.
*Ask the new family members to bring a favorite recipe from their family holiday cookbook.  A great example of this is my sister-in-law's Pumpkin Supreme recipe.  Her family's southern Texas tradition has now become our family's annual delicious dessert as well. A bit sweeter than traditional pumpkin pie, this delicious recipe calls for yummy ingredients like pumpkin, vanilla pudding, cinnamon, pecans and more.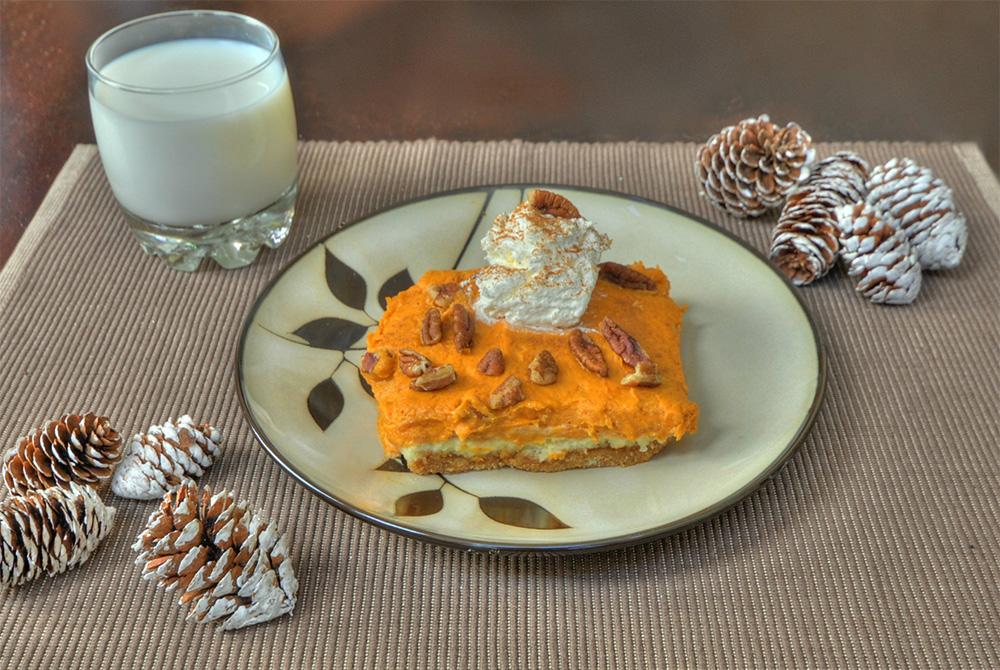 You can get the recipe for Stephanie's Pumpkin Supreme at www.shamrockfarms.net.
If you aren't asked to contribute to your new family's feast, but would like to, ask the hostess what the menu is and then suggest bringing an appetizer, side or dessert. It's best to suggest new items to the menu, rather than asking to replace a family recipe already in use.
*Welcome the new family member with a gift basket.  If this is your brother's new bride, create a special holiday gift basket with monogrammed dish towels, his and hers coffee mugs and the couple's favorite coffee paired with Shamrock Farms Half & Half.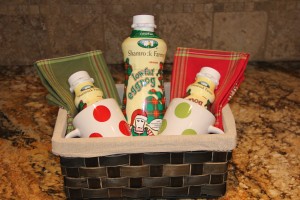 Fill the basket with her favorite candy or mixed nut flavor and add that to the basket with a festive gift like Shamrock Farms Eggnog.  Being greeted with a holiday gift basket, either presented to her upon arrival or in the guest room, will make her feel welcome and appreciated.
*Ask about their family holiday traditions.  Find out ahead of time if the new family member has a family tradition that they would find fun to share.  Maybe his family all wear ugly Christmas sweaters on Christmas Eve or perhaps they have a favorite board game they like to play.  Once I married into my husband's family, I discovered that they all eat black-eyed peas on New Year's Day for good luck.  If your new family member honors that tradition, be sure to have some black-eyed peas on hand. To add a little kick to this traditional dish, top it off with yummy Shamrock Farms Zesty Jalapeno Sour Cream.
*Snap pictures of the holiday gathering and then make your new family member a memory book.  With online sites like Shutterfly, Snapfish and Kodak, it has never been easier or quicker to put together a scrapbook.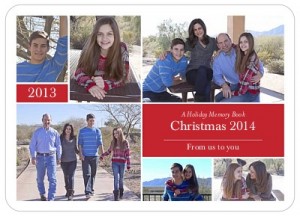 A few weeks after the visit, mail the finished memory book with a card thanking your new family member for spending their first holiday celebration with your family.
These are just a few ideas on how to welcome a new member to the family during the holiday season.  Chances are they may be missing their own family and feeling a tad blue; these ideas will help make them feel welcome and celebrated.
What suggestions do you have for welcoming a new family member into the family holiday celebration?  Share in the comments section because we love to share and try each other's suggestions.  I'm wishing you a wonderful holiday filled with warm family memories.
This post was sponsored by the awesome Shamrock Farms.  My opinions about how much I love Shamrock Farms foods are 100% my own.