Ahwatukee Children's Theatre's (ACT) annual production of "A Christmas Carol" had a very successful two week run these last weekends to crowds that both laughed out loud and teared up during the 12th annual musical production.
And behind the curtain were relieved performers and directors since ACT was in financial danger of completely shutting down.
Sadly the theatre had to part with their beloved performance space after last Sunday's closing Christmas Carol show.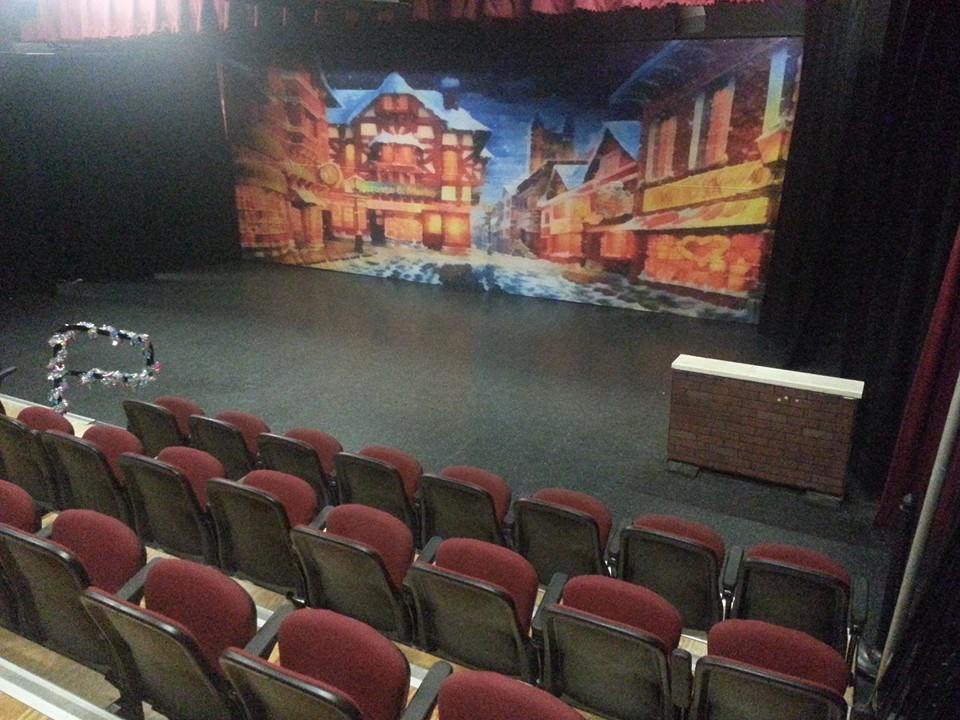 The good news is that ACT, as a nonprofit, will continue on with next year's Christmas Carol performing at the Mesa Arts Center, which is wonderful news for the leaders and children that call ACT their second home.
A huge thank you goes out to several community businesses that stepped up to help keep the magical annual production afloat and to help ACT continue on.  A few weeks ago, local hip and stylish clothing boutique Clothes Minded hosted the Christmas Carol performers at the store so that the group could entertain customers and passerbys and their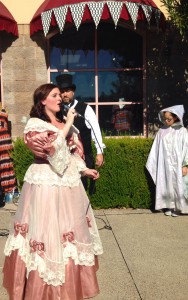 fun performance got folks in the holiday spirit for sure.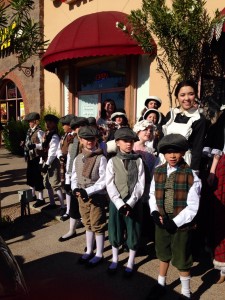 20% of the days sales went back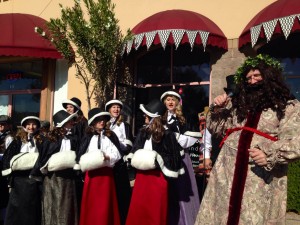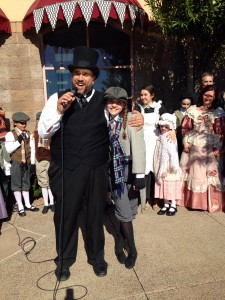 to ACT and we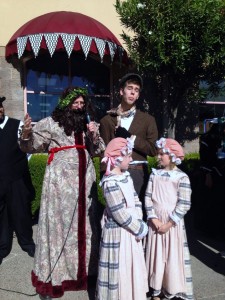 thank Clothes Minded for the additional funding, which was just under $400.  Such a nice and creative way to support the local arts!
And Clothes Minded has two very cool holiday events coming up, so check this out for your last minute shopping!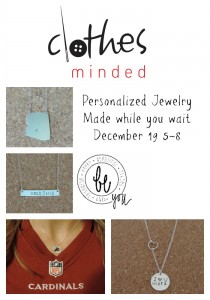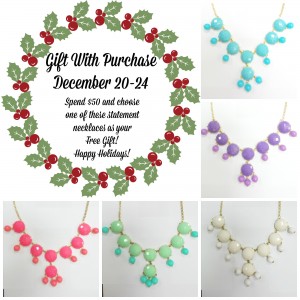 Origami Owl Custom Jewelry stepped up to be the Academy Award Sponsor of the shows.  That was very much appreciated and I got to witness employees from the company watch the show and they were such a nice and energetic audience.  They even gave the cast a standing ovation.  I also saw them tear up as well. It is so cool to see others see this special show for the first time.
The show's Emmy Award Sponsors were Corporate Interior Systems (they also sponsored Addams Family…thank you!) and Qwaltec.  Thank you so much to both companies!
Mizell Insurance Agency (Farmer's) was the show's Tony Award Sponsor, which also helped ACT to continue with this very special annual holiday tradition and that is so very appreciated.
And the Playbill Sponsor was Team Orthodontics and that didn't surprise me because they are always supporting the community.  We are so thankful, especially my daughter since she has performed with ACT (and taken many classes there) since she was only 6 years old!
If your company would like to become an ACT sponsor to help keep youth Arts alive and well in our community, let us know as we look forward to the theatre's new chapter.  My girl is especially excited about this now that she is a teenager and can audition for the teen parts!