I just love when I find healthy new tips for families, especially when it comes to cooking nutritious and tasty dinners.  I am SO excited to tell you about the new meal kits that I have been receiving that come from a local and organic farm!  Sunizona Family Farms now ships dinner kits that contain everything you need to make a healthy, organic and tasty meal!  Plus I have been trying to prepare and eat more plant based meals and this service makes it easy and tasty, which I am thrilled about!
Here is the box that I made last week that contained organic whole food ingredients to make yummy veggie Queso nachos that actually used eggplant, garlic, seasoning, red bell pepper and other surprising ingredients to create nachos that tasted hearty and fantastic!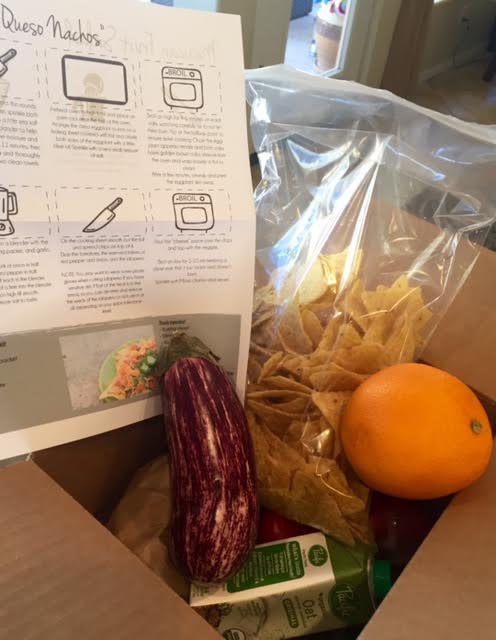 So with this particular meal kit, the recipe instructed me to broil the sliced eggplant and then blend with other whole foods, that all came from the farm in this convenient kit.
So this eggplant, along with other ingredients that came in my Meal Kit,….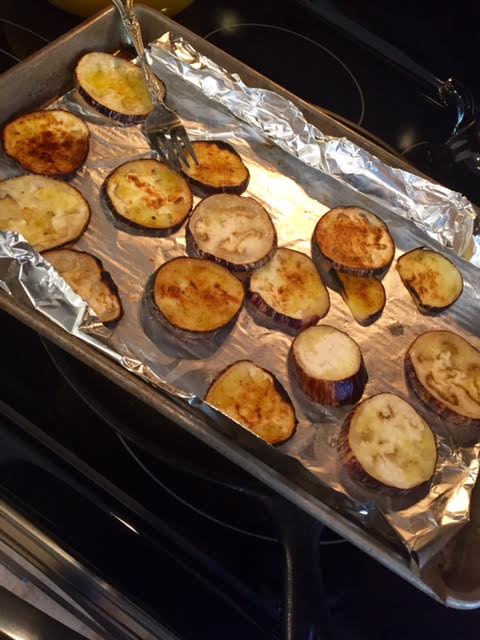 …became this plate of beautiful and scrumptious nachos…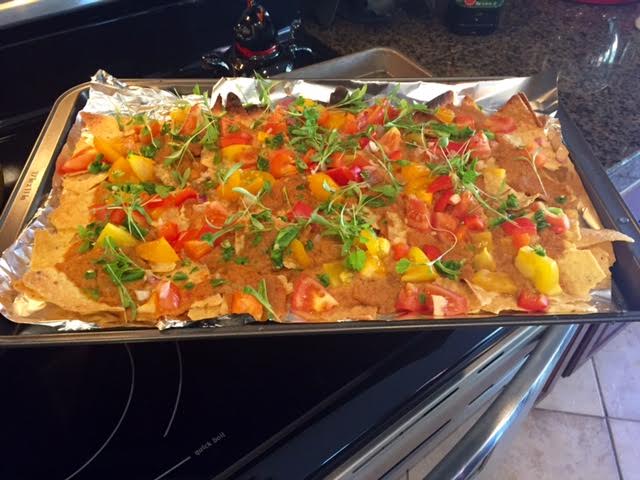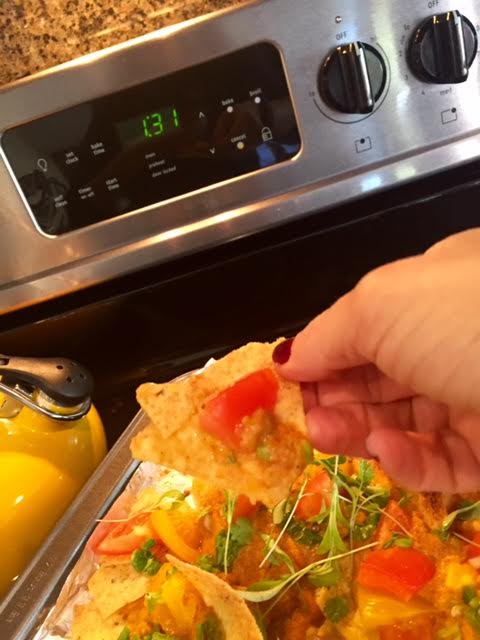 Yum!  These were so unbelievably tasty! The recipe comes with step by step instructions, along with a picture of how the finished dish will look.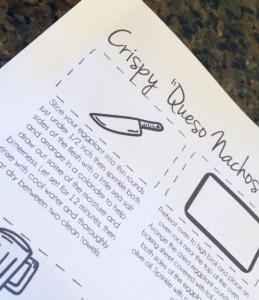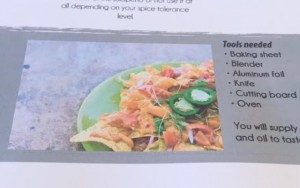 And the best part is that this recipe is healthy and organic and provided servings of veggies and fruits that included eggplant, red bell peppers, jalapeno, tomatoes, garlic, onion and more!  I am thrilled about this amazing local find!
Plus the meal kit came with everything needed to make a nice fruit salad to compliment the spicy nacho chips.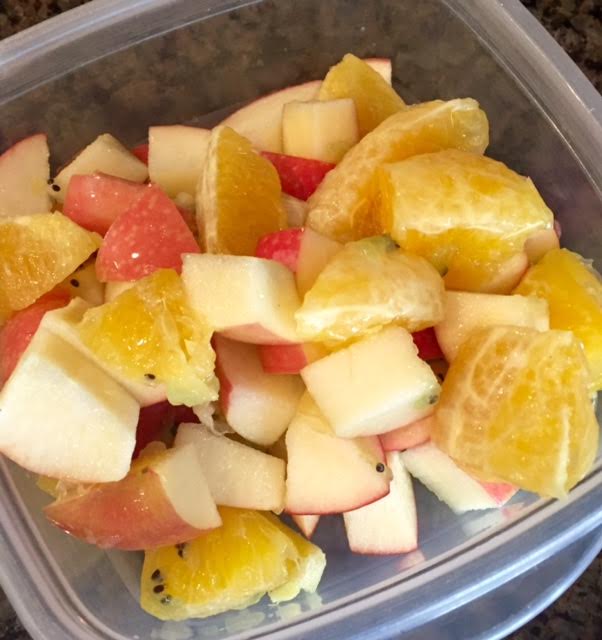 It was perfect! And this is a much better dessert option than a sugary recipe for my family.
Wondering how this works?  It is super easy!
Every Tuesday, I go to my favorite local healthy cafe, Pomegranate Cafe to pick up my weekly Sunizona Family Farms Flavor Crate which is filled with the organic and fresh produce and foods that I ordered online over the weekend.  Recently Sunizona Family Farms added the Mealkits.  Sunizona Family Farms delivers both the Flavor Crates and the Meal Kits to a variety of locations in Arizona.
I preorder over the weekend and pay online.  Each Meal Kit costs $22 with a subscription option available with more details here.  For that very fair price, I receive a box packed with every fresh whole food ingredient needed to make a meal and a side dish, which may be a salad and sometimes a healthy dessert, too.
Some of the other Meal Kit recipes I have made, that my family loved, include the Minestrone Soup which also came with items to make a nice tossed side salad and yummy whole grain garlic bread.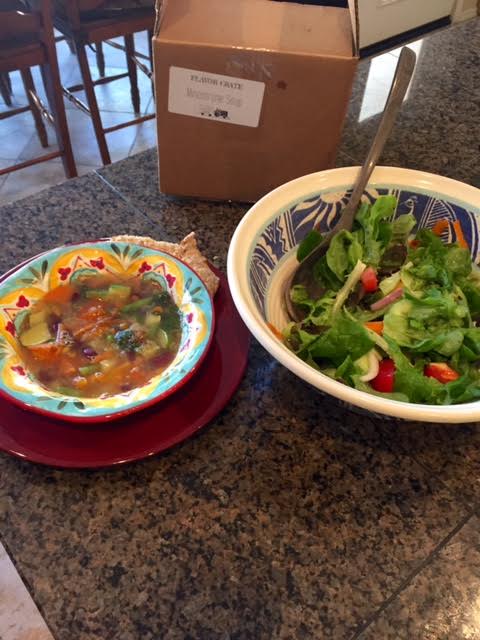 And look at this gorgeous entree salad that I received and made last week!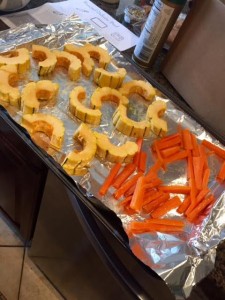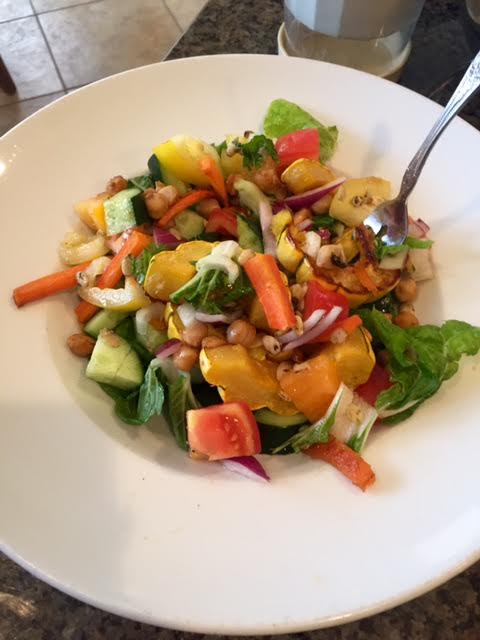 And my favorite recipe so far has to be the super comfort food (but made healthy with this Meal Kit recipe) their veggie Hearty Pot Pie…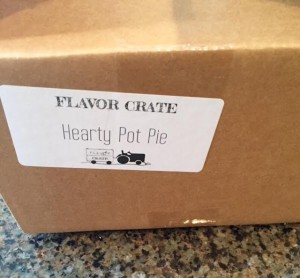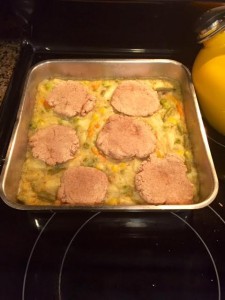 It was very interesting to me that the recipe used an organic oat non-dairy beverage, which I hadn't tried before.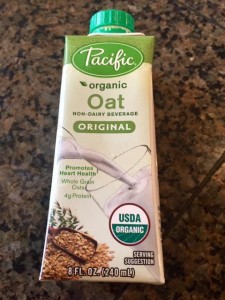 It worked well in this pot pie recipe, which also came with a salad and a tossed dressing, too.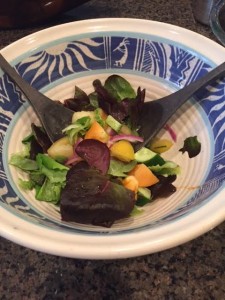 The biscuits were made using a sprouted flour and it was all just so delish!
I am super excited to try this week's recipes which include Crispy Aoli Potatoes & Crispy Ks.  Here is the picture from the Farm's website which shows what the finished dish will look like…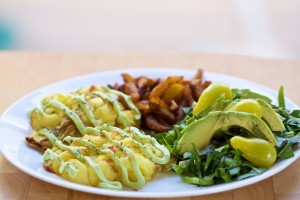 How good does that look?!  I also ordered and received Meal Kits this week that will make Rice Ramen with Fresh Veggies and Veggie Burgers.  I can't wait to get cooking and tasting!
Every week when I log on and purchase my Sunizona Family Farms Meal Kits, I feel like these meals are worth every penny, plus I think it is a good value.  I can skip the grocery store and am receiving and preparing fresh whole organic foods from a local farm.  The meals are pretty easy for me to chop, mix and prepare and my family is getting a healthy dinner.  I am thrilled about this new service!
To try it, visit Sunizona Family Farms and check out the Meal Kits here!