Today I posed for a group photo that I was so happy to be invited to be a part of…but would rather not have had to been in…only because this picture was taken at our dear friend Judy Reinke's funeral.  And as we posed, I truly felt her absence in the empty space beside me that instead housed her picture on a table of flowers.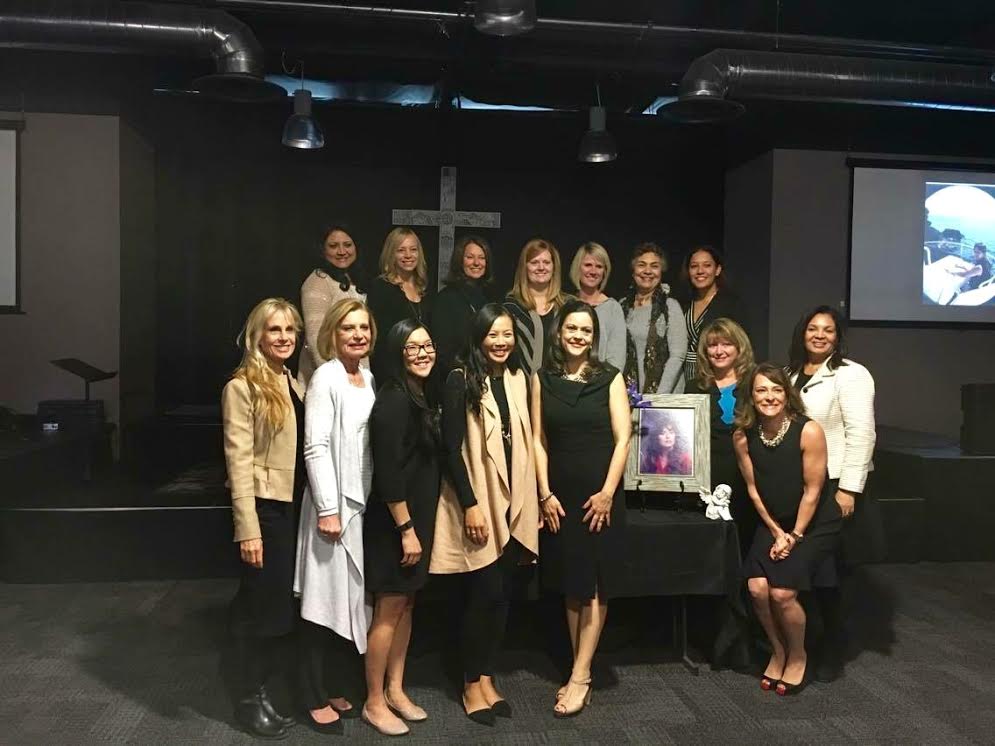 Her passing has been heartbreaking because Judy was truly the kindest and most lovable gal pal one could ask for and she was loved by all, including countless stray animals that she had resuced through the years, too.
All of this was covered so beautifully in her services today.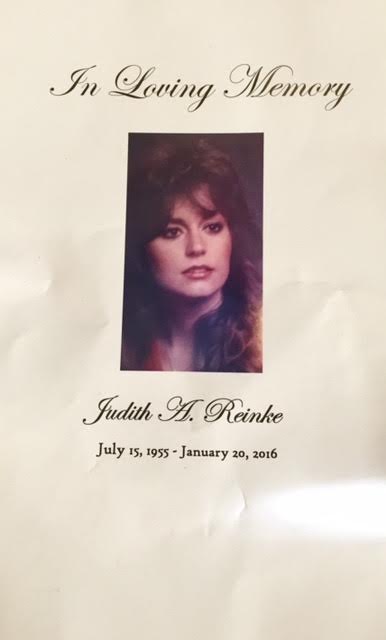 As I sat there, with my cherished friends from my Southwest Airlines Marketing days all around me, clutching a tissue in one hand and my friend's hand in the other, I thought of something very powerful that really struck me.
I am so thankful that I knew then….the gift of now.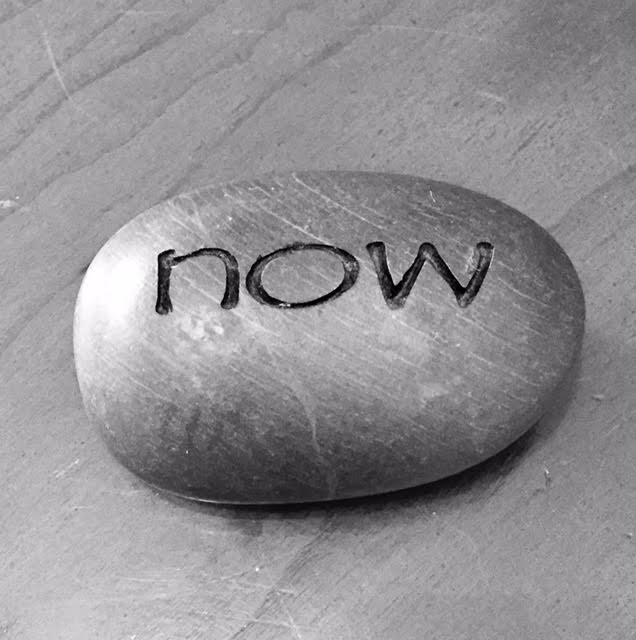 Our dear friend that passed away so suddenly was part of my very first and VERY cherished career team in the Phoenix Southwest Airlines Marketing Department.  Judy was one of the very first people that I met when I started my first big career job close to 25 years ago now.  We did all kinds of fun Southwest Airlines (SWA) marketing events together, as you can see here posing in our airline t-shirts and penguin beaks!  Judy was always a good sport and up for anything.  She was a hard worker and very loved.  Honoring her today made me reflect.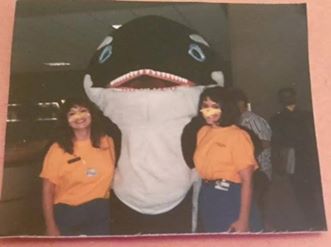 In 1991 when I was offered the job, I was on cloud 9!  I was truly pinching myself!
All day long, on that day that I got the news that I would be working for Southwest Airlines (SWA), I was ecstatic!
SWA is a company that I had followed and studied in college.  When the SWA Public Relations VP at the time came and spoke to my PR journalism college class in 1988, I was intrigued.
Their planes were the ones that I had flown on numerous times as a kid of divorced parents.  That required me to fly by myself every summer to see my Dad.  So those orange and red planes already had a place in my heart.
So how cool that I got to do this years later as a Marketing Manager for my beloved airline…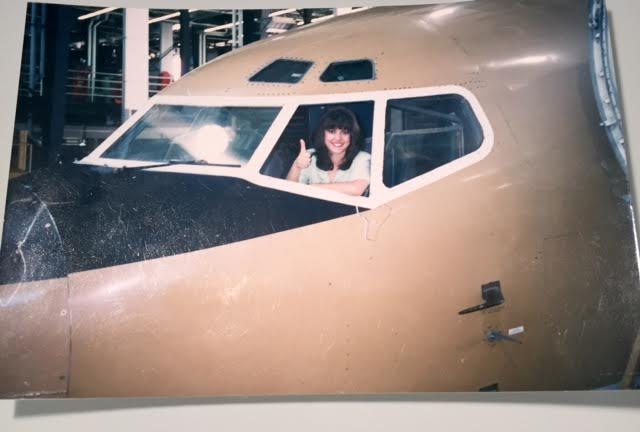 Plus I got to actually put my hard earned Journalism (with a Public Relations Minor) degree to work in the marketing department with a company that did things successfully and in a unique manner that both Employees and Customers responded to!  (SWA required that we capitalize both groups in our correspondence, which is very cool!)
Oh and the free flights!  Oh boy!  Priceless!
But that wasn't my favorite part, believe it or not.
Because what I didn't know during that first day on the job was that I would work with the most amazing team of spirited, genuine, hard working (and hard playing!) team of nutty, but talented and I mean VERY talented travel industry professionals.  They loved what they did for a living every single day.
I was a part of this little Phoenix marketing team of mostly women, most of the time, with a few guys on the team here and there.  This team of women who felt more like sisters than colleagues.  Sweet Judy is on the end in this picture…


We cheered for each other, cried together, worked late into the evening at times (sometimes with a glass of wine before we called it a night), respected each other and made so many memories.
We celebrated baby showers, promotions, weddings and graduations together.
We provided comfort in times of sorrow.  We took care of each other's pets and kids and we really took care of each other, both within the marketing office walls and outside of those walls.  Oftentimes our work took us across the nation so we made so many memories on planes, in hotels and in cities that further strengthened the bond we shared.
We dressed up on Halloween and dressed down to march in community parades representing the airline that we loved.
We got all dolled up for the formal events and put on our running shoes when we traveled long distances to open new cities, sell corporate tickets and convince skeptics that ticketless travel was a good thing that would be here to stay.  Hard to imagine life before a ticketless world, huh?!
Well, I got be on the team that took that concept coast to coast and today we honored my friend who was on that team with me.  With us.
Our Judy, Jude, Judypop….lover of family, friends, people and all animals.
Her loss is a difficult one.  Her compassion, kind heart and soulful spirit was really unique and hard to match.
I also know that her parting is especially difficult because she is the first one from that magical group of us gals, that time in my life, those days that I especially cherish, to pass on.  To leave us behind, for now.
I am so thankful that I knew to tell her during those days…and recently…that I loved her.
I am so grateful that I somehow knew.  That during those joyful days when I was with a team of women that got on so easily, were so compatible with each other and truly rooted for each other.
I even said one day to the team that we had it good.  Really good.  Like lucky me, pinch myself good.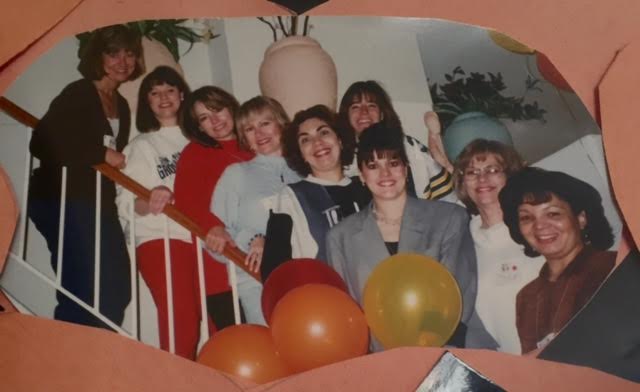 We knew that someday life would change.  That we would move on, take other jobs, promote within the company elsewhere, some would go freelance to become stay at home parents, others would retire.
I think at one point we toasted and celebrated that we knew then…the gift of now.
I have been told that now is called the present because it is a gift.
Those days were a gift and how did I get so lucky to have been a recipient of those days, that group of ladies with our beautiful, kind, lovable and thoughtful Judes, as we called her, who loved us right back with every ounce of her petite frame.
I am so thankful that I knew the gift of now then.  I am so thankful that I knew and loved Judy and that she loved me right back.
I am so thankful that I was able to attend a tearful reunion today in Judy's honor.  Seeing and hugging these wonderful ladies again and many other men and women from those incredible SWA days.  It was such a gift.
Celebrating then…now…touched my heart.  And their shared stories about Judy and about those days just reached right through my chest and grabbed my heart.
Judy was touched, too.  I just know that she was smiling down on all of us as we embraced each other, honored the past, celebrated Judy and took in the gift of now.
To all of the dear friends in my life from my SWA days to my friends now that I have met through my 3TV job, my kids, church and more — you are such a gift.  I am so thankful for my pals.
I am so thankful that I knew the gift of now then.  And I cherish now as a gift, too.
And I miss Judy.