Manic:  Trying to keep our 11-year-old carpets clean and looking nice in a busy home that houses two teenagers and four cats!
Managed:  Decided to have 99% of the carpet removed so that real hardwood floors could be installed. The result?  Wow!  What a difference new flooring makes.  The house looks and feels like a new build again! Check out our beautiful before and after pictures!  And a big thank you to the very talented, very professional and hardworking Excalibur Hardwood Floors Company!  These guys rock!  We hired Excalibur and they were top notch to work with from start to finish.
Several days before the home flooring makeover job, the company delivered the flooring to be stored inside our home.  This is because real hardwood must sit at room temperature for a few days to become acclimated to the climate.  Receiving the shipment was the very exciting first step to our new flooring.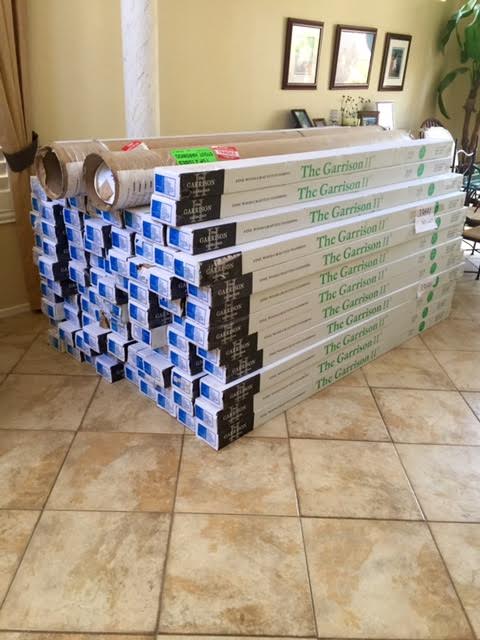 We selected and purchased the Garrison II Hickory Chateau flooring because we love the shade and this particular color hides dirt very well.  Our floors have been in for over a month now and that has been very true.
We were pretty excited the following week when Excalibur arrived, set up their professional work trailer and began the work of tearing out that old worn carpet that was also contributing to our allergies.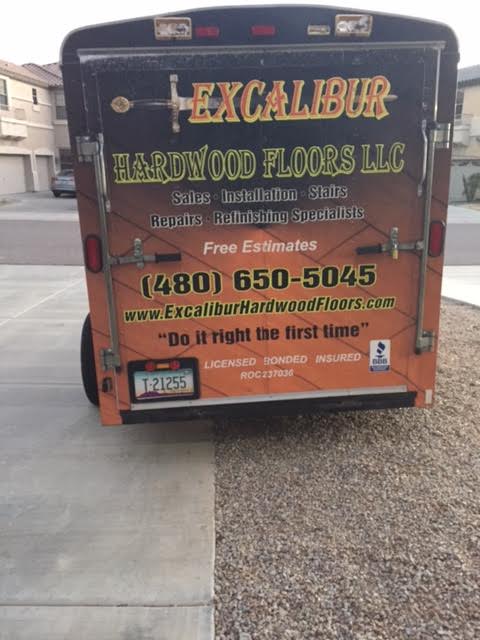 As the carpet was pulled out, I could see just how beaten down it had become and I was anxious to say good riddens to the stuff!  A busy family puts a lot of wear and tear on carpeting.  That is for sure!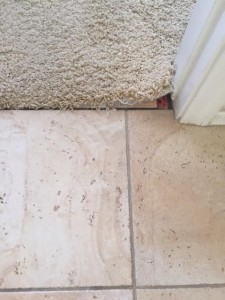 Even though the stairs still looked nice and the carpet wasn't a total eyesore, I just couldn't believe the difference the new hardwood made, especially when I looked at this before and after picture….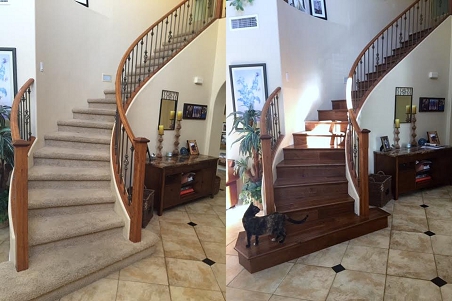 Wowza!  I truly can't believe the amazing change!  And check out our master bedroom before and after pictures!  I really did love the Berber carpet before but what you aren't seeing is how the entrance points to the room were frayed.  And it never failed, just weeks after professional carpet cleaning was done, a new stain would appear.  No more stains with these gorgeous wood floors!  The room feels bigger, clean and newer, too!  I don't miss the Berber at all even though I am still a fan.  I love the wood so much more.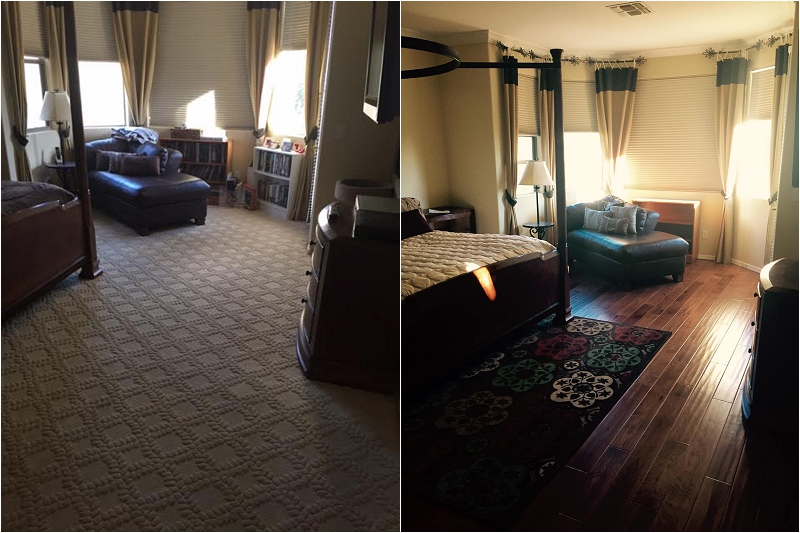 We also did the hallway.  As the Excalibur professionals did the work and began laying the new floors, I was already impressed with how good it was looking even before completion!  If you decide to have hardwood floors installed, know that the baseboards have to come off.  We decided to go ahead and repaint the boards and do touch up paint on all the walls since we were moving stuff all around anyway. It feels and looks great!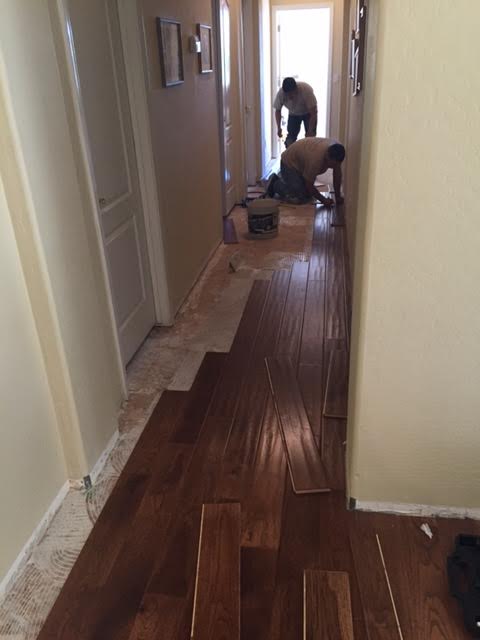 And check out the hallway before and after photos.  Here it is before….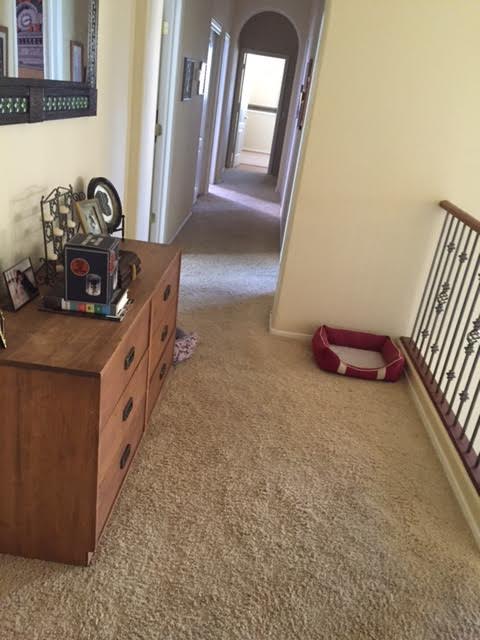 And here it is afterwards.  So warm and inviting I think.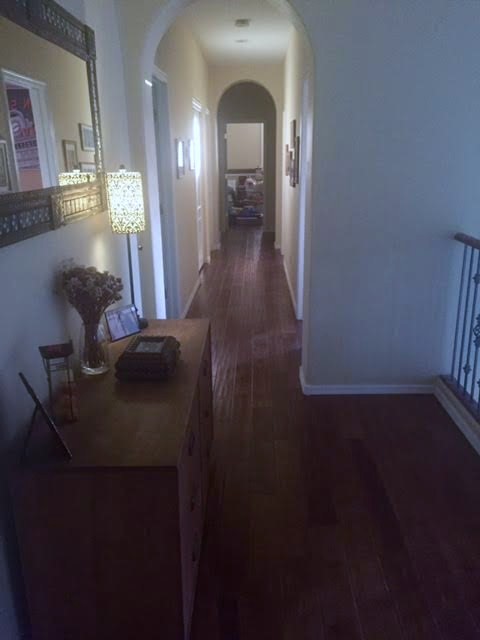 So pretty and updated.  I just love this and I think it looks bigger.  We are still in the process of putting things back as is evident with all of the stuff that is sitting in the very front room of the house. We are getting there.  And having to move everything out and around has been totally worth it!
I have to mention that the Excalibur guys were terrific.  They worked hard and kept their projected timeline of completing the job within two weeks.
I will let you know that the odor of paint thinner and glue can be a bit overwhelming so be sure to open all of the windows and maybe even wear a mask if you plan to be there during the hardwood installation job.
The Excalibur team was so impressive that I asked them to pose for a picture towards the end of the job.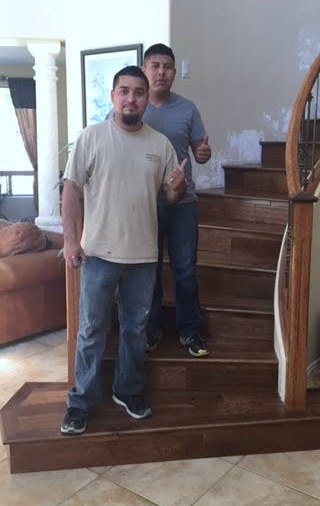 And the thumbs up they gave me is exactly right because this job went perfectly!
I also really love how great the downstairs looks from the upstairs.  The new hardwood compliments our existing tile perfectly!  I am very happy with how it looks together.  It flows beautifully!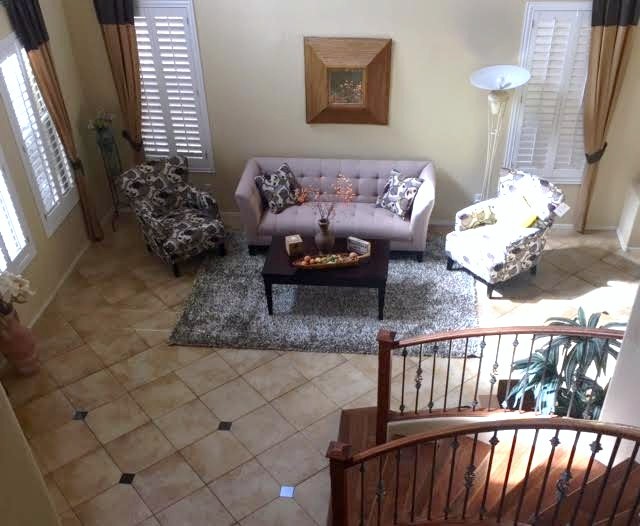 But my favorite room now has to be the room that I use as my office that sits right off the master bedroom.  The french doors were nice before, but the lovely hardwood really gives this area a designer look!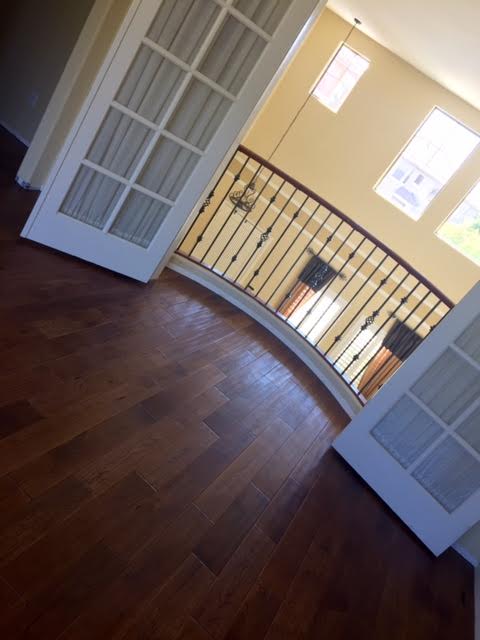 I am thrilled with this room now and find myself working in there more than I did before.  The new floors make me feel productive and relaxed at the same time.
We also had hardwood laid in several other rooms but those rooms belong to my teenagers and are a bit too messy to photograph at this point.  My daughter is remodeling her room this summer so I will save those pictures for that home decor redo article, so stay tuned for that!  Home improvement projects are such fun to blog about as we have waited over 10 years to finally do some updating.  It has been worth the wait!
Probably the best thing about our stunning new floors is that our allergies have all but disappeared.  So I am very happy to report that it is not our beloved cats who made us sneeze.  It was the carpets that trapped not only pet dander, but dust and other allergens as well!  The felines seem to like the new flooring, too!  And cleaning up their cat fur is much easier than when we had the carpeting to keep tidy and nice.  A quick run of a Swifter takes care of the job.  These three cute cats approve I think….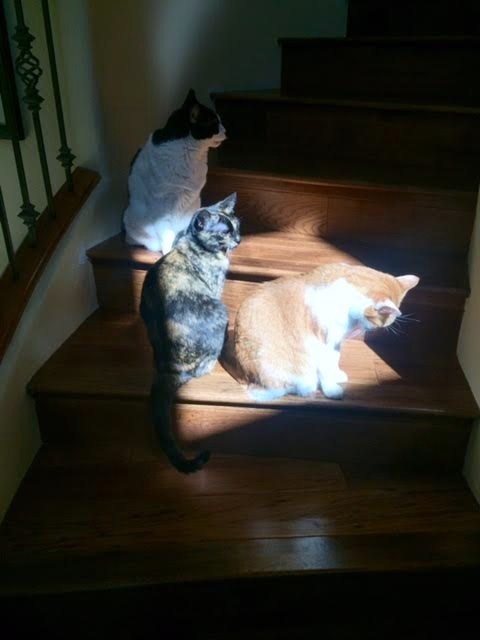 Now I am going to return to putting our home back together and treat my feet to these news floors as we put the mirror doors back on the closets and continue the process of putting all of our stuff back.  That part takes time but is worth it.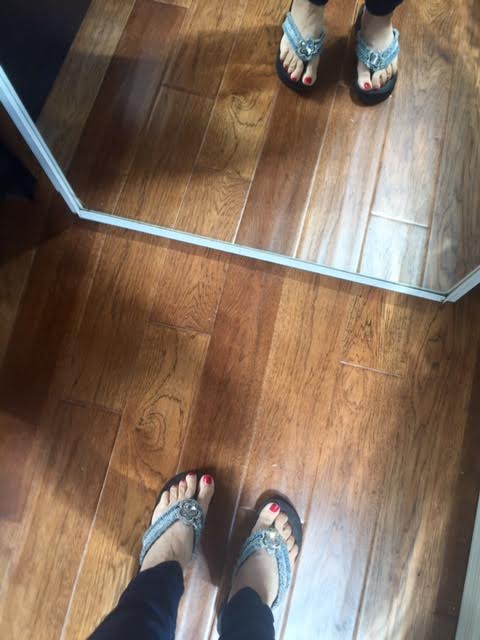 Taking these steps to put in brand new hardwood floors has put us on the path of an allergy free beautiful home that feels brand new again!  Meet my happy feet and our perfect new flooring!  I highly recommend Excalibur Hardwood Floors.  It was worth every penny that we saved to put in these new floors.  Love love love!