I am still reflecting after enjoying an action packed weekend last week that reminds me of some of the cool places the Valley of the Sun offers.  Be sure to check out some of these ideas if you haven't already.
On Friday, my daughter and I enjoyed a nice breakfast in Tempe at the always good Snooze restaurant. She was out of school for an early morning doctor's appointment on the other side of town, so we decided to enjoy a meal afterwards.  If you haven't tried Snooze, put it on your list for one of the best breakfast spots in town.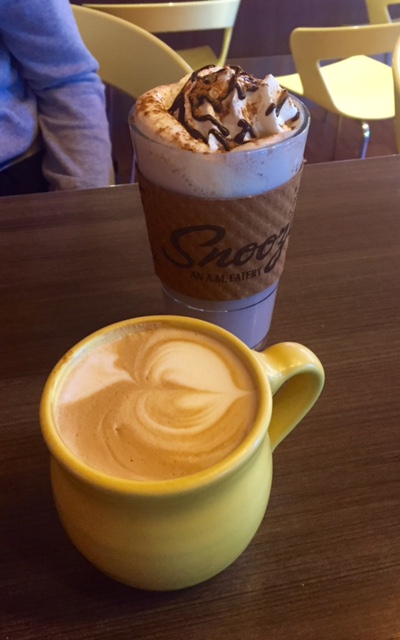 Snooze has several locations.  We chose Tempe and it is always fun to feel the college vibe at the eatery since ASU is back in full swing.
Last Friday night's attire for me included wearing slippers to an NCL (National Charity League) event called the Slippers & Sangria Social.  It was nice wearing comfy shoes to a party and I especially loved that each guest brought a new pair of slippers to donate.  What a great idea for an event.   Have your
guests wear something fun and then bring one extra to donate to those in need.
Saturday morning I am proud to say that I made a 6:30am workout at my favorite small gym, Body by Design.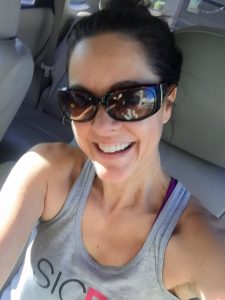 On my early morning drive to my gym, it was refreshing to see all of the early risers up and at em' jogging, biking and walking because that means that our awesome fall weather has arrived.  I could feel it this morning and this is an exciting time for us Phoenicians!  My favorite mountain to recommend hiking is South Mountain's Telegraph Pass.  I think it is one of the easier climbs, but still gets the heart rate going.  If you haven't tried this one, be sure to as the view is really pretty.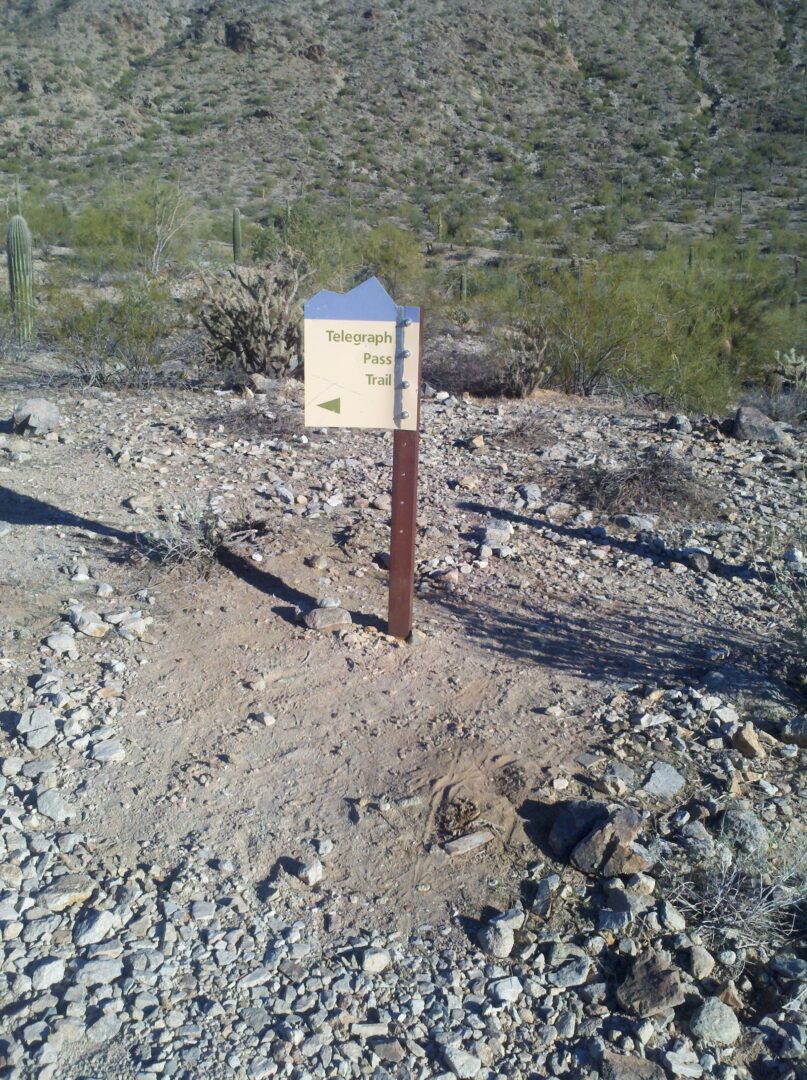 Post gym I went to my favorite real deal healthy clean food restaurant, Pomegranate Cafe to have a wellness shot that is made with ginger, turmeric, lemon, apple and cayenne.  I swear whenever I start to feel like I may be getting sick, I have one of these and so far, so good…knock on wood!  I was pleasantly surprised to see that I had earned a free breakfast since I participate in the restaurant's electronic punch card app.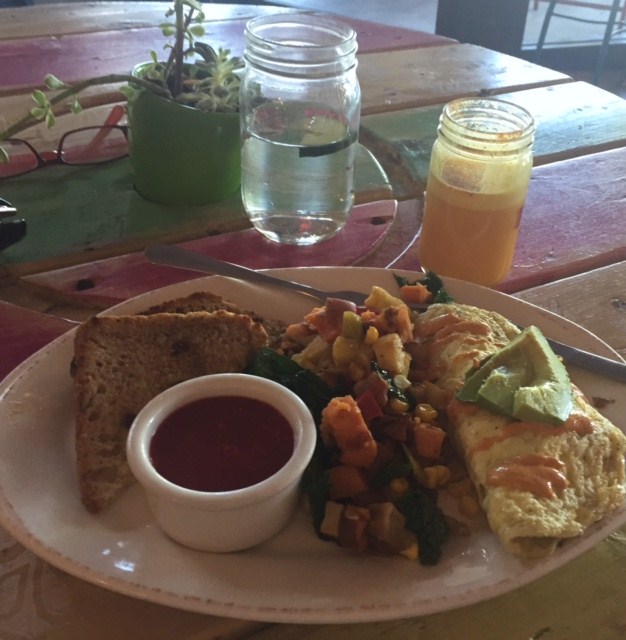 Man this was incredible fuel for my body.  The So Cal omelette with sweet potatoes hash browns, super seed bread with homemade jam.  So tasty!  In fact, Pomegranate was in the top 10 best vegetarian restaurants in the nation by Forbes a few years ago.  Even if you aren't a vegetarian, you will like this place.  Real food with a bakery, too!  Delish!
That evening called for a girls night out as we celebrated a fun birthday for one of my best friends, so we wanted to be sure the night was special.  The long running Ruffino restaurant on 48th Street & Warner was recently sold and is now Trattoria D'Amico.  I am very happy to report that that this place is scrumptious with a great atmosphere, too. I made reservations there the day before the bday dinner for my friend and the staff took great care of us.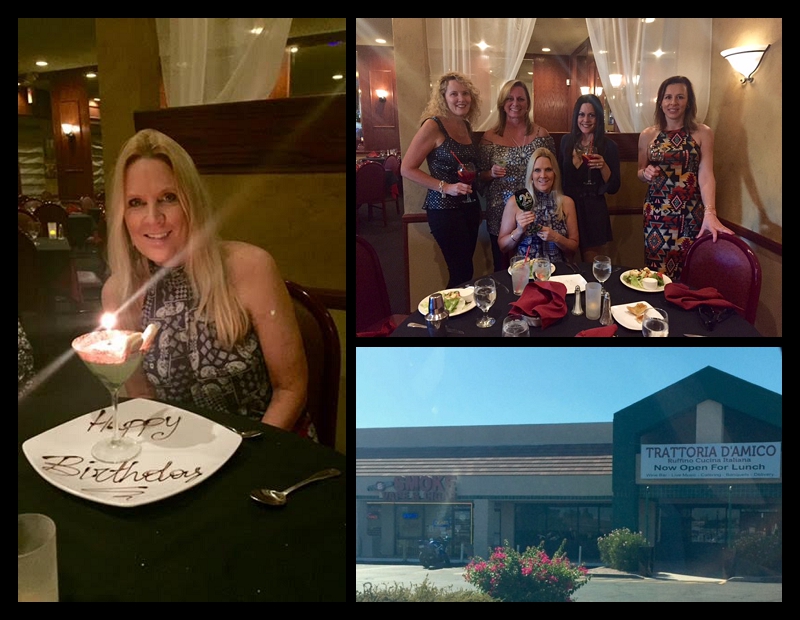 If you go, I highly recommend the red sangria followed by the incredible Tuscan Garlic Chicken.  It was so good that all five of us gals ordered the same entree!  I wish I would have taken a picture of the food. The Tuscan dish is angel hair pasta, garlic and olive oil tossed with grilled chicken breast, artichoke hearts and sun-dried tomatoes.  Bon Appetit for sure!
After dinner we headed over the newly remodeled AMC Ahwatukee 24 and I love the changes!  The red leather reclining movie sets recline into an almost flat position.  So comfy.  The bar that is stocked with different varieties of wine, beer and movie-themed cocktails is great and we love that drinks can go inside the theater with us.
And to round out the weekend, on Sunday my daughter and I drove to Peoria to see our friend perform in the lead in Les Miserables School Edition and he…and the entire cast…were absolutely incredible!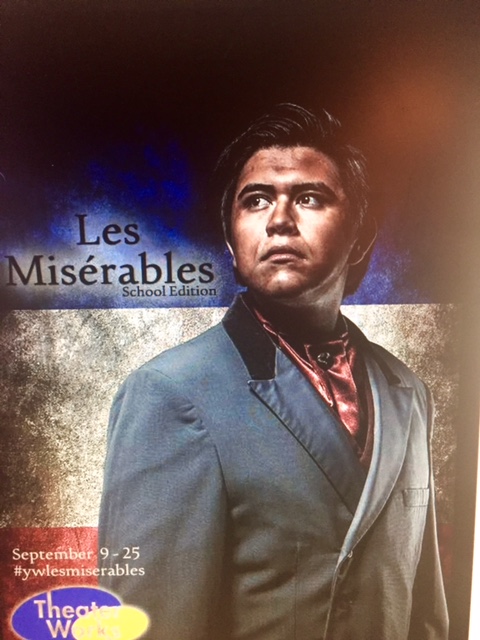 Since my daughter has performed in local community theater for the last nine years, she has many pals who now perform in different productions all over the city.  We have been thoroughly enjoying making the rounds to see our many young friends perform.  Theater Works School Edition blew us away.  The acting, the singing, the stage, the special effects.  The show runs through September 25th and although I heard it may be sold out, it is definitely worth checking to see if any extra tickets can be had.
And speaking of local children's theater, be sure to check upcoming productions for Ahwatukee Children's Theatre and Actor's Youth Theatre.  My daughter has appeared in numerous productions at ACT and was cast in 13 over the summer at AYT.  ACT's Christmas Carol is always a joy and gets one in the holiday spirit of gratitude for sure.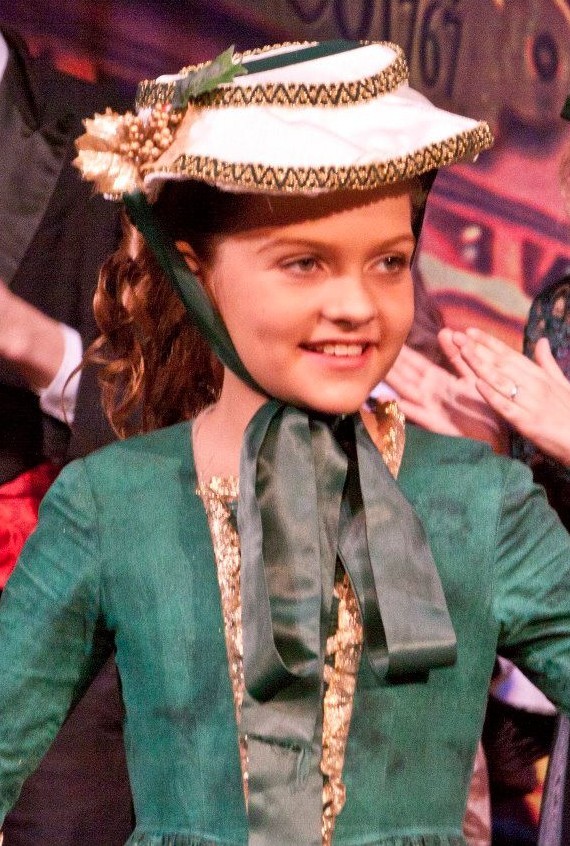 A wonderful local tradition for families so be on the lookout for that one in December.
So much to do here in the Valley of the Sun, especially this time of year!  Share your favorite Valley spots in the comments section and get out and do stuff with your people.  Especially those of you with little kids because you won't believe how fast they grow up and leave home.  Trust me!