Looking to get out of the heat now or to pre-book the perfect Fall Break getaway?  Look no further than the lovely Flagstaff/Williams/Grand Canyon area where the beautifully furnished Classy Cabins AZ are available to rent for a terrific family vacation!  These gorgeous cabins also are great for a romantic trip for just the two of you.  I spoke with the Classy Cabins AZ owners to get the story on how they took their classy cabin business dream idea and turned it into the perfect getaway for all.  It is a great story and makes me even more excited to stay there when I see all the love, attention and care that went into creating Classy Cabins AZ!  Classy Cabins AZ owners, Steve and Amy Sorenson shared their story with me on how their stunning, comfy and welcoming cabin idea rentals came to life.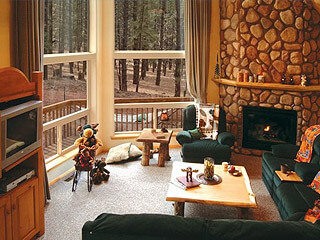 Steve says:
It was the heat!  A keen desire to find a place to cool off during the summer, and lifelong dreams for both Amy and me to have a cabin in the woods, drove us to explore in Northern Arizona.  This is our story of how wanting to get away became a passion for creating perfect settings for families and groups to create lasting memories.  So we put the kids in the car seats and set out to explore!
We found the perfect place.  While we didn't find that perfect cabin, we did find the perfect place in Sherwood Forest Estates – a small subdivision of 1 acre lots in the tall pines, between Flagstaff and Williams.  Amy pointed out that we had better buy it, as it was perfect.  Shortly, we had our place to go to cool off.  At first, we camped…and with two small boys and our infant daughter!  Fun! Next came a pop-up camper.
When we were ready, we designed a cabin, called Moose Manor, and got it built in a bit over a year.  Sweat equity, lots of it, helped get the job done, and in the fall of 2004, Moose Manor was completed.  The name is more than just a name…it's all about the theme.  Amy decorates like a pro.  Many families have had a wonderful time trying to count the number of moose in the cabin!
The demands of work and life mean that we can't be there all the time.  It was a tough decision, but we decided to put Moose Manor on the vacation rental market to share the experience with others, and help pay the bills.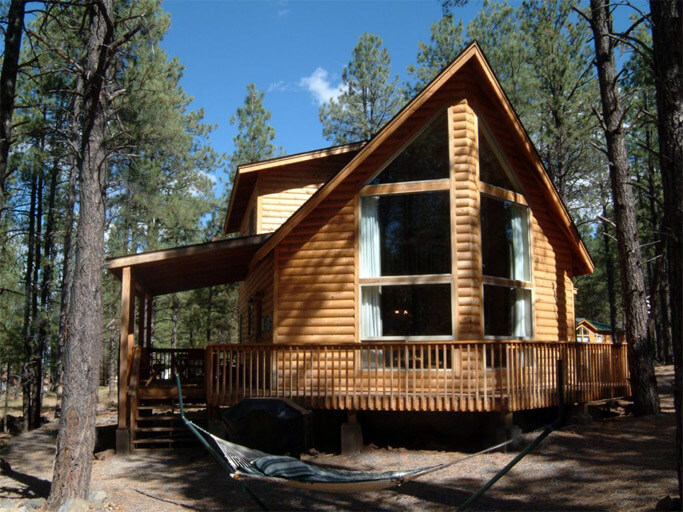 The popularity of Moose Manor led to the creation of Classy Cabins AZ –  the start of a passion designing and building from scratch to share the Classy Cabin experience with other families.
So we built our second property, and this time the kids were old enough to help more.  And, so it has gone.  Classy Cabins AZ has just finished it's fifth build.
Our mission has become to create the finest vacation rental properties, and the best vacation experiences for their guests.  Classy Cabins AZ is all about the feeling you get staying at one of their properties.
If you were wondering whether the other cabins are themed as well, they are!  Cabin number two is Raccoon Ranch.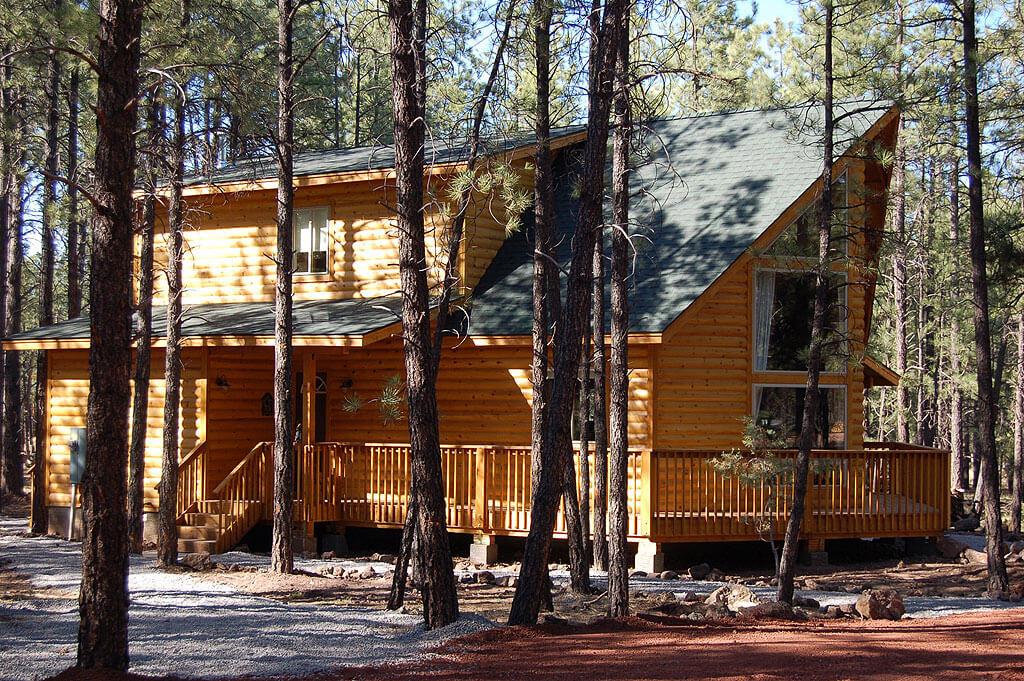 It's nearly the same as Moose Manor.  The next one is Bearly-A-Cabin, Bear themed of course.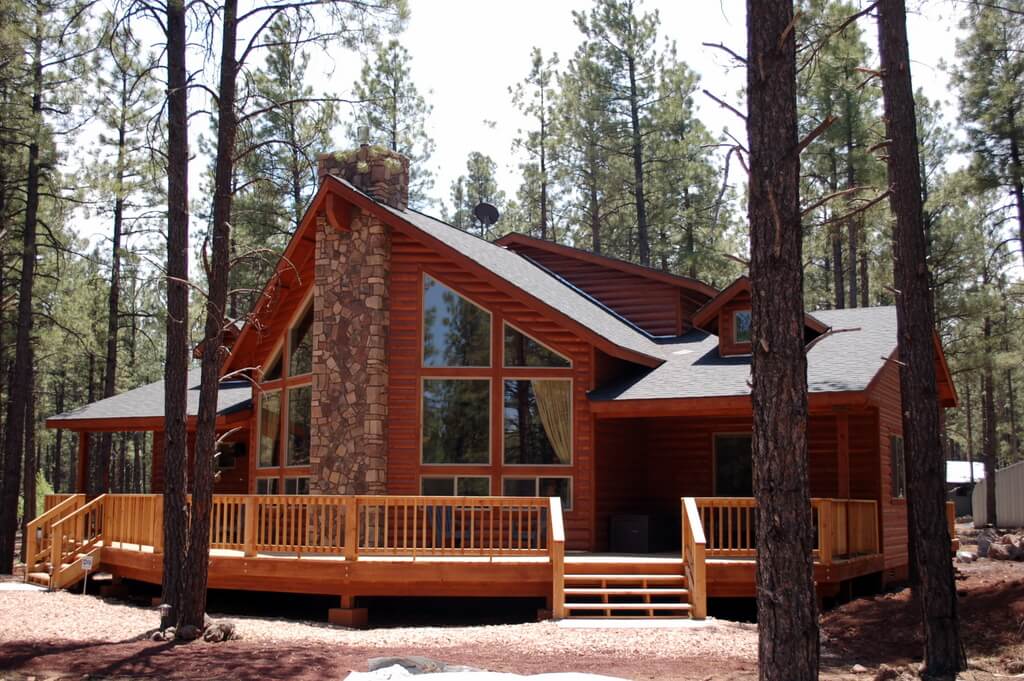 Then came Buck N' Ham Palace – themed around pigs and bucks of course!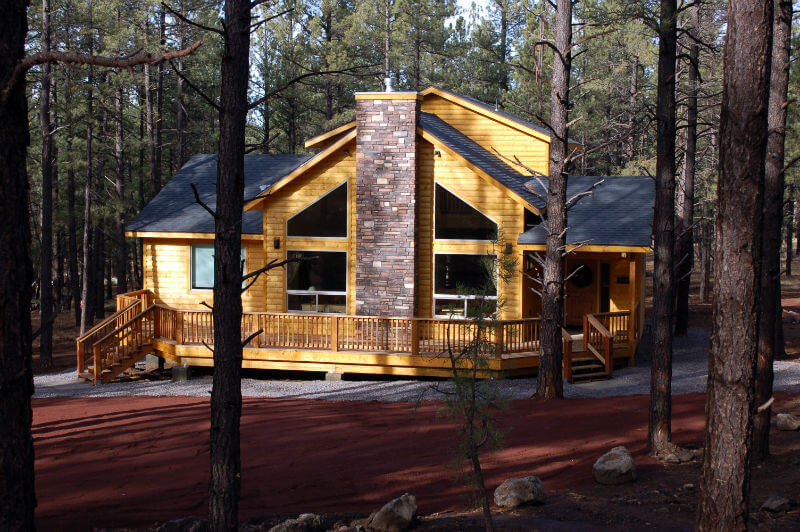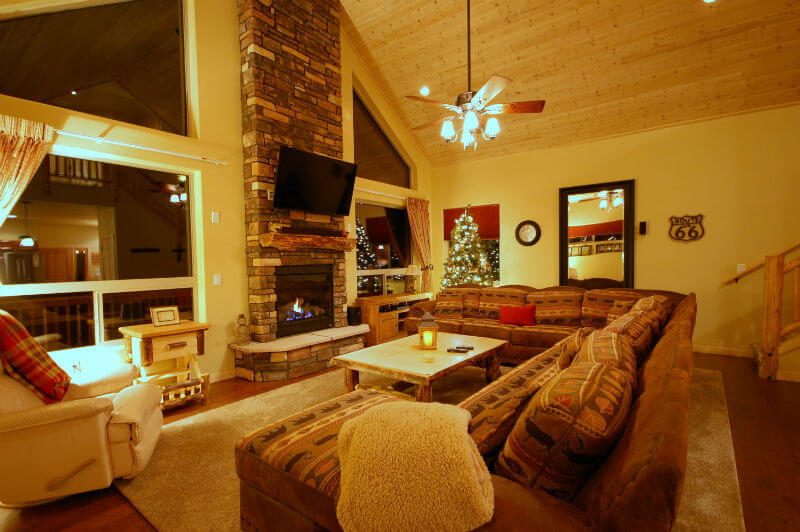 Yes, guests from Britain find it "quite amusing."
And almost just finished is The Owl's Nest.  These modern structures look and feel like log cabins, but have all the comforts of home.  The forested setting really makes you feel like you've gotten away from it all.  We even put up decorated Christmas trees in all the cabins.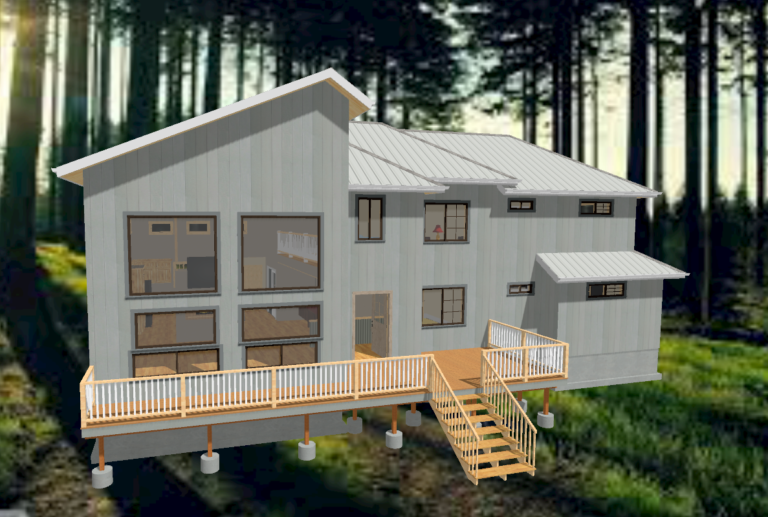 Of course, that means these aren't just for Summer getaways. The cabins are positively enchanting in the wintertime.
Thank you for sharing your story of how Classy Cabins AZ was born, Steve!  This managed mom is intrigued and can't wait to book a cabin stay!
Oh and doesn't that picture below look so nice right about now during our 120 temps?!  So book in the winter for sure!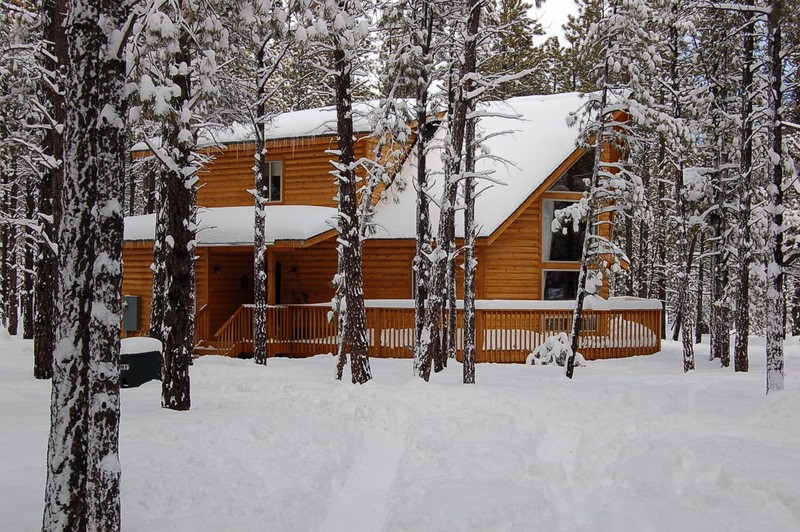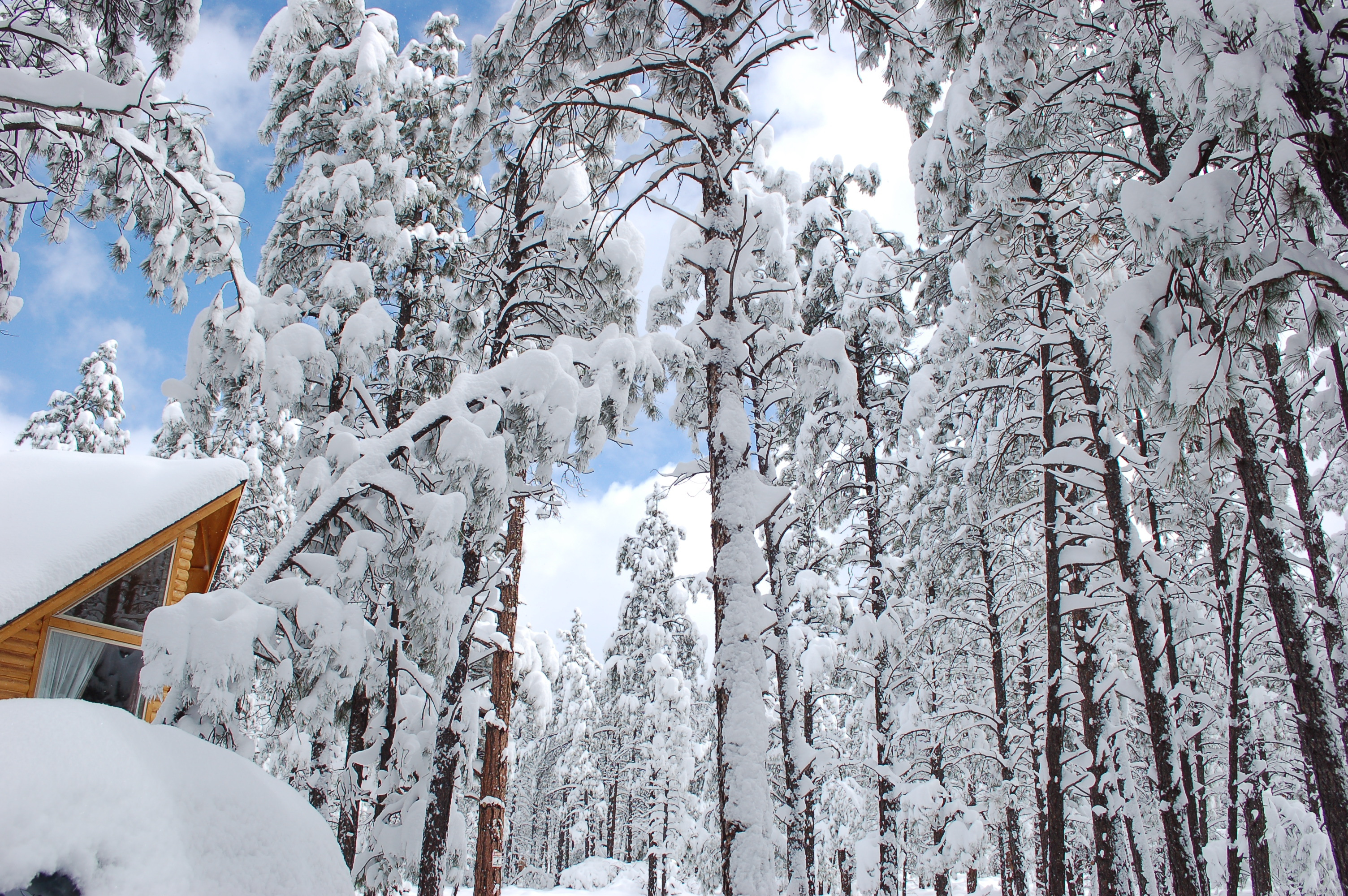 And definitely go now to escape our crazy desert heat!  For more information and to reserve one of these amazing cabins for your getaway, visit Classy Cabins AZ.  You won't regret it!
Thank you, Steve and Amy!  My family hasn't stayed at one of their deluxe cabins yet, but we plan to soon!  This is one cabin rental company that won't give you cabin fever, but will instead cool you down and give you an amazing vacay getaway!
A big thank you to Classy Cabins AZ for sponsoring this post.  My opinion about how excited I am about Classy Cabins AZ is 100% my own!