Woo hoo!  It is Friday again!  So that means it is time to do our weekly Freebie Friday giveaway drawing.  I love the prize this time because this gift bag is filled with some of my favorite go to products and they all work for travel, too!  Since summer vacation season is right around the corner, take a look at this prize pack and enter the drawing for your chance to win!  The smart products travel friendly prize pack today is…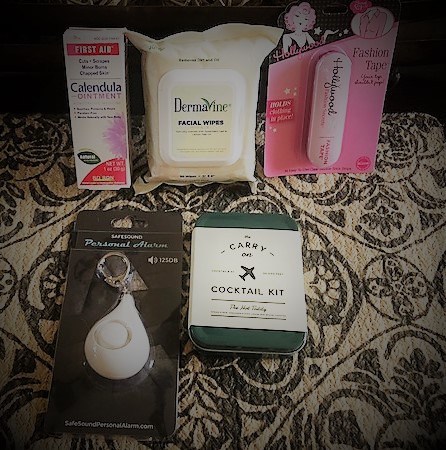 First for the flight there, what fun to board with your own cocktail kit!  The Carry On Cocktail Kit enables you to make yourself a Hot Toddy from your plane seat.  Simply order the spirits from your flight attendant and you have the rest of the ingredients ready to mix yourself a yummy drink.  Your seatmates will be envious!  So fun!  Not an inflight drinker? Save this for a fun gift to give.  Once you arrive, you can protect yourself when you are out and about in an unfamilar location with the Safesound Personal Alarm system.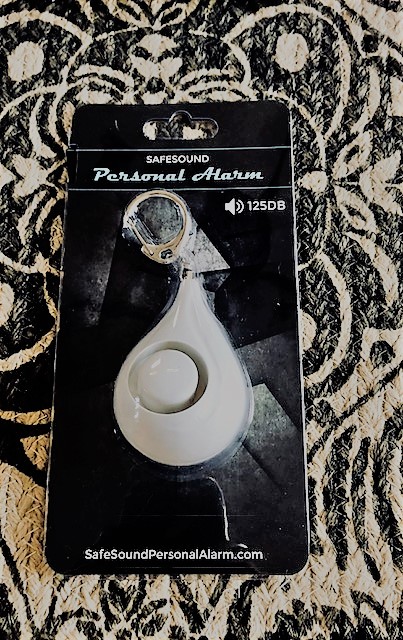 Both my daughter and I carry one of these in our purse.  Wardrobe malfunction while on the road?  The Hollywood Fashion Tape is small and compact so it fits perfectly in your purse and this smart invention will hold clothing in place like when you need hide a bra strap, close a wrap style garment, shut a blouse/button gap and more. And before you go to bed in your hotel or at your family's house, don't forget to remove your makeup.  DermaVine Facial Cleansing Wipes with aloe is naturally scented with spearmint leaf and lemon peel oil. I love how this makes my skin feel and look.  And if you have a travel mishap, keep the handy travel sized Boiron Calendula Ointment on hand to easily and quickly treat cuts, scrapes, minor burns and chapped skin.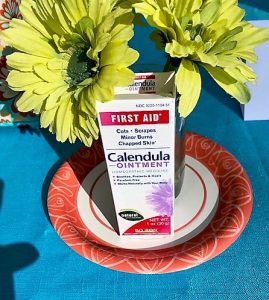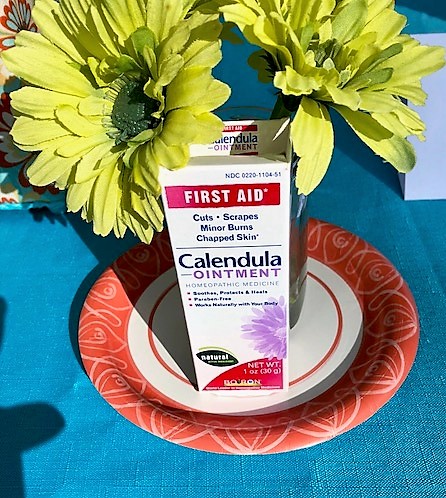 My mom and I swear by this stuff!  We love that it is natural and is made from Marigold flowers that is a natural ingredient that soothes and heals skin.  So with this fun travel kit, you will enjoy a homemade inflight cocktail, feel more secure as you are out and about, be ready for fashion mishaps and any on the road injuries, chapped skin, etc.  And you will go to bed with healthy fresh skin after removing your makeup with the travel friendly DermaVine Facial wipes.  I love this kit because it is unique, has it all and are my favorite products!

To enter, simply…
1.  Email your name, email address and where you want prize pack mailed to if you are the winner.  Email to [email protected]
 2

.  Do this by this Sunday, April 10th at 10pm Phoenix time.
 Winner is drawn through random.org and will be posted on this blog on Monday.
Good luck and happy travels!