As we work through these trying days, here is today's short daily share.  I hope this makes you smile.  Today I spied three home items that take on a whole new meaning…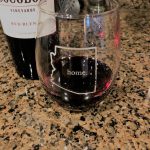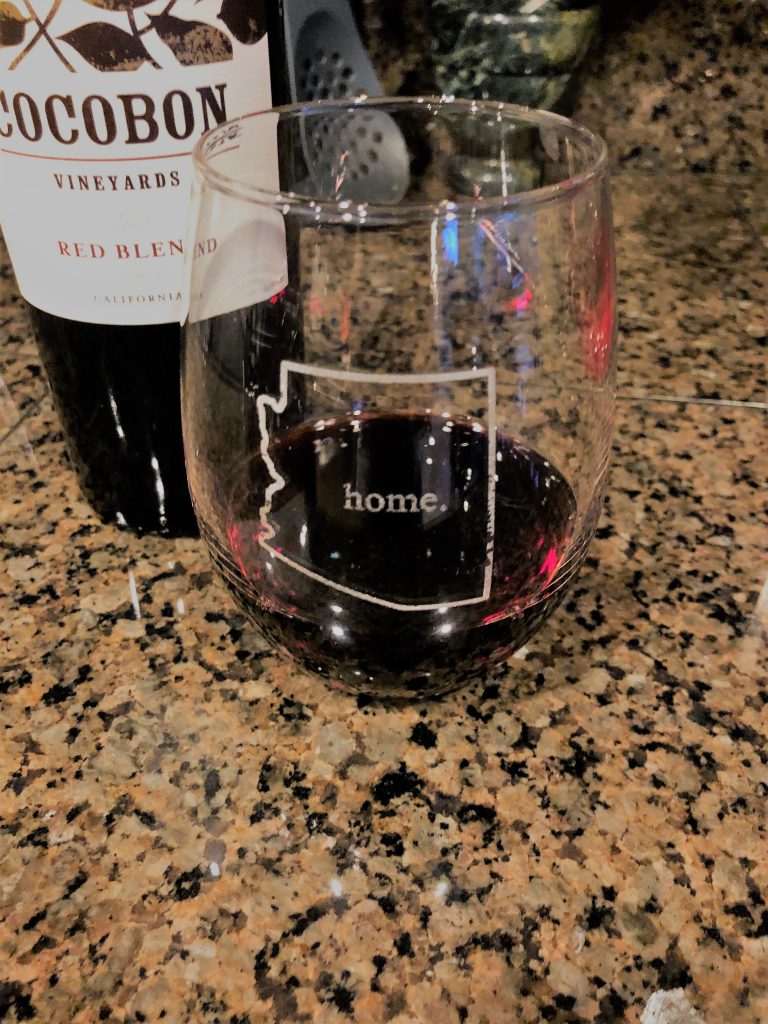 These three items made me stop and think.  No words needed for the shirt and TP.
A word about the wine glass.
I didn't realize that I owned the perfect social distancing glassware.  Who knew just how perfect this glass would fit the times?!  Three years ago, I bought a set of wine glasses for myself.  I didn't need any more wine glasses.  I felt guilty about buying myself something not needed so I put the set back on the store shelf several times.  But then I went back and bought them anyway.  Something about the set spoke to me.  I liked the shape, the size and the feel.  Last night I decided to have a little red wine with the pasta meal I made for my family.  As I looked at the pretty red vino in my favorite wine glass, I realized that this glass is the perfect glass for this time we are all living in.
Home.
Where the heart is and where the wine is.
Keep staying home if you are able to, keep sipping and keep hanging in there everyone.