Yay!  Summer is around the corner so when guest writer, Caroline King asked to share ideas on how to refresh your garden and/or outdoor area, we agreed.  Take a look at these smart and simple ideas to refresh your garden.  All of her suggestions are great.  I'm especially a big fan of the water feature addition idea.  Take a look…
Caroline says:
Summer is when we like to spend as much time outdoors as possible. And if you're lucky enough to have a garden, then you'll no doubt be using it to entertain family and friends, play with the children or simply relax in the sunshine.
But if your garden space has become a little neglected since last summer, you may be wondering how you can get it back into shape. Whether you're a gardening guru or complete amateur, there are plenty of ways to give your garden a refresh.
Spruce up the fences
Thanks to harsh weather and general wear and tear, fences can quickly start to look shabby. And if your fence stretches all the way around your garden, it could be letting the whole space down. But with a few coats of cheery garden fence paint, you could soon perk it up.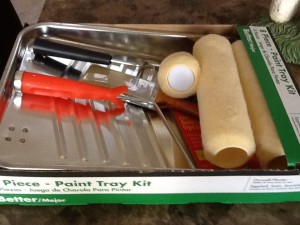 Use a bright, fresh shade to add an instant splash of color. Or go for a natural green or brown shade, to blend it into the scenery.
If your fences still feel a bit plain and boring, try adding a decorative trellis for climbing plants. Or fix hanging baskets or planters to the fence, to create a floral display.
Give garden furniture some attention
Garden furniture always looks great when it's new, but it too can quickly become weathered or faded. If you've got wooden furniture, this can also be given a new lease of life with a coat of paint. Don't restrict yourself to one color. If you've got a table and chair set, try painting each piece of furniture in a different color for an eclectic feel.
And add new seat cushions for extra vibrancy.
Paint your concrete slabs
If you've got ugly grey concrete slabs in your yard or patio, don't despair. You could transform these with a little time and patience. Stencilling old slabs with a decorative pattern is becoming a popular way to refresh your outdoor space. You can buy ready-made stencils, so you don't need to worry about cutting out a pattern. Just be sure to use a suitable exterior paint and keep little feet and paws away until it's dry.
Add a water feature
If you don't want to refresh the whole garden, adding a new feature could be a good alternative. It doesn't need to be anything too complicated either. You could try adding a simple water feature.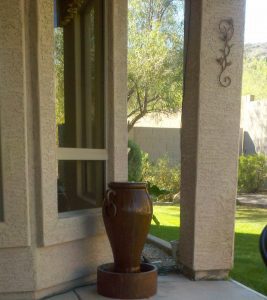 This would create a new focal point for your garden. A trickling waterfall or fountain is a nice addition. A solar-powered version, with a reservoir for water is the simplest option to go for. This won't require a connection to your electricity and water supply. It will need a sunny location and regular maintenance though.
About today's guest writer:
Caroline King is a writer and blogger who specializes in providing home improvement tips and advice. She's currently renovating her own home in the UK and documenting her journey on Instagram. Caroline also writes about culture for Contrary Life and pet care at Good Doggy Guide.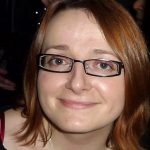 This helpful article with great garden ideas is a sponsored post.