Thanks to all who entered this festive last minute stuffed stocking prize giveaway drawing!  Today's winner gets this festive stocking filled with some of the items I showed on my AZTV Arizona Daily Mix morning show segment last week.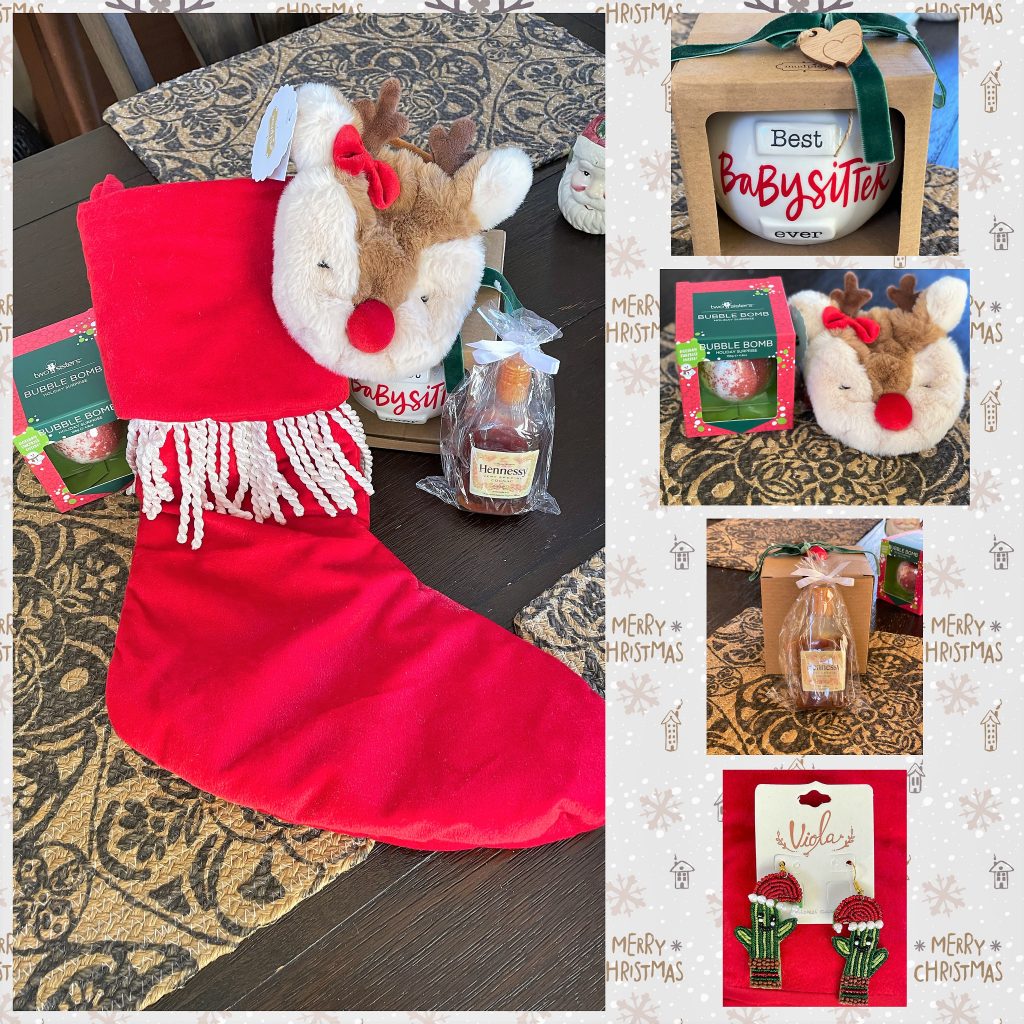 A big thank you to Clothes Minded for the beautiful and fun Santa hat earrings. Shop online at Clothes Minded and your order is hand delivered right to your door to locations that are in a 15 mile radius of Ahwatukee…otherwise the merchandise will be shipped to you.  I also want to thank Teresa's Creative Gifts for the darling reindeer purse and fun Hennessy bottle that is actually men's soap!  So fun to put in his stocking. The bath bomb that contains a surprise toy inside once it melts in the bath tub and the sweet Best Babysitter Ever ornament are also from Teresa's Creative Gifts and her gifts are always creative and perfect for your gift giving needs all year long.  Visit Teresa's site here or email her to order at [email protected].  I love supporting local unique boutiques, online and otherwise.
So who is our lucky winner today????
Keely Santino from Phoenix!!!
(Winner drawn using random.org)
Congrats to Keely and thanks so much for following my blog!  Merry Christmas everyone!  Stay tuned for more giveaways in 2022.  Have a happy and safe holiday season!