Thanks to everyone who entered this week's drawing giveaway for the chance to win TWO FREE TICKETS to the exciting and festive Kierland OktoberWest Festival that is a fun filled evening packed with live country music, fabulous food, a beer and bourbon-tasting garden and much more!
About the event:
*Get ready to clap your hands and stomp your feet as The Westin Kierland Resort in Scottsdale will soon host its inaugural OktoberWest Festival, a signature Kierland After Dark Event!OktoberWest will take place Saturday, Oct. 15, 2022, from 4 p.m. to 10 p.m., on the Pittman Lawn of the popular Scottsdale resort.
*The festival will feature a western twist on a traditional Oktoberfest gathering, with a modern country western theme. Live music lovers will enjoy hearing an interactive performance from country music artist and Glendale, Ariz. resident Ashley Wineland, who is known to lead line dances alongside country music fans (while singing)!
*The premier country-rock group of the West, Mogollon Band, will also perform at the event. Mogollon is one of the world's premier country rock entertainment groups. The band began in 1979 out of the Mogollon Rim country of Heber-Overgaard in Arizona. With five recorded albums and songs featured on the Billboard Hot 100 music industry record chart, Mogollon delivers a fun, high energy, interactive performance that audiences of all ages love. Special guest singer Donny Grubband fiddle player Patrick Clark (who toured with Big & Rich) will join Mogollon Band for a night you will not want to miss.
*Savor the flavors of mouth-watering food from some of the best food trucks in Arizona, and refresh with a variety of beverages available from a bourbon-tasting garden, beer garden, and more.
*A lively deejay will keep you moving on the dance floor. If you are new to country dancing, join a lesson or jump into the line dance that is sure to be happening throughout the night.
*Take a whirl on the mechanical bull, show off your skills at corn hole, and be on the lookout for a fun photo booth and unexpected entertainment along the way.
This one-of-a-kind experience will keep you entertained and boot-scoot boogie-ing throughout the night!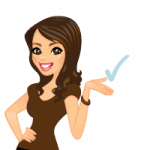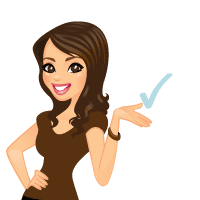 So what lucky managed moms.com blog reader is going to line dance, ride the bull, taste the bourbon and have an all around boot scootin' grand ole time????? The winner is (drawn using random.org)…
Katie Bring from Phoenix, AZ!!!!! Congrats Katie!
Have an absolute blast and thanks for following this blog! 
Didn't win? You can still attend and check out the awesome Staycation Deal at the beautiful Westin Kierland Resort. Details & Ticket Info…
WHEN:
OktoberWest Festival at the Westin Kierland Resort
Saturday, Oct. 15, 2022
From 4 p.m. to 10 p.m.
WHERE:
The Westin Kierland Resort, Pittman Lawn, 6902 E. Greenway Parkway, Scottsdale, AZ 85254
COST:
Tickets are $45 per person and proceeds will benefit the Phoenix-based Veteran nonprofit Friends of Freedom. To purchase tickets, visit www.eventbrite.com/e/oktoberwest-2022-tickets-402693987557
Westin Kierland Resort STAYCATION DEAL:                
The Westin Kierland Resort is offering a weekend staycation package for OktoberWest attendees; a room reservation includes two tickets to the OktoberWest event. To redeem this offer, visit this Westin Kierland Resort link or call (480) 624-1000 and mention special booking code XY0 (X-Y-zero).
 WHO:
Presented by the Kierland Master Association – in collaboration with The Westin Kierland Resort & Spa and Kierland Commons – Kierland's OktoberWest Festival will feature fun activities on the Pittman Lawn on Saturday, Oct. 15, 2022.