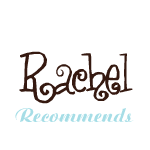 I have wanted a nice outdoor fountain for over 20 years. After years of having cheap small fountains that constantly broke down, this year I decided to finally get the real deal. Believe it or not, I selected, purchased and had my new fountain installed without leaving home. I also came in under budget. Woo hoo! And she's a beauty…
How did I accomplish this? Here's what I did…
First I asked for referrals on my Facebook page. I have been referred to some great business contacts through that social media platform. However, this time there was radio silence and not one response.
Then I remembered to ask my longtime close pal for a reference. My friend, Liz and her husband run a highly reputable home inspection company called AZ Property Inspections. Liz's referrals with anything having to do with a home are always top notch.
Liz referred me to Erick Gaytan with LandMasters Landscaping LLC so I gave Erick a call.
Erick asked me for my budget, shopped for me and texted me photos of fountain options. Here are the two I narrowed my choices down to…

5. To my pleasant surprise, when I told Erick that the fountain I liked was too tall, he responded with an easy solution by removing the top tier. It worked!

6. Erick's hard working crew installed the new fountain and carted off the old broken down one for me. All was done in 1 1/2 day's work. See the fountain in action and hear the soothing water sounds in my fun super short YouTube video below this picture.
One last note of importance. Two days after the fountain was installed, I thought I saw a leak. Erick came right over to fix it…it actually was unrelated to the new fountain, but he still took care of it for me since it was directly behind our new lovely water feature. Erick is a class act!
I highly recommend Erick Gaytan with LandMasters Landscaping LLC.
Details:
Erick Gaytan
LandMasters Landscaping, LLC
602-516-2970
Website: LandMasters Landscaping LLC.