London calling and it called my name for sure when we planned our trip to Europe last year.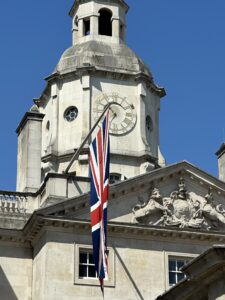 Even though I had been to London back in 1994, I wanted to return to show my daughter this very hip and cool UK town. She loved it as much as I thought she would. I couldn't wait to share our London picks in my Road Trip with Rach segment on the Arizona Daily Mix morning show today! Take a look and see links to all of my suggestions in the text below the video. Cheerio!

Our London Experiences & Recommendations:
*EuroStar = We took the 2 hour 16 minute very pleasant train ride from Paris to London through the Chunnel. Train fare ranges from $62 to $400. Get all the information about booking European train travel on Eurostar at this link.
*The London Saint Pancreas International Train Station is a gem that goes beyond train travel with elegant shopping, tasty dining and lots of history to take in. Learn all about the station, as well as checking suggested arrival times,  passport and security requirements here at this link.
*The Sheraton Grand London Park Lane is the hotel in London that I highly recommend. Located in the pleasant and scenic Mayfair District in Westminster, get all the details at this link.
*The London 1/2 Day Tour we took was scheduled through the Get Your Guide free app. We specifically booked the Private Royal Tour with Changing of the Guard.
*Witnessing The Changing of the Guard is absolutely required if this is your first visit to London and it is a free attraction, so you can't beat that!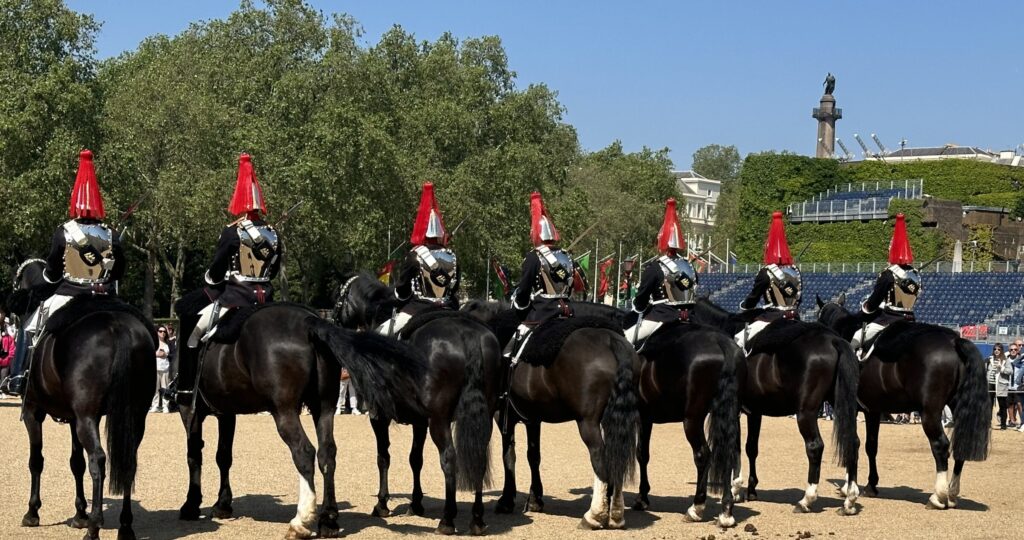 *The massive scenic London Eye observation wheel's is London's most popular paid tourist attraction.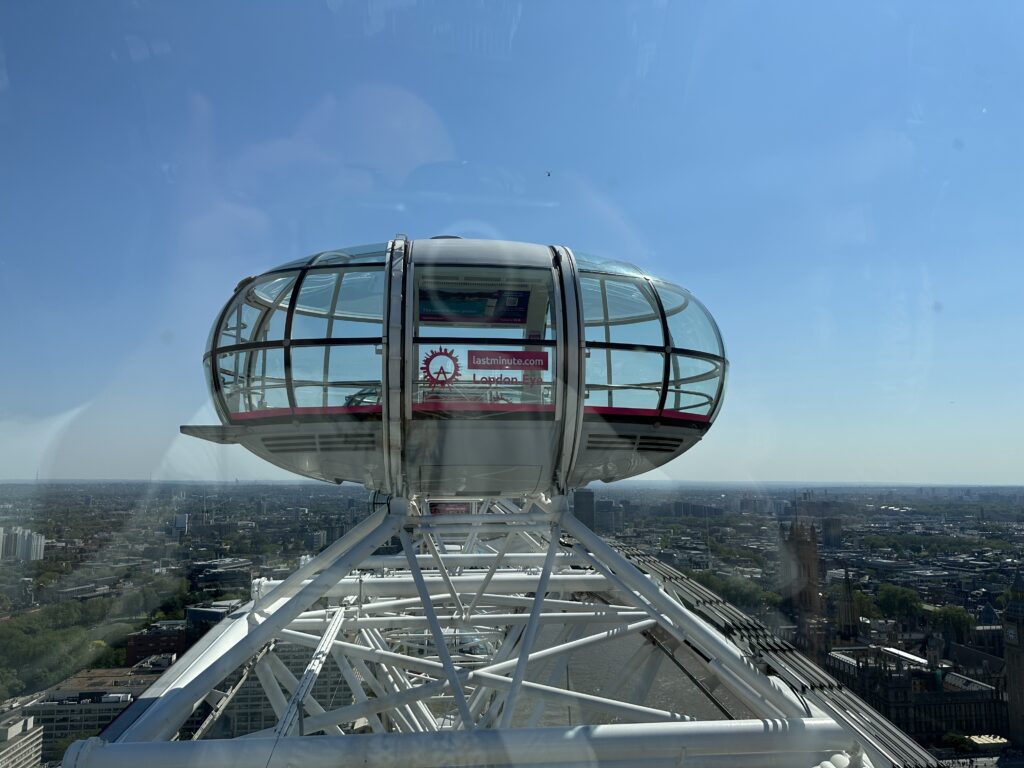 For tickets and more information, click here.
*Harrod's is the must see absolutely elegant world famous department store that boasts seven levels of shopping for everything imaginable. With 330 departments and 5,000 brands, visiting Harrod's of London is an experience.
*My daughter and I enjoyed Breakfast at Tiffany's at The Tiffany Blue Box Cafe.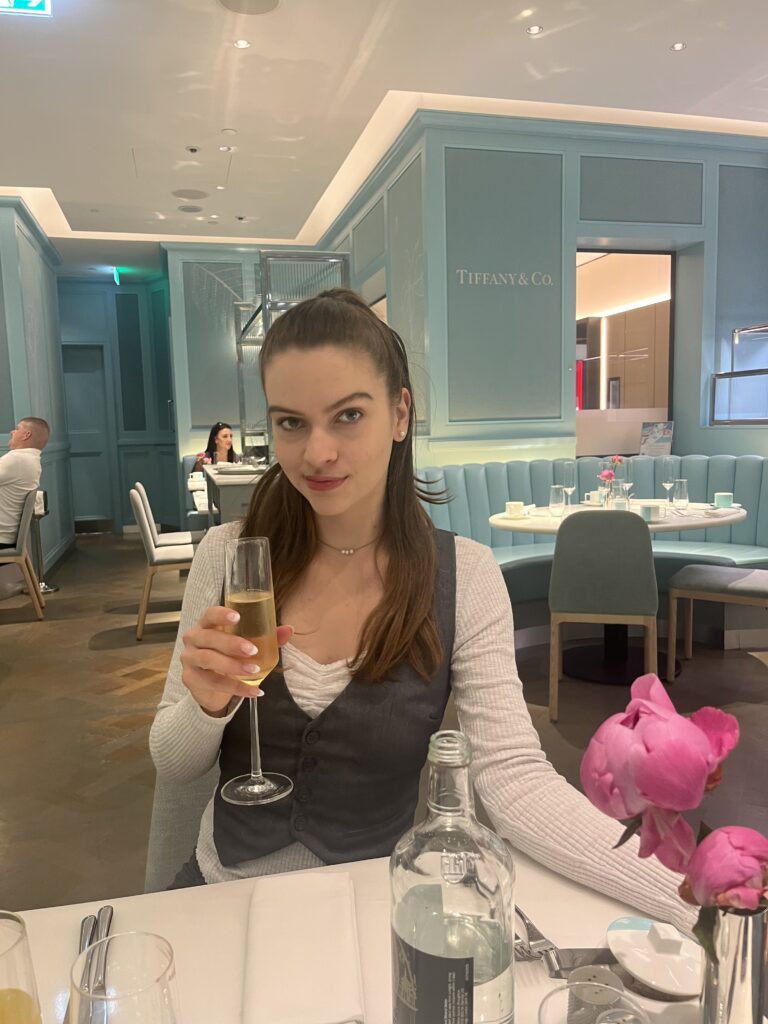 *The ABBA Voyage Tour was an absolute blast that I definitely recommend. Shows run through May 2024 with the possibility of an extension to 2026. Get the information and tickets here.
There is so much more to see and do in London.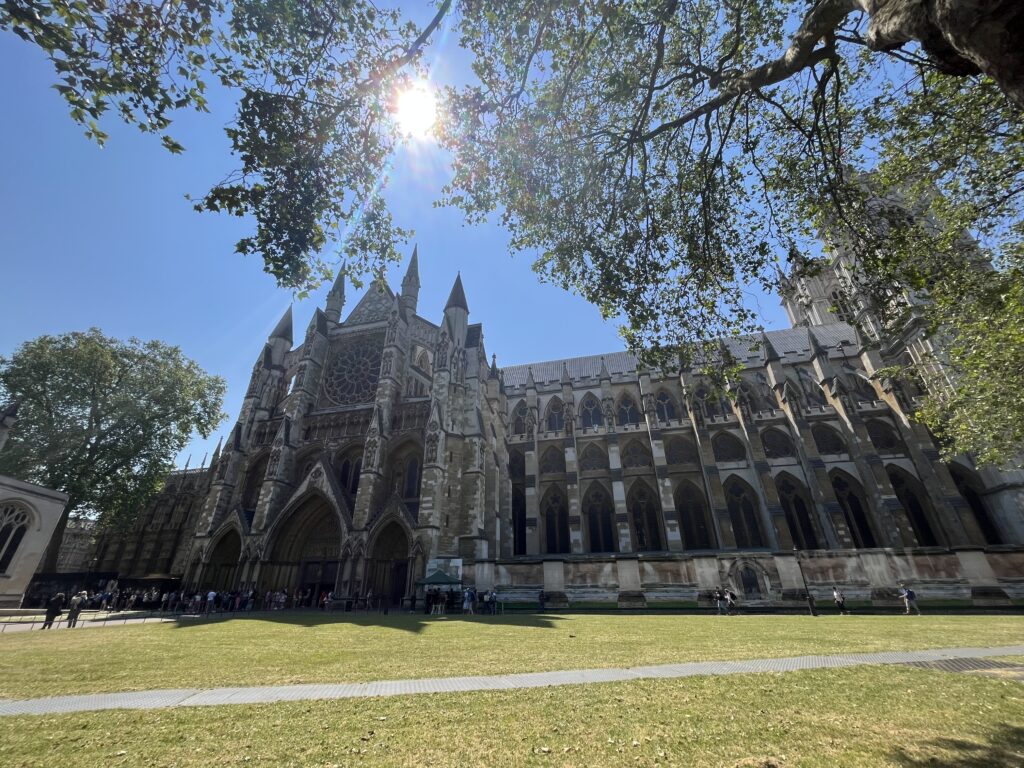 We barely touched the surface, but the above suggestions were such fun! Be sure to enjoy some fish and chips when you are there and for those of you that have been to London before, leave your suggestions in the comments section.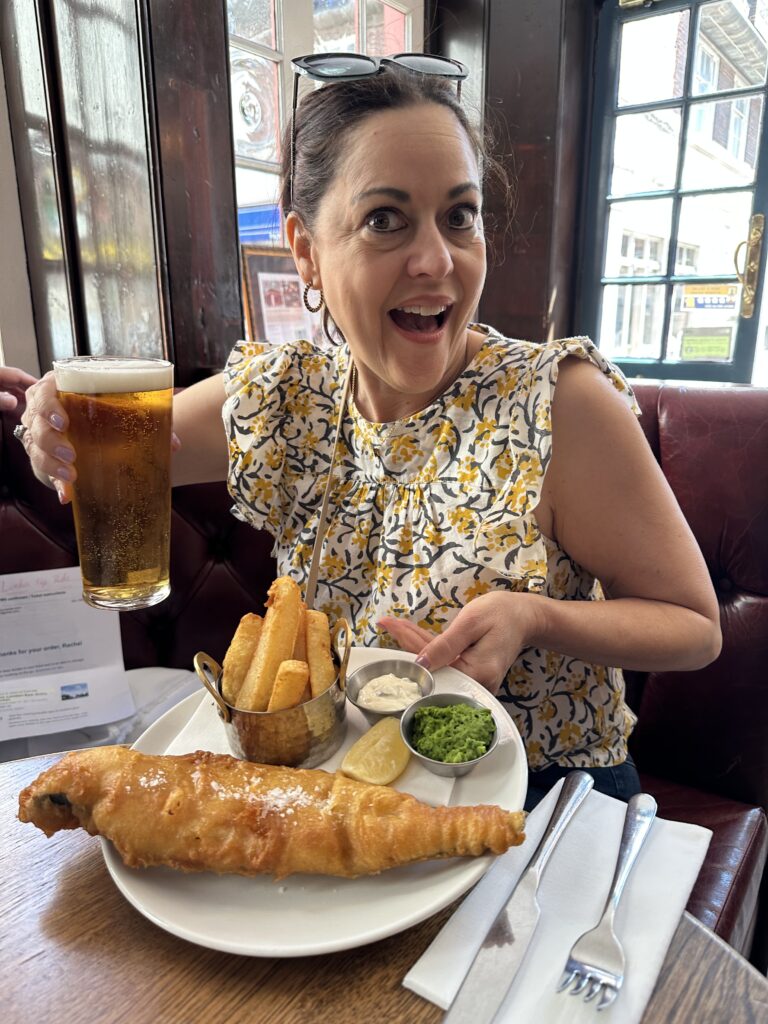 Happy Travels!