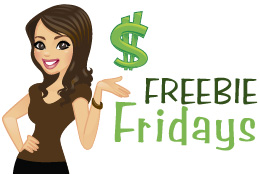 TGIF! 
Today we announce our very first managedmoms.com Freebie Friday winner! 
…..AND THE WINNER IS:
Kristy Aguirre from Gilbert, AZ!!!
CONGRATULATIONS! 
(winner randomly selected in a drawing through random.org)
Kristy won a "Treat You Sweet" foot and skin scrub package from Alyson Michaels Body Essentials line (www.alysonmichaels.com)!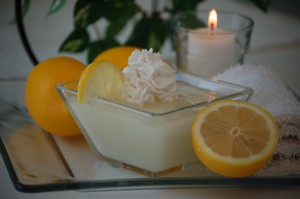 Alyson Michaels creates all-natural sugar scrubs that pamper skin from head to toe.  Her line of lovely scrubs include a Vanilla Orange Creme Brown Sugar Scrub, a Lemon Creme Sugar Scrub and a Rosemary Peppermint Sugar Scrub.  Alyson believes that what you put on your body is as important as what you put in it.  So her sugar scrub products are made with all natural ingredients like pure cane sugar, essential rosemary oil, peppermint essential oil and more.   Remember this awesome line when you want to pamper yourself or give a wonderful gift to someone special!  Good stuff!  Enjoy Kristy!
Now for next week's prize!! 
A bracelet bundle from beadedbrACElet.com (http://www.beadedbracelet.biz/index.html)!   These beautiful bracelets are hand-made and come in every color and/or color combination that you can think of.  And they celebrate a very special person, while raising  funds for a variety of charitable organizations.  Jewelry designer Lisa Armijo makes her beautiful bracelets to honor her late son, Andrew, whose initials are "ACE".  
10% of the sale of each bracelet sold by beadedbrACElet is donated to various charitable organizations in honor of Lisa's late son, Andrew.   Every time I wear one of my beadedbrACElets, I get a ton of compliments and I tell folks how I'm honoring a very special young man, who is making a difference even now.  Beautiful and heartfelt pieces made by Lisa. 
HOW TO ENTER NEXT WEEK'S FREEBIE FRIDAY…
Do you want a chance to be in the Freebie Friday drawing for next week?  If you are a subscriber, you are automatically entered. 
If you are not a subscriber, subscribe now at www.managedmoms.com.  Simply subscribe to the website by filling out the area in the right hand column that says "subscribe to managedmoms.com."  Being a subscriber means that you simply get a notification email each time we run a recipe, article, beauty tip, coupon and more.  We don't share your email address with anyone and you are automatically entered into the weekly Freebie Friday drawing for your chance to win a cool prize every Friday.  It is that easy! 
To enter without subscribing, simply fill out an entry form at:  https://managedmoms.com/freebie-friday-entry-page/
And if you are subscriber, then enter a second time on the entry page to double your chances!  Fun stuff!
Good luck everyone!  We will announce the winner next Friday, like we did today.  Freebie Fridays is our way to thank all of you for following our website.  So keep spreading the word about managedmoms.com and good luck! Have a great weekend!