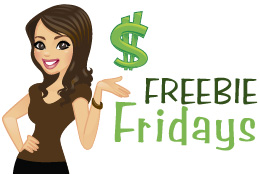 TGIF! 
So who is our Freebie Friday winner this week????
…..AND THE WINNER IS:
 Lisa Haffner from Phoenix, Arizona!!!
CONGRATULATIONS!
(winner randomly selected in a drawing through random.org) 
Lisa won a bundle of bracelets from beadedbrACElet.com (http://www.beadedbracelet.biz/index.html)!   These beautiful bracelets are hand-made and come in every color and/or color combination that you can think of.  And they celebrate a very special person, while raising  funds for a variety of charitable organizations.  Jewelry designer Lisa Armijo makes her beautiful bracelets to honor her late son, Andrew, whose initials are "ACE".  
10% of the sale of each bracelet sold by beadedbrACElet is donated to various charitable organizations in honor of Lisa's late son, Andrew.   Every time I wear one of my beadedbrACElets, I get a ton of compliments and I tell folks how I'm honoring a very special young man, who is making a difference even now.  Beautiful and heartfelt pieces made by Lisa.  Congratulations to our winner, Lisa Haffner.
NOW LET'S TALK ABOUT NEXT WEEK'S PRIZE!!!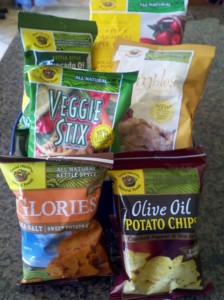 Just in time for back-to-school for those of us who have kids that start back in early August AND/OR for your own snack cravings, here is a very tasty and healthy snack line.  Next week's winner gets a CASE of my favorite snacks (my kids like it, too) from Good Health Natural Foods that include items like Kettle Cooked Olive Oil Potato Chips, Organic Popcorn, Avocado Oil Potato Chips (my personal favorite), Apple Chips, Humbles Baked Hummus Chips, Veggie Stix (taste like french fries!) and more.   This will be a tasty prize to receive, so good luck!
HOW TO ENTER NEXT WEEK'S FREEBIE FRIDAY…
Do you want a chance to be in the Freebie Friday drawing for next week?  If you are a subscriber, you are automatically entered.
If you are not a subscriber, subscribe now at www.managedmoms.com.  Simply subscribe to the website by filling out the area in the right hand column that says "subscribe to managedmoms.com."  Being a subscriber means that you simply get a notification email each time we run a recipe, article, beauty tip, coupon and more.  We don't share your email address with anyone and you are automatically entered into the weekly Freebie Friday drawing for your chance to win a cool prize every Friday.  It is that easy!
To enter without subscribing, simply fill out an entry form at:  https://managedmoms.com/freebie-friday-entry-page/
And if you are subscriber, then enter a second time on the entry page to double your chances!  Fun stuff!
Good luck everyone!  We will announce the winner next Friday, like we did today.  Freebie Fridays is our way to thank all of you for following our website.  So keep spreading the word about managedmoms.com and good luck! Have a great weekend! And one more thing....
I promised Good Health Natural Foods that I would tell you about the cool contest that they are having right now...
ATTENTION ALL WRITERS, FILM MAKERS, AND CREATIVE GOOD  HEALTH FANS- SUBMIT YOUR IDEAS FOR THE SLAMDANCE 2012 TRAILER AND WIN BIG!
        In 1995, Slamdance emerged as a fiercely independent  showcase of raw, innovative, and cutting edge cinema. As we head into the 18th  season, we're looking to you to help us create what audiences see before each  screening…the 2012 Slamdance Film Festival trailer. Slamdance is the preeminent  film festival whose sole mission is to nurture, support and showcase truly  independent cinema. We  challenge you to capture the spirit of Slamdance and the mantra we all live by:  By Filmmakers, For Filmmakers. Send us  your brilliant ideas! Shock us, entertain us, inspire us, make us laugh, fall  in love, cry… whatever you have, we want to read it.  The trailer will be 1 minute long so make it short  and sweet.   Entry Deadlines: Submit your pitch by August 31,  2011. The winner will be notified by October 3, 2011 by the Slamdance team.  The Slamdance team will choose the winning pitch and  the trailer will be produced by the Good Health Natural Foods team (a Major  Sponsor of Slamdance) and Shutter Blade Media.
Get more information about this from the Good Health Natural Foods website at…
http://www.goodhealthnaturalfoods.com/ghnf_nonprod/ghnf_nonprod_slamdance.html