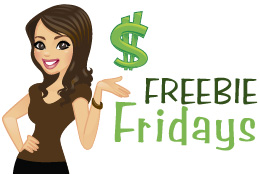 Another week is winding down and today is Friday, so you know what that means! 
Time to announce our weekly winner!  And the winner is…..
Terri Lynn Kidd from Houston, TX!
(winner selected through random.org)
Congratulations Terri!  She won several cool beauty items that were featured in my 3TV segment this week!!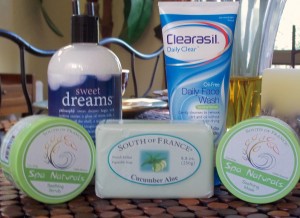 Terri won items from the awesome South of France Spa Naturals Cucumber Aloe line plus philosophy's sweet dreams shampoo, bubble bath and shower gel.  Clearasil's Daily Clear Oil-Free Daily Fash Wash rounds out this week's prize package!  Enjoy Terri!
So what is next week's Freebie Friday prize??
More awesome beauty items from the South of France Spa Naturals line!! 
***Plus Good Health Natural Products, who makes the South of France line, has a cool contest happening right now with another great prize that you've got to know about!  Simply come up with a name for the Good Health Natural Snacks new multigrain chips for your chance to win $250 and a year supply of the company's snacks.  All you have to do is like their Facebook page and post your idea for the new snack name there on the FB page.   Here is the facebook page link:
http://www.facebook.com/pages/Good-Health-Natural-Foods/362379901707
NOW BACK TO OUR WEBSITE'S WEEKLY PRIZE GIVEAWAYS…
HOW TO ENTER NEXT WEEK'S FREEBIE FRIDAY…
Do you want a chance to be in the Freebie Friday drawing for next week?  If you are a subscriber, you are automatically entered!
If you are not a subscriber, subscribe now at www.managedmoms.com.  Simply subscribe to the website by filling out the area in the right hand column that says "subscribe to managedmoms.com."  Being a subscriber means that you simply get a notification email each time we run a recipe, article, beauty tip, coupon and more.  We don't share your email address with anyone and you are automatically entered into the weekly Freebie Friday drawing for your chance to win a cool prize every Friday.  It is that easy!
To enter without subscribing, simply fill out an entry form at:  https://managedmoms.com/freebie-friday-entry-page/