Last week I took you on Day 4 of our road trip to the Monterey Bay Aquarium, so today I'll tell you about our next stop, which was San Francisco.  My husband and I had been to this city before, even honeymooning there years ago, but it was a first for our kids.  They couldn't believe how unique the City by the Bay truly is from the other cities that they have visited.  Since my son has played travel hockey for the last six years, we have been able to visit a lot of cool cities and it was great to add San Fran to their list of areas traveled. 
As you look at our pictures below, remember you can click on each one to see it up close. 
I have two big recommendations to share with you!!! 
If you plan to visit Alcatraz, BUY YOUR TICKETS IN ADVANCE (www.alcatrazcruises.com)!  As I mentioned, my hubby and I have visited San Fran multiple times in the last 20 years and we never had a problem just walking up to a ticket booth and buying our passes to see the famed jailhouse.  Unfortunately, our kids never got that chance!  I was shocked to learn that all the tickets were sold out…and all week long, too.  So the one thing that I was certain that we would do, take the kids to see Alcatraz…didn't happen!  Learn from us and always inquire about buying special attraction and event tickets from home and do it weeks before you get there!
My other recommendation is to take a bus tour on your first day visiting a new city.  We've done this on other trips and I never regret it.  It is a great way to learn about the city that you are visiting.  Plus a good tour guide will tell you the stuff to see and the areas to stay clear of, which is another very wise thing to know!  We took the Super Sightseeing Tours (www.supersightseeing.com).  Our tour was three hours and we enjoyed every minute of it, while learning all about the cool City by the Bay.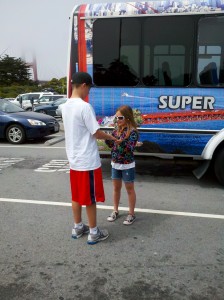 Check out this great picture taken from the top of Twin Peaks!  Our guide told us that this is the best view of the area, so it was cool that we got to get out to enjoy the view and take a pretty picture: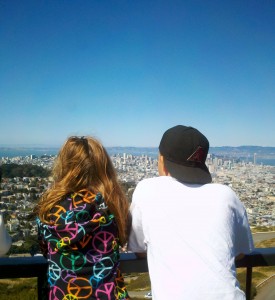 On another cool stop, we got to get out a do a little hiking and of course, we had trouble keeping up with our quick and fit kids!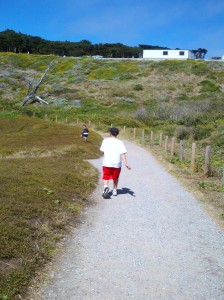 And here is the beautiful sight we saw at the end of our enjoyable hike…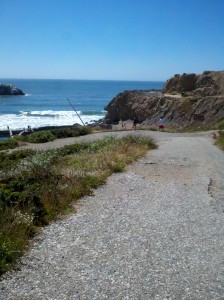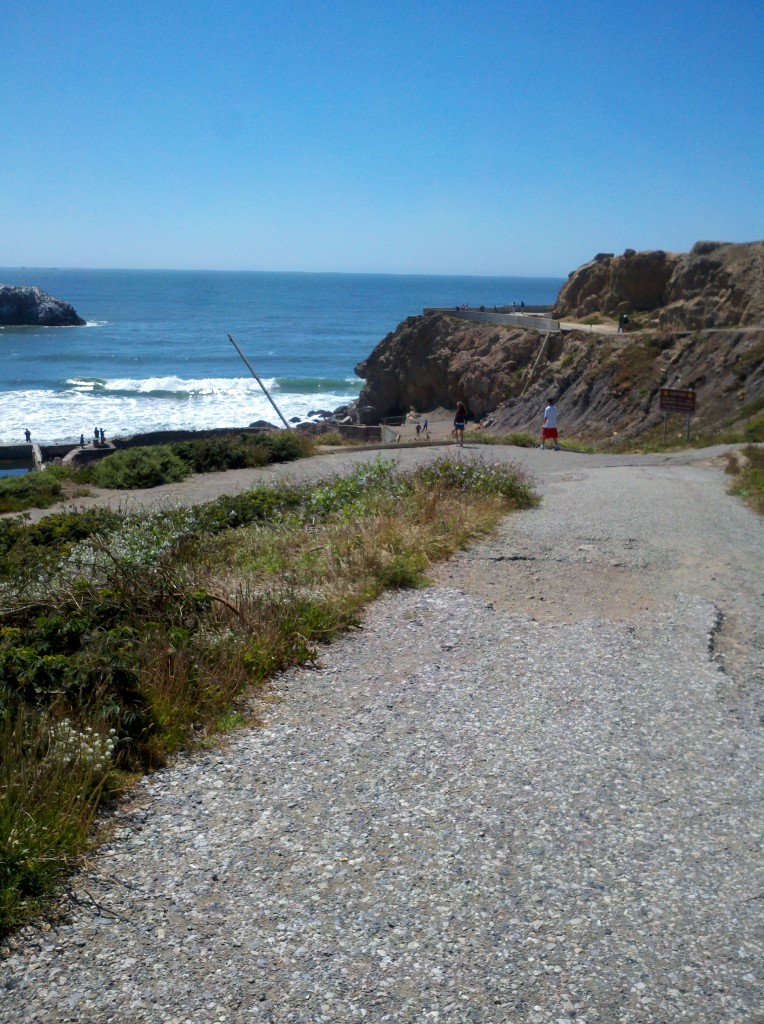 And he took us through the gigantic and very pretty Golden Gate Park: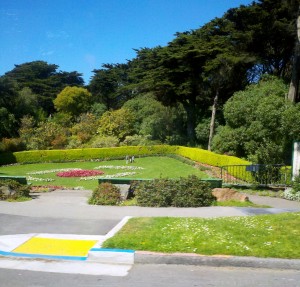 And check out this pretty pic of the Golden Gate Park waterfall at Stow Lake: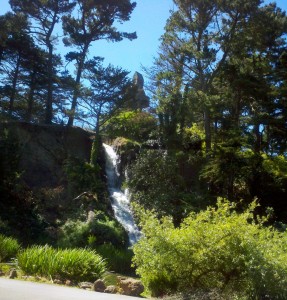 And my last picture will make you hungry!  After our 3-hour tour we were ready to eat, so we took the advice of our friends who told us to try Tony's Pizza (www.tonyspizzanapoletana.com) on Stockton Street.  And it was yummy!  I highly recommend this Italian cafe the next time you are in the City by the Bay!
Eating the yummy pizza with a glass of red wine was the perfect end to day 5 in San Francisco.  We were there over the 4th of July week and the weather was absolutely perfect, so I recommend visiting in July for beautiful sunny days with just-right temps. 
Stay tuned for my next road trip post because Day 6 ended up being my favorite day!  Why?  Because it was wine country!  I'll take you on our Sonoma tour next time, so stay tuned and cheers!