A special thanks to one of our newest subscribers, Tonya, who sent in this darling photo of her kitten, Oscar who would like to be served some tea…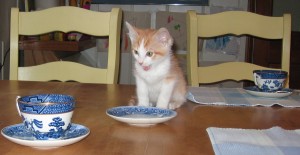 I think he is saying "tea please" and this picture makes me smile!
Tonya sent in a few other cute ones, too….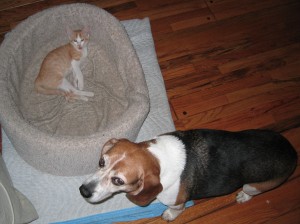 Oscar takes Kevin's doggie bed!  Poor Kevin!
 And my personal favorite….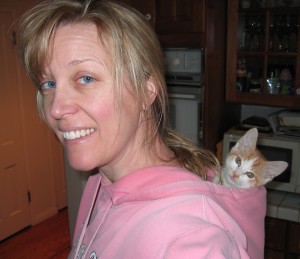 Getting a hoodie ride from his Mama!  So cute!  Thank you so much, Tonya for sharing your adorable pet pics.
Have a cute pet photo?  Send it to us to share in our weekly pet pic!  And remember to have a nice cup of tea to relax this weekend.
***And a special note to our friends and subscribers in the Northeast.  Stay safe in the big storm.  Prayers are being sent your way.