Who is today's Freebie Friday winner???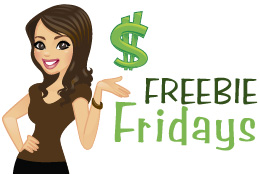 The Winner This Week Is:
Deborah Kelly from Pennsylvania! 
(winner selected through random.org)
Congratulations Deborah!! 
Deborah won a cool assortment of beauty products.  Take a look: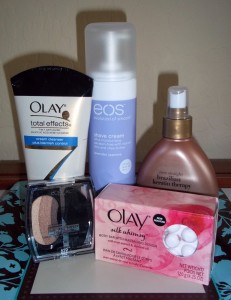 What is next week's prize???
Cool cookware that my family loves called the T-fal ActiFry! 
It makes foods like french fries, but it is not a fryer and prepares a healthier version of your favorite foods!
This prize is over a $200 value, so we at managedmoms.com are so excited that T-fal gave us one to give away to one lucky winner!!  My family loves our ActiFry because this cool cooker makes crunchy and delicious french fries and many other foods with recipes that are healthy and tasty.  The winner will also win an ActiFry cookbook with over 30 recipes including appetizers and desserts, too.  My family loves the Chipotle Chili recipe that comes with this cooker that cooks, steams and more!  Want to see how the ActiFry works?  Check out my segment to see how I made home fries….

….
HOW TO ENTER NEXT WEEK'S FREEBIE FRIDAY…
Do you want a chance to be in the Freebie Friday drawing for next week?  If you are a subscriber, you are automatically entered!
If you are not a subscriber, subscribe now at www.managedmoms.com.  Simply subscribe to the website by filling out the area in the right hand column that says "subscribe to managedmoms.com."  Being a subscriber means that you simply get a notification email each time we run a recipe, article, beauty tip, coupon and more.  We don't share your email address with anyone and you are automatically entered into the weekly Freebie Friday drawing for your chance to win a cool prize every Friday.  It is that easy!
To enter without subscribing, simply fill out an entry form at:  https://managedmoms.com/freebie-friday-entry-page/