This week's pet picture was sent to us by Lola's mom and this is one of our favorites!  Lola likes to look out her window and she especially loves that her friend came to enjoy the view with her!  What a wonderful picture!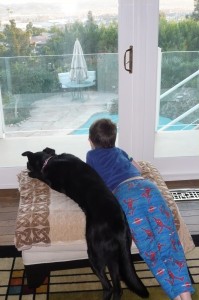 Remember to take time to enjoy the view with your favorite furry friend, too.  Happy Holiday Weekend!
And send us your pet pics as we love to share your adorable pet photos every weekend on managedmoms.com!