Who is our Freebie Friday winner today?  What did she win?  What is next week's cool prize?  Keep on reading!!  And remember if you are a subscriber, then you are automatically entered in our weekly drawing for great prizes that include beauty items, cookware, jewelry and more!  Lots of cool stuff!  Now, let's announce this week's lucky winner….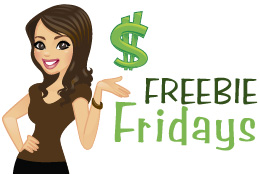 This week's Freebie Friday winner is:
Cyndee Drake from Ahwatukee, Arizona!!
(winner selected through random.org)
Cyndee won: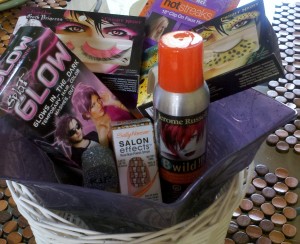 A big basket of Halloween beauty items from Walgreens!  Pink lashes for a Katy Perry Costume or perhaps yellow ones for Lady Gaga along with glow-in-the dark nail polish, an orange clip-in hair streak and more!  Perfect for a bewitching beautiful Halloween costume!  These items were all shown in last week's 3TV segment.
Congrats Cyndee and thanks for being a managedmoms.com subscriber!!
And what is next week's Freebie Friday prize????
It's a good one, thanks to Kodak!!  Check this out….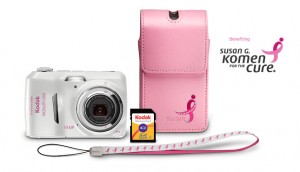 Kodak gave us the camera bundle that is making a difference to give to next week's lucky Freebie Friday winner!  This one-of-a-kind camera bundle from Kodak features a slim camera case, 4GB memory card and wrist strap with pink ribbons.  Kodak supports the Susan G. Komen for the Cure Foundation with $4 out of every purchase of the camera donated to the charity to help fight breast cancer.  Kodak for Komen!  Great job Kodak!
Good luck everyone!
HOW TO ENTER NEXT WEEK'S FREEBIE FRIDAY…
Do you want a chance to be in the Freebie Friday drawing for next week?  If you are a subscriber, you are automatically entered!
If you are not a subscriber, subscribe now at www.managedmoms.com.  Simply subscribe to the website by filling out the area in the right hand column that says "subscribe to managedmoms.com."  Being a subscriber means that you simply get a notification email each time we run a recipe, article, beauty tip, coupon and more.  We don't share your email address with anyone and you are automatically entered into the weekly Freebie Friday drawing for your chance to win a cool prize every Friday.  It is that easy!
To enter without subscribing, simply fill out an entry form at:  https://managedmoms.com/freebie-friday-entry-page/