Who is our Freebie Friday winner today?  What did she win?  What is next week's cool prize?  Keep on reading!!  And remember if you are a subscriber, then you are automatically entered in our weekly drawing for great prizes that include beauty items, cookware, jewelry and more!  Lots of cool stuff!  Now, let's announce this week's lucky winner….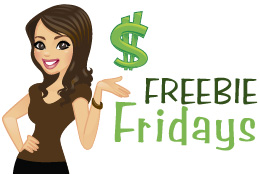 This week's Freebie Friday winner is:
Lisa Hedquist from Chandler, Arizona!!
(winner selected through random.org)
Lisa won: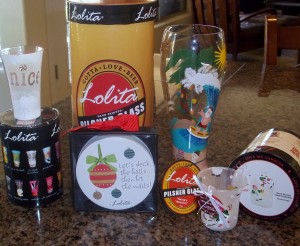 Fun party ware from the lovely Lolita line!  Next week's winner receives a Holiday hand-painted pilsner glass that holds 22 ounces of brewski.  A fun shot glass that is decorated with a snow and candy cane "NICE" theme and includes a cocktail recipe that is painted on the glass.  Also included is a shot glass tree candle/tree ornament and a set of fun coasters that say "Let's Deck the Halls and Hit the Malls" which is perfect for holiday celebrations.  This Lolita set is a fun set to receive to use for your parities or wrap and give as holiday gifts!
Congratulations Lisa and thanks so much for subscribing to managedmoms.com!
And What Is Next Week's Prize??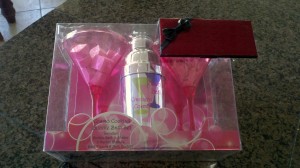 Next week's prize includes two beauty items that you can either save for yourself or give as holiday gifts.  The Cosmo Cocktail Bubble Bath Set comes in a fun and pretty martini gift set that includes bubble bath, bath fizzers and bath confetti.  The other item is a pretty eye shadow kit by Profusion that includes 10 lovely shades and it already appears gift-wrapped!
Good luck everyone!
HOW TO ENTER NEXT WEEK'S FREEBIE FRIDAY…
Do you want a chance to be in the Freebie Friday drawing for next week?  If you are a subscriber, you are automatically entered!
If you are not a subscriber, subscribe now at www.managedmoms.com.  Simply subscribe to the website by filling out the area in the right hand column that says "subscribe to managedmoms.com."  Being a subscriber means that you simply get a notification email each time we run a recipe, article, beauty tip, coupon and more.  We don't share your email address with anyone and you are automatically entered into the weekly Freebie Friday drawing for your chance to win a cool prize every Friday.  It is that easy!
To enter without subscribing, simply fill out an entry form at:  https://managedmoms.com/freebie-friday-entry-page/