Manic:  My non-existent exercise routine over the last few months!
Managed:  Saying a hearty yes when asked if fitness expert Andrea Jones could write a guest fitness article for managedmoms.com!  Andrea owns the cutting-edge fitness facility called Forza Power Training Studios in Scottsdale.  As soon as I have rebuilt my strength and stamina post-flu, I plan to pay a visit to Andrea's studio for a workout.  In the meantime, check out her advice on how to power up your fitness routine!  This is healthy advice for us busy women!
Andrea says:
Adding power to your workout can be just the ticket to relieving added stress!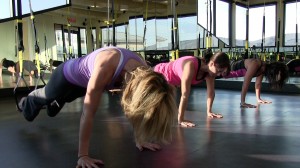 The demands of managing a busy household, taking care of children and the looming stress of tax season leaves moms more stressed than ever. Instead of plopping in front of the TV or reaching for that bowl of chips, consider treating yourself to a great work out. We all know exercise is one of the healthiest outlets for managing stress, but many have not yet discovered the benefits of training with power.
As a busy mom, your time at the gym is valuable and often limited between shuttling kids and getting the never ending checklist under control. While any workout is better than nothing, training with power can boost your metabolism and burn more calories after hours after your workout is done. Think strength-building and high-intensity cardio to tone muscles, increase strength and improve overall health.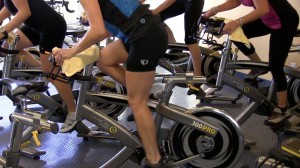 Forza Power Training Studios, a newly opened fitness studio in Scottsdale recently added an all over body workout with busy moms in mind. The Forza 30/30 class incorporates 30 minutes of power cycling and 30 minutes of toning and core strengthening with TRX suspension training. TRX offers one of the best ways to tighten the core and the CycleOps indoor bikes equipped with a power meter provide real-time feedback on cadence, speed, heart rate, distance and power output to help keep you motivated and measure improvement. The objective of using the power-meter is to help people push themselves to achieve the best fitness results possible. Forza also offers a variety of one-hour power cycling classes and TRX training classes to improve balance, increase flexibility, build core stability, and boost cardio.
In an effort to ease the burden of tax day, Forza Power Training Studios is offering its own version of a tax break and a healthy way to help manage the stress. During the entire month of April, Forza's introductory package of five classes for $25 includes the bonus of free 9 a.m. classes Monday through Friday.
 Classes are held both mornings and evening, and 9 a.m. include TRX/Yoga Fusion and Forza 30/30, for the ultimate all over workout and chance to de-stress. For more information or to register for a class, click here at Forza Power Training Studios or contact the studio at (480) 559-0945.
About Andrea Jones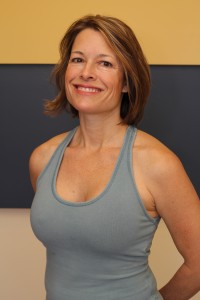 A former attorney turned stay-at-home mom to two boys, Scottsdale mom Andrea Jones has always had an interest in fitness and an active lifestyle. After years of cycling on her own and instructing spin classes she decided to take her passion to the next level in 2011 by opening her own business, Forza Power Training Studios in Scottsdale.