It's Saturday and that means that it's time for our weekly pet pic!  I've decided to title this week's photo Trendy Terrance!  Do you agree….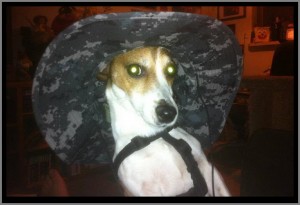 And we send a big thank you out to Terrance's Mom, Tracy Smith for sending us this adorable pet pic of this precious pooch and his handsome hat.  He sure wears it well!
Send us your pet pics!  We love to get them and share the photos every weekend because we believe that our furry friends relax us and reduce our stress.  Send to [email protected] and have a great weekend!