Manic:  My house in the last couple of years because my kids' numerous activities and crazy schedules have resulted in my time being spent more in the car and less in my home!
Managed:  Finally made some time over the last few months to work on my home.  Decluttering, organizing and doing some updated home decor has kept me busy and resulted in some great new looks.  After I take down all of our Halloween decorations, I will share a few of our improvements in a future article that I look forward to showing you.  But before that, I have received content from a couple of guest writers who asked to share some home decor ideas.  Guest blogger Nicolas Gibson joins us today with his bright bedroom decor ideas.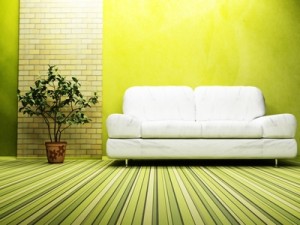 Nicolas says:
A sign of the times? Mixing designs. This is your home, your crib, your digs, your spread, your pad….your own place to escape from your manic schedule.  And the world is at your fingertips. Design has become a melting pot of crispy French gardens and sleek modern patchwork. We are seeing metals mixed with natural elements and romanticism sharing a bed with Industrialism. It's a beautiful thing. Take an androgynous approach to your design scheme and get melting.
Boho Modern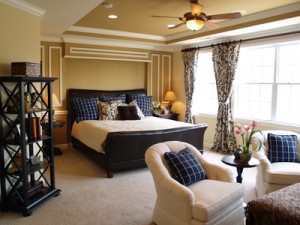 With a love of travel and everything joyful, the bohemian lifestyle is laced with intrigue and bursts of color. From Morocco to Havana to Arizona, leather, feathers and fringe flow in the Boho breeze. Consider shiny white vintage tulip-style chairs surrounding a weathered wood table with an arrangement of orange blossoms as an offset centerpiece. Open windows and let your grommet curtains dance in the wind of your urban-modern home.
Eclectically Sleek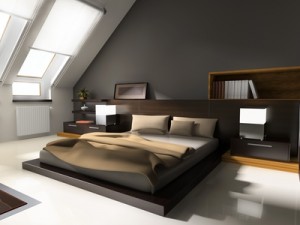 By combining old and new, you can achieve vintage modern. Modern being streamlined and fresh, bright and polished, sleek and smooth. Take its asymmetry and geometry and marry it with vintage's antique coziness and you'll be living the retro life. As interior and prop stylist Peter Frank says, "it all comes down to contrasts: Mix hard with soft, square with round, blocky with leggy," according to his recent blog.
Rusted Shine
Living the vintage modern life, which is living boho, means opening your mind to fresh, new ideas while looking back in time. Prop faded artwork encased in an oxidized frame on top of a sleek tabletop. Homeedit.com says to pair an iron bed and metal headboard with a bed dressed in antique linens. Think outdoors vintage modern: a watering pail that has been sitting in the sun and rain for years shares space with a modern brass lawn sculpture.
Whimsical Cubism
Art meets literature in the most romantic way. Cubism is avant-garde with abstract objects and broken images in a rainbow of colors while whimsical embodies a playful imagination. Bring out your inner child while still remaining adult. A cubist's clean lines say, "take me more seriously," so mixing the two creates a balance. Both styles ask you to expect the unexpected and to tap into your own interpretation of art and life.
About our guest blogger:
Nick is a blogger and social media expert who is passionate about recycling and sustainable living. He reduces his carbon footprint by biking to work and shopping at consignment shops.