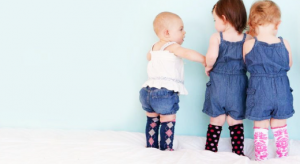 Manic:  The short amount of time my kids go from one size to another.  Me, and my bank account, just can't keep up!
Managed:  Receiving a request from guest writer, Kelita Jean Klein to share an article about how to get brand name clothes for your kids for less money.  I am all over that, so we accepted her post.  Read on for tips on how to have your kids looking good on a budget…
Kelita Jean says: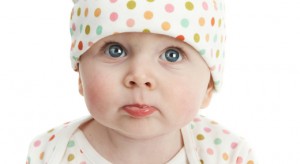 Children go through clothing at an alarming rate: they either outgrow it faster than they can wear it or wear it out in no time at all.
As a parent, managing family finances and fashion for little ones can be a big challenge.  You want to keep up with the Jones'- making sure your child sports the latest styles – but you don't want to break the bank doing it.  So how do you make it work?  Here are some helpful ideas:
1. Online Shopping Clubs
Membership in an online shopping club for families can also be a great way to save on brand name clothing for kids. Clubs like MarilynJean give you exclusive access to clothing by Children's Place, Gymboree, Kidorable, Gap and more; all at prices up to 70% off. And membership is free!
Having a one-stop online retailer in your back pocket also means you'll get the best deals on brand names in one place, leaving you more time to spend with your family.  And more of your hard-earned dollars stay in your pocket for other things like family vacations and college tuition savings.
2. Sales Racks & Buy Future Sizes 
You can always save money by being proactive. Great deals on brand name clothing come at the end of a season, so shop the sales racks and choose clothing a size or two larger than your child wears now.
3. Thrift Stores
At thrift stores like Savers, the Salvation Army and local second hand shops, you can often find inexpensive, gently used brand name clothing.  These stores often display their merchandise in a department store-like fashion, meaning everything is hung up and easy to browse.  Sometimes you can even find clothing with the original tags still on!
4. Garage Sales
Though the garage sale season is over, make note to attend some next spring.  Garage sales are a gold mine for good quality clothing at incredibly cheap prices.
Quality, brand-name clothing for children doesn't have to come with a big price tag.  By shopping smart, you can get the looks you love and feel good about it!
About our guest writer:
A 3rd generation Canadian entrepreneur, Kelita Jean Klein was just 10 years old when her mother, Marilyn Jean, was diagnosed with cancer and passed away shortly after.  Inspired by a mother who was entrepreneurial, intelligent, classy, stylish and family oriented, Kelita followed in her mother's footsteps to become an entrepreneur herself.  Following her mother's death, Kelita realized that Marilyn Jean embodied the brand she wished to build a legacy on and together with partner Jason Carvalho, MarilynJean was born with her late mother's top priority as their brand's focus: family first.
Kelita acts as the Chief Branding Officer at MarilynJean and can be found on Twitter @kelitajean.