In case you missed this post that I ran last week, just in time for your New Year's Eve beauty prep….check out these expert tips I showed from Professional/Celebrity Makeup Artist Karen Hall on how to get the best staying power out of your cosmetics…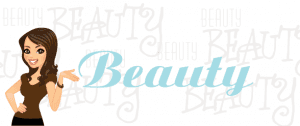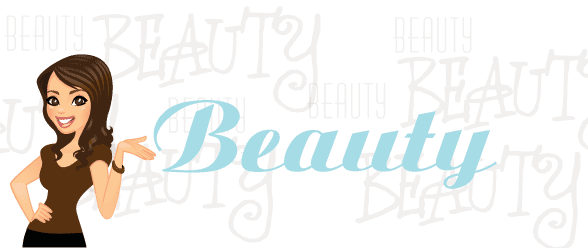 Several months ago, a reader from this website wrote in asking our team writer, Celebrity Makeup Artist Karen Hall, to give her a few tips on how to get cosmetics to stay on and stay put for a big event.  In her case, she was preparing for a wedding.  I liked Karen's answers a lot!  So I decided to share her tips with everyone about how to prep yourself with good beauty products and how to get the staying power you want, so that you look good all night and into the morning as you celebrate New Years Eve.  Here are Karen's tried and true beauty tips for your big night out…
 Hair Help
Updos and half up/half down styles continue to be all the rage when it comes to a big night out on the town.  I personally love that because I like having my hair out of my face as I mix and mingle.  To get the most out of your holiday hair style (up or down), follow these tips…
Karen says that the softer your hair is, the more it will NOT hold a style.  So don't wash your mane the day of the event, but do wash it the day before.  Avoid shampoos and conditioners with silicones because that will dry out your hair and make it go limp.  After Karen shared this tip with me, I found L'Oreal's Ever Sleek Silicone-Free Shampoo and Conditioner to be a good brand to use.  That line is sold at Walgreens.
Do prep hair with a gel or mousse because that will help hold the style all day and all night long.  Try scrunching mousse into dry hair before styling to add body.  John Frieda carries a good line of styling mousse for this tip.  That line is also sold at Walgreens.  This works great on fine hair.  Karen also says to avoid over using hair spray, especially in humid weather, as it can get sticky.
I do like my hair spray for my daughter's performance styles and for my own staying power, but I try to take Karen's advice and not overdo it.  My brand of choice is Big Sexy Hair Spray & Play.  I have tried a lot of different hair spray brands in my time.  I always come back to this big can that holds my hair, but also enables me to comb it out without residue left behind.  The Big & Sexy Hair Spray is sold at drug stores.
I have also found that a good updo looks pretty taken down the next day due to the teasing that went into prepping it, so you should get a good hair day on New Year's Day, too!
The Eyes Have It: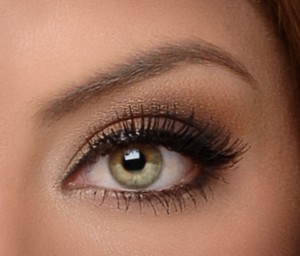 Karen recommends a good waterproof mascara to get you through the night, especially if you get teared up with the New Year's festivities.  Karen's top pick is Lash Discovery by Maybelline.  She likes the skinny wand that enables users to get close to the base of the lashes.  Her other top pick is L'Oreal's Double Extend Mascara because it has a double wand.  The double wand goes on clear to coat and thicken the lashes, which works to build the lashes, too.  If you like to curl your lashes, Karen says to do it after the clear coat dries and the curl will last all day.  This brand also scores well on the cosmetic watchdog website, Skin Deep which is a site that enables you to look up the toxicity of different cosmetic brands.  It is a great website to know about!
False lashes really give your eyes some oomph!  I'm always amazed by how much bigger my eyes look when Karen applies false lashes to my eye lids.  Her false lash brand of choice for individual lashes is Duralash Naturals in medium paired with Duo Striplash Adhesive that dries clear.  Or if you prefer a strip lash, she recommends Ardell Natural Demi Wispies.  Both of these false lash lines are sold at United Beauty Supply stores.
Face & Foundation: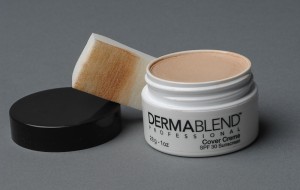 Dermablend is absolutely the brand that has staying power when it comes to a good foundation and a good powder.  Karen says that the Dermablend powder is the best because it removes shine without adding more pigment, so you won't get that annoying caking that so many powders leave behind as the night wears on.  Dermablend is sold at Ulta Beauty Supply and United Beauty Supply Stores.
For a blush that won't budge, Karen says to use a matte powder blush like La Femme Soft Beige that is sold at United Beauty Supply Stores.  Layer it with a contour color, which can be used as a bronzer, then apply a pretty pink or peach shade on the apple of the cheeks.
I also love to finish my face, once all makeup is applied, with a good thermal spring water spray like the one sold at CVS by La Roche-Posay.  This quick spritz seals your makeup and adds a slight misty and soft look to your pretty finished face.
For Lips: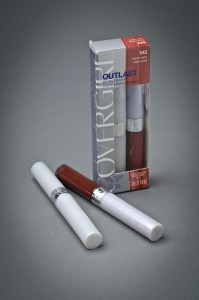 Karen has some terrific lip tips for us!  She says to use a stay on lipstick such as Cover Girl Outlast.  Use this as a stain, then line the lips and then apply regular lip stick over that if you want a specific color.  Next apply lip gloss in the center of the lips only.  That way your lip shade will last longer with no bleeding on the edges.  Karen's favorite gloss, especially for weddings, is the Purr color by Mac.  Mac products are sold in the Mac stores in malls like the Biltmore Fashion Park and Chandler Fashion Center.
For Body:
If you want to cover scars, freckles, even a tattoo, use Dermablend Leg Cover.  It works wonders.
So there you have Karen's top pro picks (with a few of my own little tidbits thrown in)!  Trust me, her advice is solid.  Ever since I took a makeup lesson from her nine years ago, I constantly get compliments on my makeup and I can truly go all day with only tiny touch-ups with powder and lip gloss.  That's it!
To learn more about Karen or to schedule a makeup lesson/application with her, visit www.johnhallphotography.com.
You can also view the KTVK morning show segment that I did with this post at the azfamily.com website.  Happy New Year!
About our writer & expert, Karen Hall: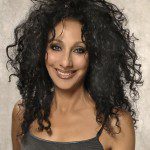 Karen Hall, Celebrity Makeup Artist
Karen Hall has dolled up the likes of Paula Abdul, Faith Hill, Conan and many more world-wide celebs that come to Phoenix to perform or make personal appearances.  Karen is called in to make the stars look amazing and many of these celebs end up asking Karen what her own personal secret is because she looks 30 years younger than her age…which she will tell you is over 60!  Hard to believe, isn't it?!   
Read more about Karen on our team bio page