Spring is in the air and I like it!  So for the March issue of our local 202 Inspiration in the East Valley Magazine, I was excited to write an article about trying new things, which is good for the brain.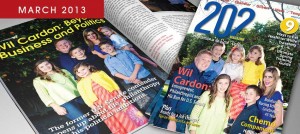 To kick this off, I tried several new experiences in the last few months like taking cooking classes and singing a duet in front of a live audience.  I also tried some other surprising things.  Read my 202 Magazine article to see what else I took on and get inspired to try some new things yourself….
Click here and go to page 58 to see my article and all of the March issue of 202 Magazine.  There are some good articles like how to eat right when traveling, how to clean your makeup brushes, tips on seeking a career change, my article and much more.