Happy Earth Day!  Celebrate today by striving to be green today and all year long.  For my monthly column in 202 Magazine, I decided to share my favorite family products that are earth friendly.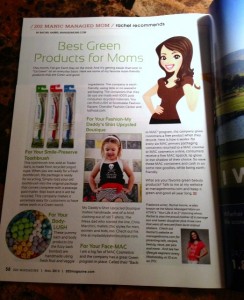 Take a look at my monthly column in this month's issue of 202 Magazine to see the stuff that is perfect for Earth Day….and every day all year long.
To see this month's issue (which has a ton of great articles like Prom Night Safety Tips, Six Hair Myths Revealed, my article and more) click here and be sure to go to page 58 to see my column.
Be sure to check places like Whole Foods and My Fit Foods every month to get your free copy of 202 Magazine.  I love being a monthly columnist for such an inspirational publication that celebrates the East Valley and the cool people who call this area home.
Happy Earth Day!