This week's pet pics come from managedmoms.com subscriber, Bridget who surprised her girls with two tortoise friends.  This surprise was especially touching because their sweet dog, Zack had passed away from Valley Fever a few weeks earlier. The girls immediately fell in love with their new pets and named the girl, Tukee and the boy is called Pepper.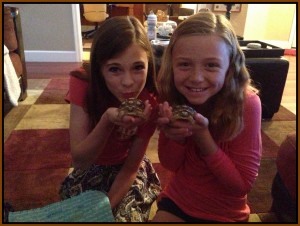 Bridget tells me that the cool tortoise pals are fun and that Tukee is even affectionate!  Here is Tukee cuddling with her new girl as she is being fed.  Tukee had to receive some extra TLC since she was a bit weak when the family first adopted her.  She is doing great now, we are happy to report!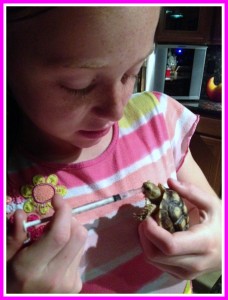 Pepper is thriving and has done so, since he first set his turtle foot into his new home with the family.  He loves to eat as you can see in this picture….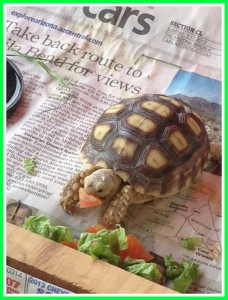 We love these pet pics.  Congratulations to Tukee and Pepper on their new loving home.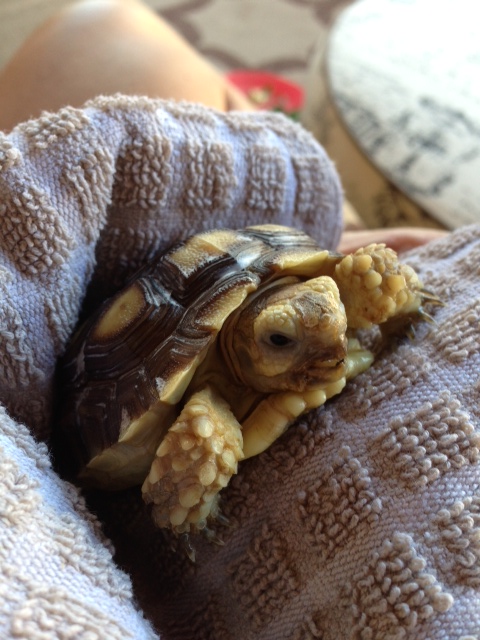 We love that our readers keep sharing their furry, hard-shelled or fishy friends with us!  Email your pet pics to [email protected] and have a great Sunday with your animal family members.