One advantage of having a blog like this one is that companies reach out to me and offer my readers and subscribers special discounts and this one is just in time for Mother's Day.  Check out the limited edition Pop Love I Necklace from k2o by Karen Ko and get a 10% discount off your entire order.  Keep reading to see the beautiful pieces and to see how to redeem your special managedmoms.com discount code!  Not only are these sparkly Swarovski crystal Pop Love necklaces the perfect gift for mom, but the hand-woven heart necklaces also come in six colors that include Gold, Silver, Rose Gold, Ruby, Pink, and Lilac.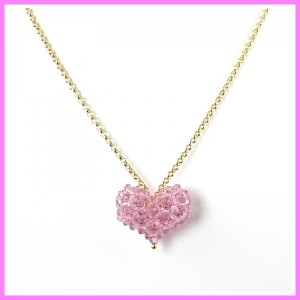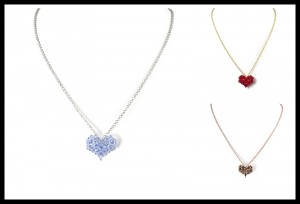 They are all lovely and the line has a very nice Mother's Day offer for us.  Our readers get an exclusive 10% off promo code valid until Mother's Day.  The code is MANAGEDMOM10.  
To shop and to get this discount, visit Pop Love I Necklace and be sure to enter in the promo code MANAGEDMOM10.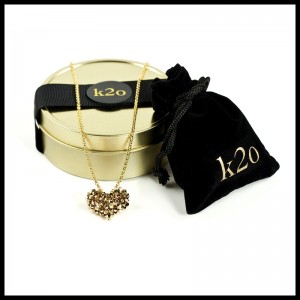 And you can tell your Mom a little bit about the company that made her pretty necklace.  k2o by Karen Ko is a fashion forward jewelry brand.  k2o by Karen Ko is comprised of three lines, each with a distinct style: Glam, Rock and Pop. Every k2o piece is designed and made by jewelry designer, Karen Ko. Carefully handcrafted in New York City, each piece is made using Swarovski crystallized elements and various metals and components to create geometric signature designs.
Managedmoms.com thanks k20 by Karen Ko for this terrific offer for our readers.  Happy Mother's Day shopping 🙂