Just a quick pic of my two kiddos heading back to school this morning and our well wishes to your kids.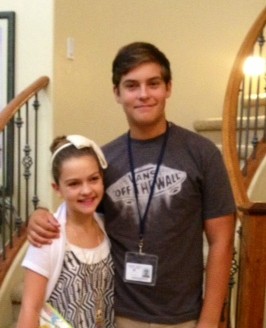 We wish you all a happy and healthy new school year.
Crazy, but true….here in Phoenix we started back to school today, even though it is only early August.
You will now be seeing a lot more manic over managed when it comes to my topics!  The school year brings hectic schedules, big project deadlines, study groups for midterms and finals and lots of other big kid pressures that, at times, make me miss the simple school days when they were little.  However, did I mention how exciting life is with a teen and a tween?  It is pretty cool and a lot of fun on most days.
Happy New School Year everyone!