I have a lot of friends who are runners and absolutely love it, so when I heard about this colorful, unique run that benefits the Breast Cancer Society, I had to share the details.  Lauren (who signed her email to me "the coolest Color Me Rad customer service dudette") has the fun scoop on this unique event that sounds like an absolute blast.  Although I am unable to attend due to several family events, I encourage you to take a look and consider joining in on the fun, the run and the chance to support a worthy cause.
***And if you are interested in being in a drawing to win free registration to this super cool event, email me right away at [email protected]  We will draw two winners!!  We will do the drawing this Wednesday, November 6th at noon, Phoenix time (winner will be drawn through random.org).  
But first, here is more about the Color Me Rad event:
Lauren says:
Greetings readers of Managed Moms! 
I'm tickled pink to write to ya'll and tell you about our crazy popular Color Me Rad 5k Phoenix run this Saturday November 9th at Goodyear Ballpark.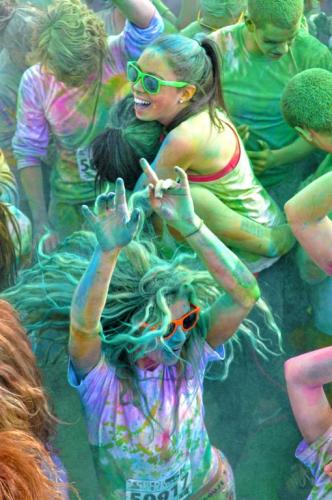 This is like no other 5k you have ever seen—crazy color everywhere! If you're allergic to the metric system, corn starch, or unbridled joy, you'd probably be more comfortable watching Matlock than at the starting blocks of this color-filled 5k.  But if you're itching for a great time and not from a bad case of diaper rash, Color Me Rad Phoenix is the run for you!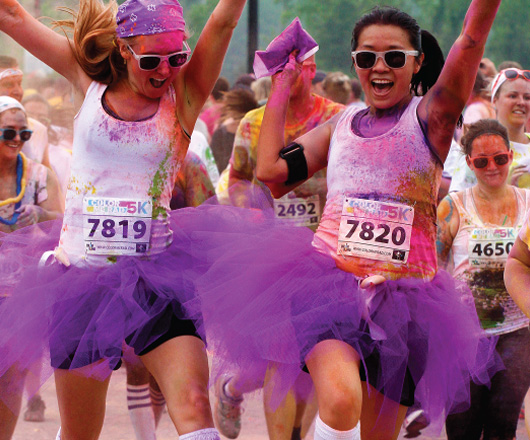 By intelligent design or evolution, man was meant to run for one thing and one thing only: to stay alive. Pamplona was the first real race organized for what running should be: running from stuff that's going to kill, gore, or maim you.
Luckily, we've evolved to where we only hunt for attractive potential mates, we only gather for extreme couponing and we only run to benefit charities and our cardiovascular system.
Our charity for the Phoenix race is non-other than the fabulous Breast Cancer Society, who has a unique mission of providing direct assistance to breast cancer patients and families battling this disease as they meet the challenges of the illness and become survivors.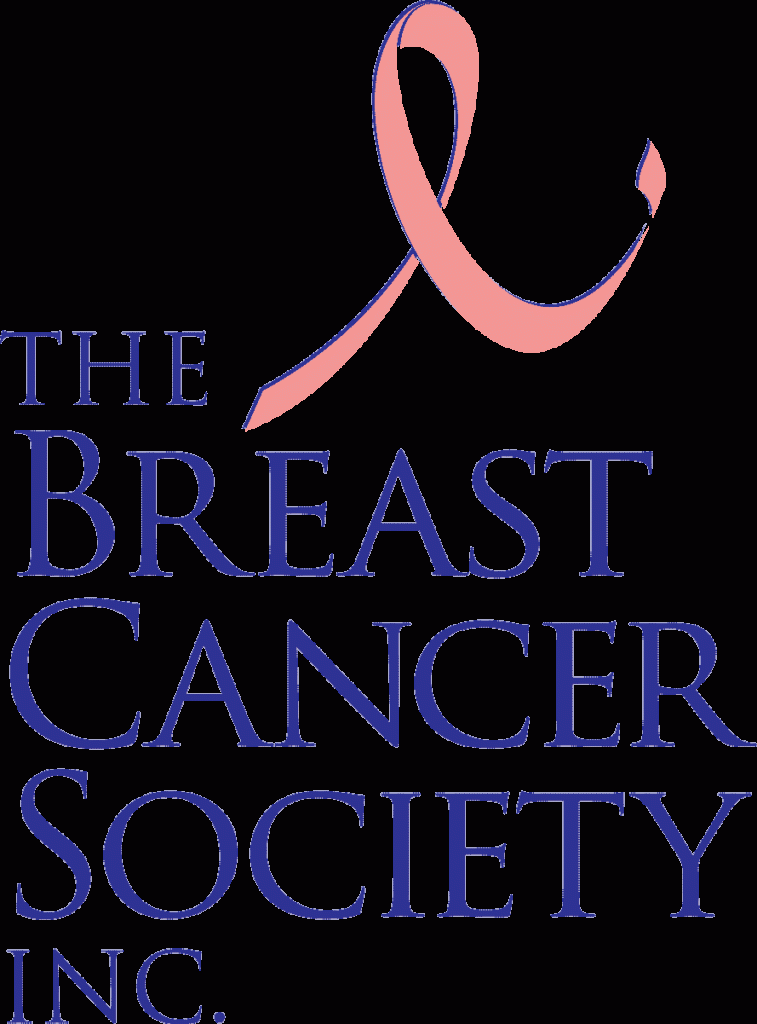 The Breast Cancer Society is one of the few national breast cancer charities with a primary focus on providing direct help and assistance to those suffering from breast cancer.  In addition to funding research and providing awareness and educational material, this rad organization offers direct assistance to patients with In-Home Care, educational scholarships, personal supplies, support groups and referral services.
If interested, you can find out more at [email protected].
So quit lollygagging, help some sisters and their families out, and join us for the race that's been ruining all other 5Ks since 2012 at Color Me Rad Phoenix. 
And what's better than running (or walking, we don't discriminate) in one of our 5ks? Why, running in one with a 20% off discount! Use the code MMROCKS20 in the promocode box when you register to receive that 20% discount (Be sure there are no extra spaces when you type it in and it is case-sensitive).
Register online before November 6th (or after that you may register in person) and check out all the radness at http://www.colormerad.com/race.i?raceid=151&t=Phoenix_
We'd also love you to check us out on facebook: https://www.facebook.com/colormerad5k