Our Lucy cat makes us laugh daily.  As I was looking back at our 2013 cat pics, I came across these two that I think will make you laugh, too.  No need to try to guess which cat in our home knocked down the decorative centerpiece…

….or literally stole the spiders right off the Halloween web that my daughter made a few months back….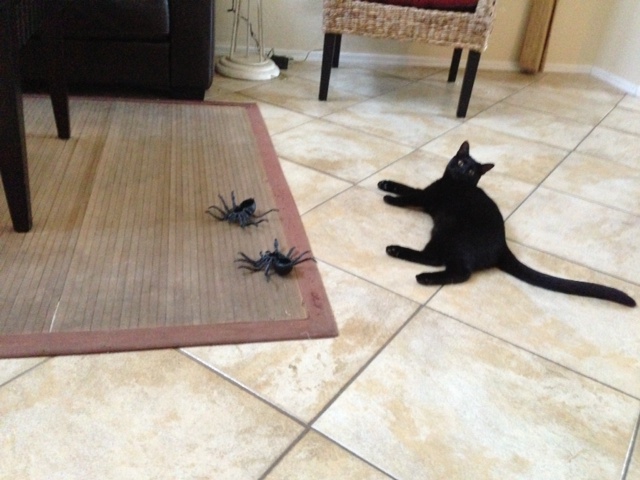 Yep, she did it and she owns it.  You gotta love that!  Such a character!
Send us your funny and cute pet pics.  We love to post them every weekend for fun.  Email to [email protected].  Enjoy the rest of your Sunday with your human and your furry family members.