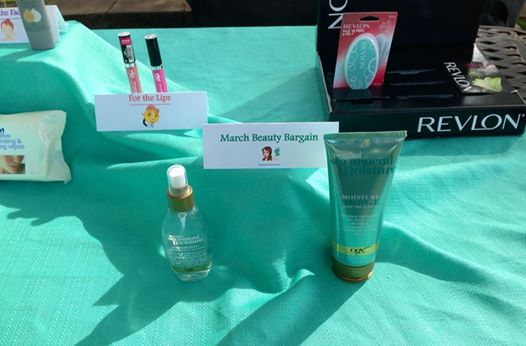 If you saw my segment on the "Your Life A to Z" show today and want to know more about the products I showed, here is the list.  I will upload the segment video so you can see all the products, as soon as I get the video from KTVK.  There are some great deals here, so read on to stay on your beauty budget with me….
With a new month, it is time for my Ten under $10 drug store beauty finds.  This month, as always, my managedmoms.com blog writer and Walgreens beauty product expert, Bianca gave me a good list to share with you to help to keep you on your beauty budget and to see what's new in the Walgreens beauty aisle.  Here are our top ten picks for this month…
Awesome Beauty Bargain For March:
The entire Organix line is buy one, get one free through March 29th at local Walgreens stores, so take advantage of this deal.  Here are two Organix products that we give a thumbs up to…
*Organix Quenched Sea Mineral Moisture Surge Deep Treatment ($8.79 at Walgreens) — If you have hair that is weak, dry, damaged, over processed, or chemically treated, Bianca says to try this product that is made with sea minerals to bring back your healthy mane.
*Organix Sea Mineral Moisture Shimmering Weightless Moisture Replenisher — Here is a great deal because this quality product sells for $8.79, but you get this free when you buy another product at Walgreens through the end of this month!
For the Face:
*Boots No 7 Expert Cleansing Sensitive & Toning Wipes – ($4.69 at Walgreens) — These handy makeup remover wipes are perfect for travel and are hypoallergenic and fragrance free.  They also contain Aloe Vera and are free from harsh soap ingredients.
*Almay Smart Shade CC Cream — ($9.99 at Walgreens) — With an SPF of 35, this product is a lightweight, but multitasking foundation, that covers imperfections, corrects discolorations, brightens and evens out natural skin tone.  It is also hypoallergenic, which is something I always look for since I have sensitive skin.
*Rimmel Stay Matte Primer ($6.99 at Walgreens) – This can be used alone, under or over makeup to create a nice matte complexion.  A customer favorite, Bianca tells me.
For the Lips:
*Wet n Wild Fergie Lip Stains — ($3.49 at Walgreens) — Fergie's products with Wet n Wild continue to be good quality and customer favorites.  So we are pleased to see some new lip gloss come out with this line.  And the $3.49 price just can't be beat when it comes to staying on your beauty budget with a good gloss.
 For the Body:
*Studio 35 Complete Glow Lotion Firming — ($8.29 at Walgreens) — Studio 35 Beauty is the Walgreens brand, so the prices are good and the line is 100% guaranteed.  Bianca says it doesn't streak and it doesn't have an odd odor like so many firming lotions sport, so that is a good thing. 
*St. Ives Body Wash — This big 24 ounce bottle is a good value because it sells for only $5.29 at Walgreens.  It is also paraben free and is a customer favorite, Bianca tells me.  I love the Even & Bright Pink Lemon & Mandarin Orange citrus scent and the Purifying Sea Salt is a great exfoliating wash, too.
For the Mani/Pedi:
*Nicole by O.P.I. Nail Polish — ($7.99 at Walgreens) — New to Walgreens is the Nicole by O.P.I. nail polish line that Bianca says customers are digging….both the product and the price.
*Revlon File 'N Peel 6-IN-1 Peelable Foot File ($6.99 at Walgreens) — For use on dry feet, here is a clever product from Revlon that enables you to gently smooth away rough, dry and hardened skin on the feet plus this easy to use tool comes with three fine layers and three coarse layers.  So you simply peel away each layer when it is worn down to reveal a fresh one underneath.  This makes good sense.
Did we miss a drug store beauty buy that you love?  Tell us in the comments section.  Stay on your beauty budget with us!
***All beauty products were purchased by managedmoms.com for this review. 
About our writer, Bianca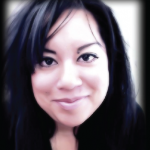 Bianca Malmstrom, Walgreens Beauty Counter Consultant  & Proud dog mama! 
Bianca has worked at the Ahwatukee-Foothills Walgreens location, for more than 10 years. She strives in customer service excellence and knows how to make her clients b-e-a-u-t-i-f-u-l! From friendly advice to helpful suggestions, she's your beauty go-to girl!  She has gained the trust of the Ahwatukee community, helping hundreds of men and women truly understand drugstore beauty. Whether it's a face cream question or a suggestion on a shaver, she's got something to say and with a smile.  Read more about Bianca on our team bio page.