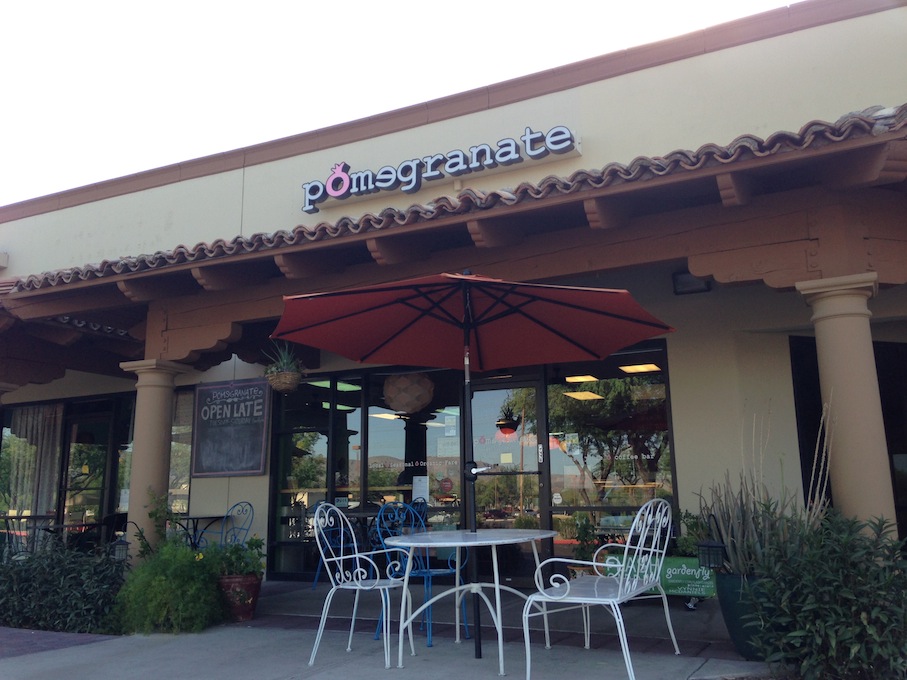 If you haven't tried Pomegranate Cafe, located at 40th Street and Chandler Blvd. (a few doors down from Trader Joe's) in Ahwatukee, then you are missing out on the cafe that Forbes listed as one of the top ten best delicious, healthy & wholesome restaurants in the nation!  And guess what?  This wonderful eatery, that satisfies the taste buds and your body's nutritional needs all in one delicious sitting, just added wine, beer and other spirits like this delightful Sangria that I thoroughly enjoyed!  It was very refreshing.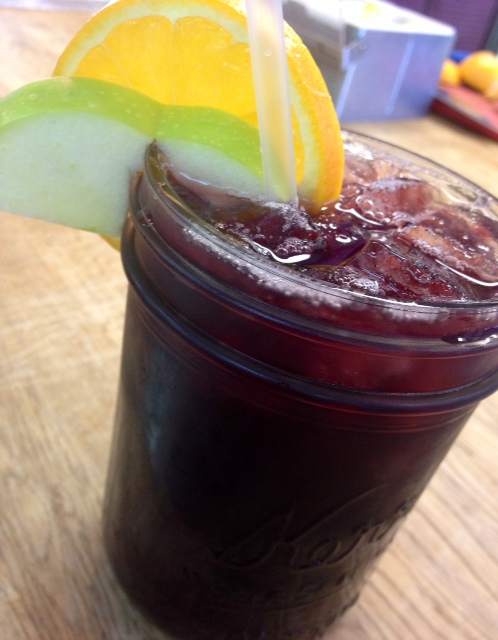 When cafe owner, Cassie Tolman told me the news and invited me to the restaurant's wine tasting, I couldn't wait to attend!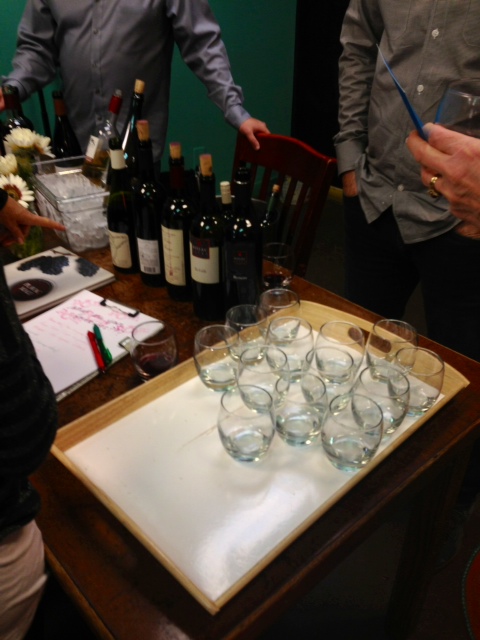 My fellow Pomegranate loving  friend, Julie and I had a good time tasting the different wines and ice cold beer flavors.  As you can see, we did our share of tasting…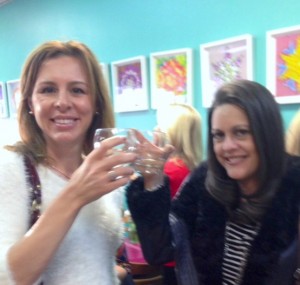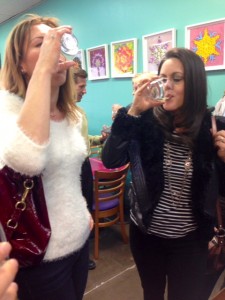 ….and we appreciated how the Pomegranate management asked customers for feedback by listing our favorites which we happily took part in by jotting down our top Vino picks.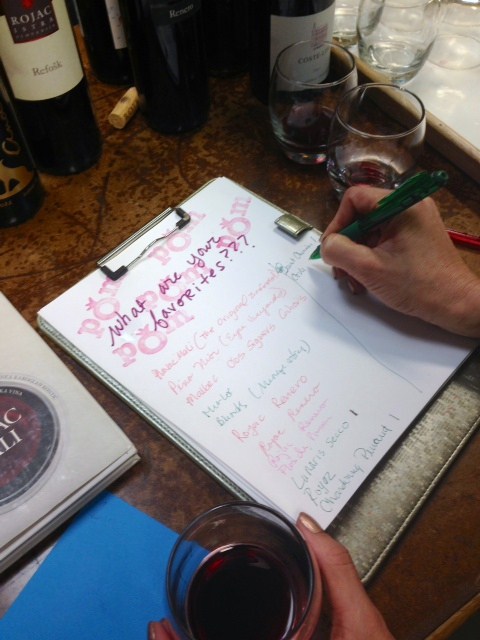 A great time was had by all and a big crowd turned out to taste and celebrate the spirits that are now part of Pomegranate's everyday menu.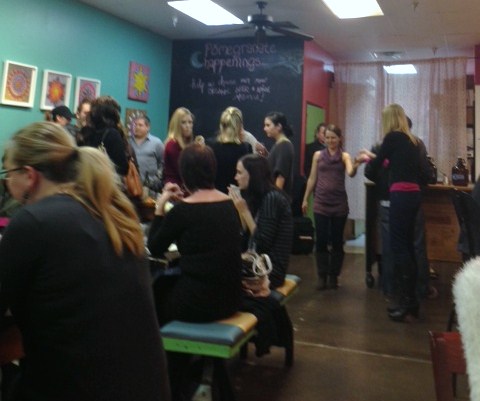 You gotta love that!  Be sure to check out the cafe's daily wine offerings and the delicious variety of beers, too.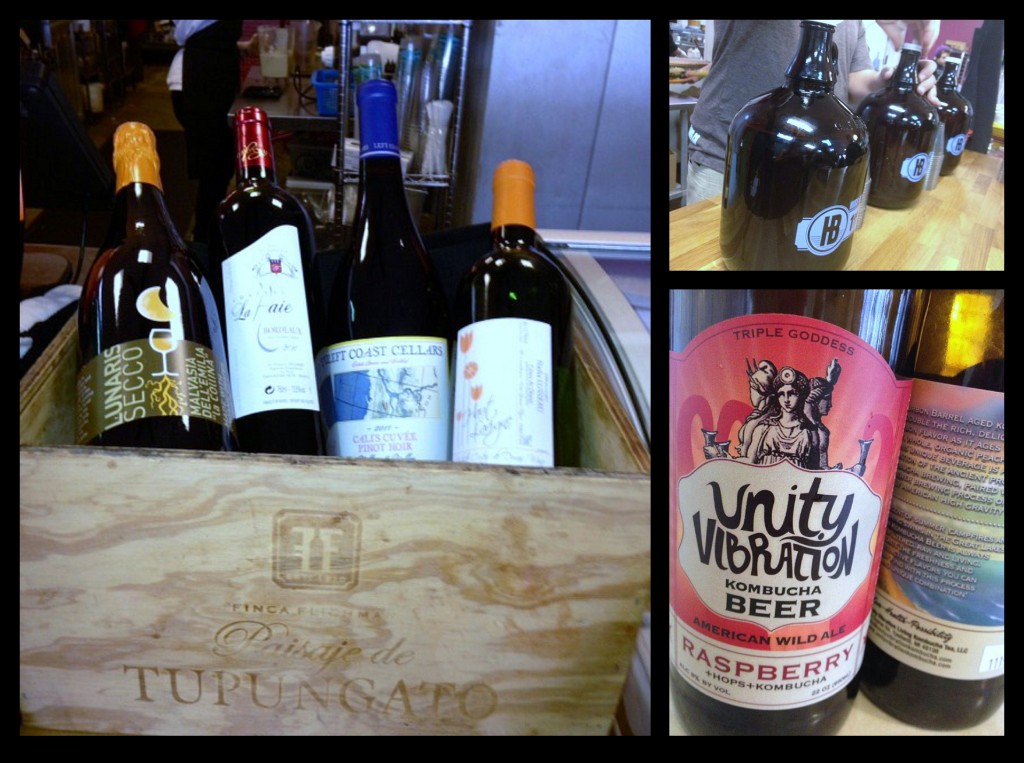 And don't forget the amazing wholesome and good-for-you foods, scrumptious and healthy desserts and perfect coffee bar creations that Pomegranate offers daily.  Here are a few of my favorites…
And enjoy brunch at Pomegranate with all kinds of mouth-watering and healthy breakfast foods…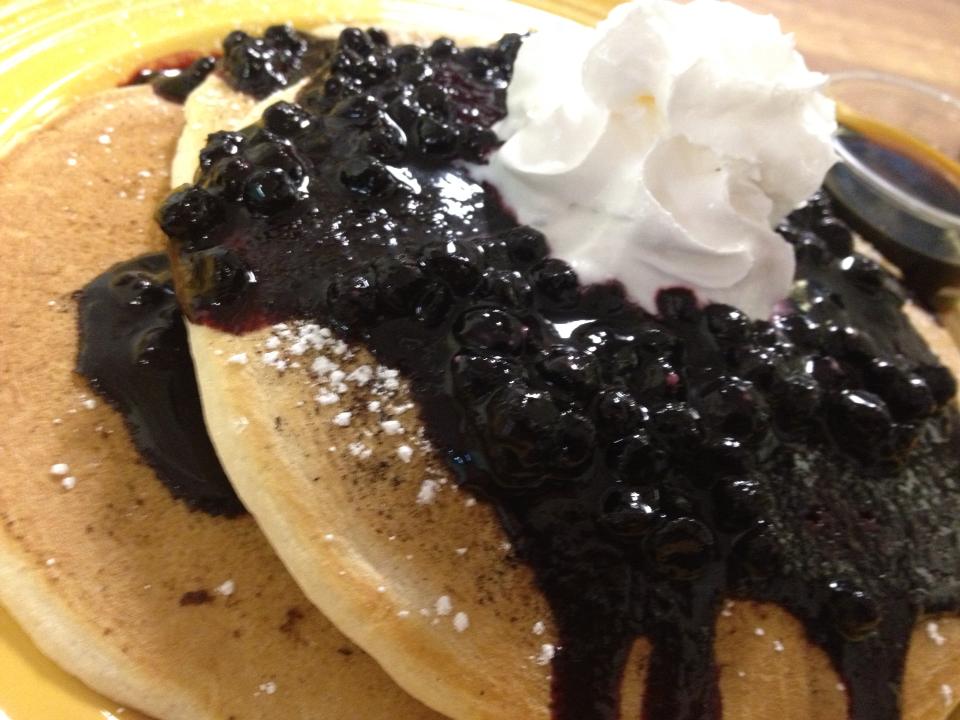 Be sure to check out Pomegranate Cafe  for all of the above and much more and visit their website for more details about this nurturing, award-winning and scrumptious place!  Cheers to Pomegranate Cafe!  I'm so glad you are in my neighborhood.  Lucky me 🙂