This week's pet pics come from two of our managedmoms.com readers.  First up, meet cool cat #1 who is named Tabitha. She and sweet dog, Emmy became fast friends when Tabitha joined the family a few months ago.  This was sent in by Jennifer and we love that this cat chose a canine couch and that the sweet dog doesn't seem to mind at all…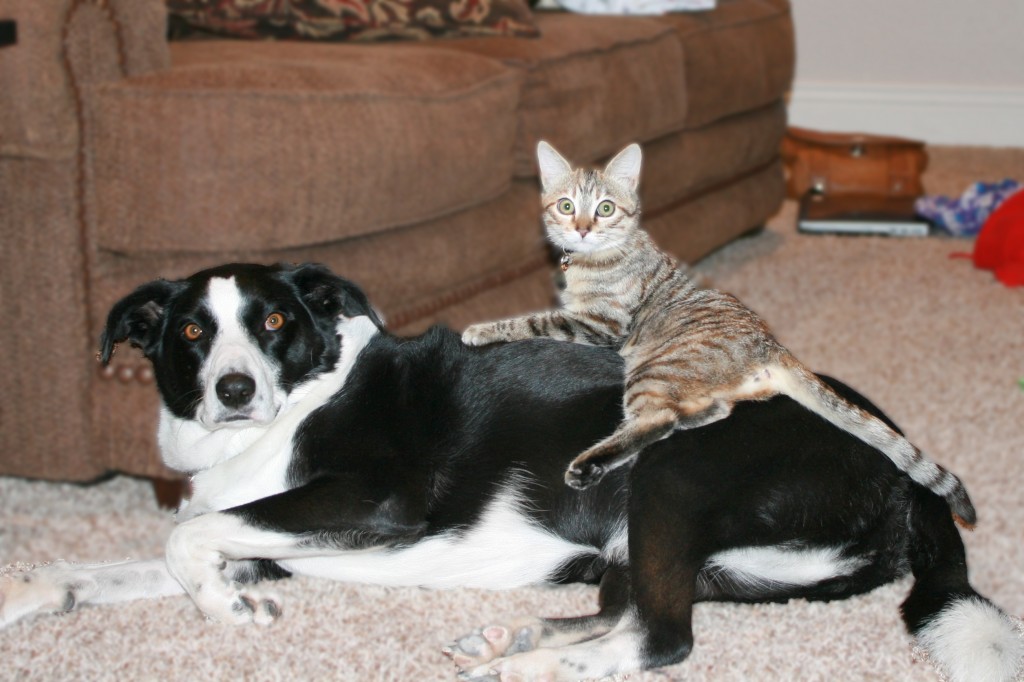 Next, check out this curious kitty who prefers a big tall tree for her perfect perch place!  This pretty picture was sent to us by our reader, Lynne and we love it….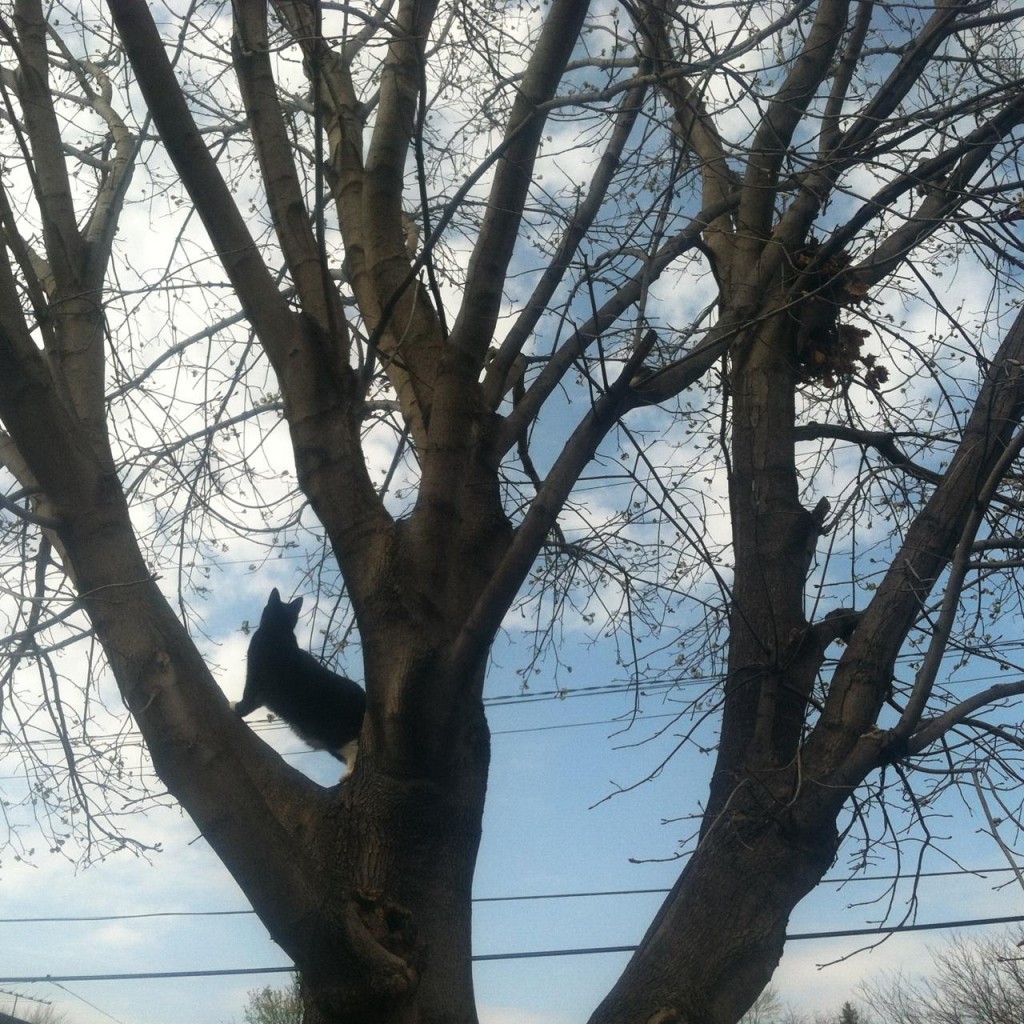 Thank you to both Jennifer and to Lynne for sending in these fun pet pics.  Send us your pet photos to [email protected].  We love to share them every weekend to celebrate our furry friendly family members.