Manic:  Raising kids…and the hectic back to school season.
Managed:  Taking it all in because, just like that, I now have a 7th grader and a high school junior.  Where does time go?! Here are their first day pics.  She posed for me and let me take several shots.  He barely let me take one picture and was out the door and in his car faster than I could blink….and as my Father-in-law once told me….don't blink because they grow up just like that.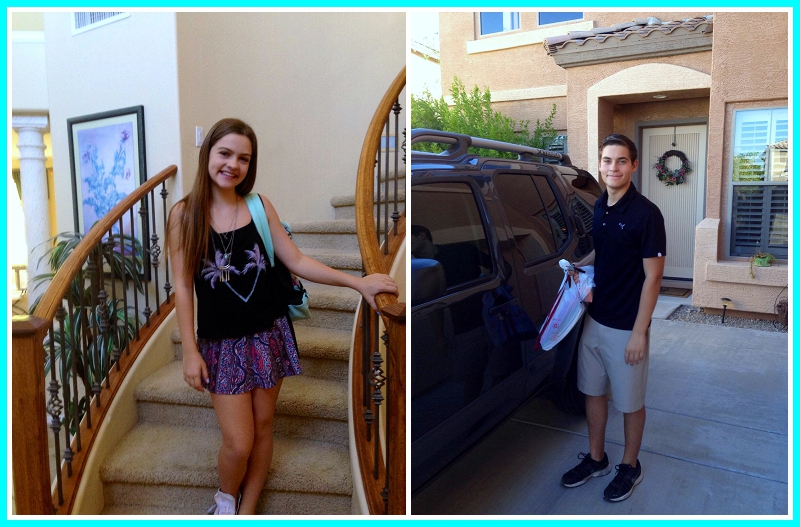 And just like that, here is another set of a first day back to school photo shoot by this slightly emotional Mama who is holding on tight and enjoying the ride.  I can only imagine how I will feel next year when Senior year arrives!
Thumbs up to the 2014-15 school year!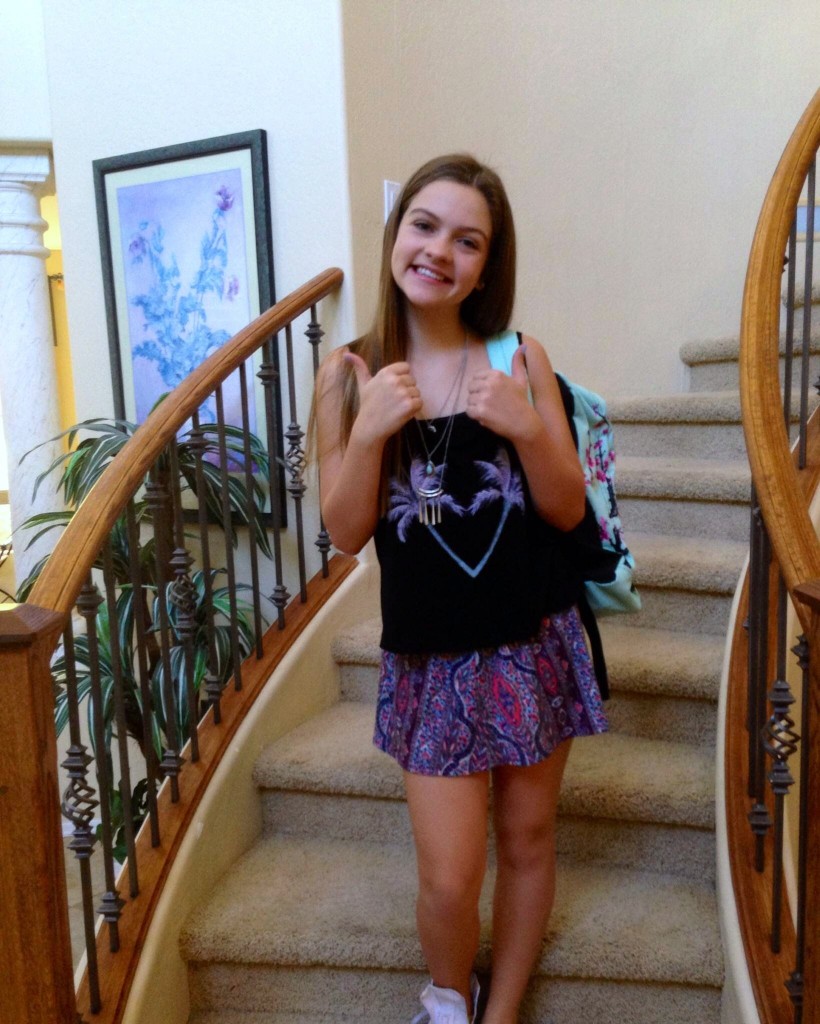 I'm wishing you all a happy and healthy school year ahead!