Manic:  Today's technology and social media can be especially manic in the hands of our youth. Sadly, one of the byproducts of today's 24/7 online life is what is called cyberbullying.
Managed: Welcoming today's guest writer, Dr. Lisa Strohman, a clinical psychologist who specializes in educating parents and children on the effects of technology overuse or addiction, to share her expertise on this scary subject.  Lisa not only has some great tips on t his from a professional perspective, but also as a concerned parent as we all try to navigate our parenting skills through today's very different online world. There is some terrific information here about what to look for and what to do when it comes to cyberbullying, so definitely read this.  To my knowledge, my children have not been affected by this awful trend, but I read every word of her article so that I'm informed just in case.
And Dr. Strohman will offer a free seminar for parents called The Impact of Technology on Brain Development on Monday, October 13th.  If you are interested in attending, details on the event follow this article.
Dr. Strohman says:
Cyberbullying: What Parents Need to Know
By Dr. Lisa Strohman JD, PhD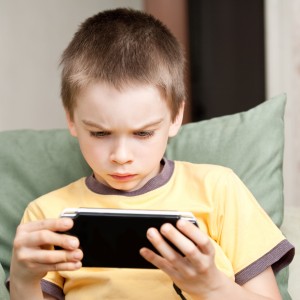 Bullying has always been a part of growing up, but now these bullies are able to follow children into their homes, hiding behind the Internet. Thanks to 24/7 connections anyone can be a victim of cyberbullying. Zelda Williams, Robyn Williams' daughter was recently driven away from her social media accounts after being harassed on Twitter and Instagram following the death of her father.
The definition of cyberbullying can vary, but any child that is harassed, humiliated, embarrassed, tormented, threatened, or otherwise targeted by another minor using technology would be considered a victim of cyberbullying. As a parent, I am terrified by what is occurring and as a professional psychologist I am committed and focused on providing tools and resources to help other parents understand the often dark and secret world our children are exposed to.
Statistics on Cyberbullying
Nearly one in four teens has experienced cyberbullying
Approximately one in six teens have admitted to cyberbullying others
Only 1 in 10 teens tell their parents if they have been a victim of cyberbullying
What Makes a Child Prone to Becoming a Cyberbully
Low self-esteem
Suicidal ideation
Feelings of anger or frustration
Peer pressure from friends
Signs Your Child is Cyberbullying Others
Avoids discussion about what they are doing online
Gets unusually agitated if their computer access is restricted
Uses multiple online accounts
Signs Your Child is Being Cyberbullied
Unexpectedly stops using the computer
Appears nervous when receiving text messages, emails or other online notifications
Appears angry, depressed or frustrated after going online
Becomes withdrawn from friends and family members
What You Can Do
Create a feeling of trust between you and your child
Assure your child if they come to you they will not lose their access to technology
Finally, understand that technology is an amazing tool and gift that we are privileged to have access to. It is about teaching balance, establishing open communication, and loving your children enough to question and talk through the issues they will face online.
About our guest writer: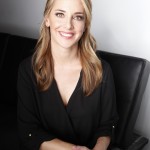 Dr. Lisa Strohman is a clinical psychologist who specializes in educating parents and children on the effects of technology overuse or addiction.  Visit technologywellnesscenter.com to learn more and to take her proprietary Technology Use Continuum (TUC) assessment to gauge a child's risk for technology addiction or overuse.
 Details on Free Seminar:
THE IMPACT OF TECHNOLOGY
ON BRAIN DEVELOPMENT
Free seminar for parents Monday, October 13th
 WHAT:           Brain Rewired will be the first seminar in the monthly seminar series hosted by Dr. Lisa Strohman, a clinical psychologist and founder of the Technology Wellness Center. The philosophy of Technology Wellness Center is to approach the issue of technology addiction in a comprehensive holistic way that provides practical solutions instead of diagnostic labels. Dr. Lisa will discuss how technology is affecting the development of children's brains and share insight on what parents need to know and tips on what they can do. Presentation includes an assessment tool for parents to measure their child's risk related to technology use.  Dr. Lisa will be joined by Dr. Melissa Westendorf, co-founder of the Technology Wellness Center. Light refreshments will be served.
WHEN:           Monday, October 13th, 2014 – 6:30 – 7:30 p.m.
WHERE:         LifeScape Medical Associates @ 8757 E. Bell Rd. in Scottsdale, Ariz. 85260
WHO:             The event is open to parents, educators and adults working with children. Registration is required, as there will be limited seating available.
COST:             FREE, but attendees must register by email or by phone, as seating is limited so email to
                        [email protected]com or call (480) 220-4701
WEBSITE:      http://technologywellnesscenter.com