When I created this blog, my goal was to make this site a helpful resource where I share tips and information….and where my readers can also share their own tips, recipes and recommendations for other women reading this blog to make our manic lives a little more managed.
So I am happy to share managedmoms reader Shari's, a local teacher, recommendation about a place she found in Scottsdale, that she says, helps kids with learning disabilities without the use of medication.  Shari wrote in to tell us about Diane Minkner, who has a practice that offers adult ADHD treatments as well as ADHD treatments for children.  

Here is what Shari wrote in to us….
Shari says:
Motherhood itself can be a challenge.  Raising a child with special needs can be overwhelming.  As a reader of your blog, I feel compelled to share an experience that has changed my son, and saved my sanity.  I have asked Diane Minkner to contact you and share her expertise in helping children reach their full potential.
For over 10 years I have been on a mission to help my son.  The baggage he carried from early trauma has left physical and emotional scars that affected him in all areas of his life.  This past summer, I looked into Brain Integration at the recommendation of another mother.  I looked at several websites, and when I came across Diane's, I knew I had found the right person.  She worked with my son for several days and I saw immediate changes in his voice volume, his posture and his gait.  His behavior has improved dramatically. He has always struggled with math, and his teacher commented that he was suddenly working on math without melting down, AND without help!  He is able to process his frustrations verbally and appropriately. Diane has admitted that he is one of the most challenging cases she has worked on, but she has been relentless in her determination to help him.  I have shared Diane's contact information with many friends and co-workers.  I cannot say enough about the amazing work she does.  Diane has saved my child, and my sanity.  I will forever be indebted to her for bringing my son out of the horrible trauma of his past.

-Shari 
That is a strong testimonial from Shari and I thank her for sharing her experience.  I personally do not have any experience with Diane's treatments, so I appreciate Shari's comments for my readers that may be interested in learning more about this topic.
In addition to Shari's story, there are multiple testimonials on Diane's website.  After receiving Shari's positive recommendation, Diane contacted managedmoms to tell us a little more about herself and her practice.  Diane received her Bachelor of Science degree in Psychology and completed post graduate work in Bio-Kinesiology and Applied Physiology.  She graduated from the University of Maryland University College Summa Cum Laude.   Diane is also a certified Holistic Health Care Practitioner.  Diane is also a mother of three children and a stepmom to four more that she says she has had the privilege of raising with her husband, who she calls her best friend.  Here is what she tells us about her practice.
Diane says: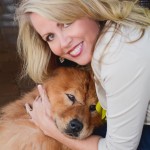 "I hate to read!" Could your child be struggling
with an undiagnosed learning disability?

From the time we are born we learn things by trial and error. Every experience ends one of two ways:
REWARD            that worked!  I got attention! I got affection!  I got what I needed!  
PUNISHMENT   That was too much work!  I will avoid that from now on!
We do things for pleasure or to avoid pain.  It's the way our brains are wired.  The brain changes with every experience and forever stores the memory for future reference in a region of the brain called the hippocampus.
When your child says she hates to read, what she is really saying is that the last time she tried to read, it was hard.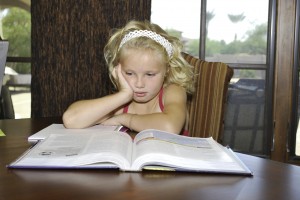 Not every learning disability is obvious like dyslexia or ADHD.  That quiet polite child who isn't causing a ruckus may be silently struggling to learn and feeling inadequate or dumb.  Some children's brains truly are not wired to learn as easily.
Here are some common signs to watch for at school and at home while doing homework
easily distracted
class clown – the distractor!
incomplete assignments
making excuses or lying about homework
complaining about being tired or hungry when it's time to do homework
whining, acting out, negotiating
resting head on arm or table
slumped posture when reading or writing
subvocalizing when reading directions
tracing the words with a finger in order to read
A child who feels inadequate about his or her ability to learn is at risk for acting out, self-esteem issues, depression and other behavioral issues.  I call these the invisible disabilities behind the visible ones.  As a mom myself, I remember hurting as I watched my child shunned on the playground because he was "that child" that acted out because of insecurities.  I remember leaving a school event in tears after overhearing two mothers discussing how "horrible" this little boy was for his hyperactive behavior that disrupted the class…………and realizing it was my precious child they were referring to!  I've been there and I've felt that sting.  Sometimes as parents you just can't love them enough to overcome their internal feelings of inadequacy when they feel they are different because they can't learn as easily as their peers, or can't sit still no matter how hard they try.
Because of my personal experiences, I have dedicated my life's work to helping children early in their lives to allow them to enjoy a childhood free of those emotional hurts.  Growing up shouldn't have to hurt!  As a parent myself, I know that it hurts to see your child hurting.  Now there is something you can do about it!  I have taken a cutting edge technique called Brain Integration that uses kinesiology to change brainwaves and increase blood flow to the frontal lobe where it is needed for learning to take place and combined it with other holistic emotional release techniques to correct the disability and remove the subconscious scars from it.  I can truly tell you that there is no greater joy than seeing the lights come back on in a child's eyes and that spark within them ignite…………well, maybe the hugs I get from their Moms.
To learn more about my practice and brain integration, visit my website at Integration for Performance.  Brain Integration Technique gives every child the ability to learn, but it does not "make" a child learn.  For best results, I highly recommend that every student follow up with a tutor and/or behavioral health professional to learn new behavioral strategies.
About our guest writer, Diane Minkner: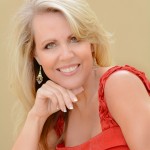 Diane Minkner brings her expertise in Holistic Health Care together with Brain Integration to address the entire person.  She approaches all clients through a whole body approach to healing, evaluating wellness through physical, mental, emotional, and physiological  perspectives.   Diane received her Bachelor of Science degree in Psychology and completed post graduate work in Bio-Kinesiology and Applied Physiology. She graduated from the University of Maryland University College Summa Cum Laude.   Diane is also a a certified Holistic Health Care Practitioner.  She received her certification as a Holistic Health Care Practitioner after graduating from the International College of Bio Energetic Medicine.  Learn more about Diane and her practice at Integration for Performance.
This article is sponsored by Integration for Performance.  The Integration for Performance website includes this disclaimer that says "We are not medical doctors and therefore do not claim or imply that any advice, counsel, recommendations, suggestions, or services that we may provide whether in person, by mail, by e-mail or by phone will cure, treat, prevent, or mitigate any disease or ailment. Please refer to your medical doctor for specific information. Individual results may vary."