A few months ago, my teen daughter asked to write an article about what her beloved Ahwatukee Children's Theatre (ACT) means to her and to the many children who have called ACT their second home.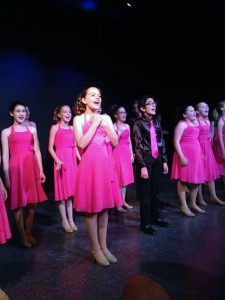 ACT has been struggling financially, like so many nonprofit Fine Arts organizations do, so I helped with volunteer work on a parent committee to try to save ACT.  We were not completely successful, so ACT is being forced to downsize and lose a big part of their space, but ACT does not have to dissolve, so we are thankful for that. The hardest part for all involved is the loss of our very cool performance area, stage, seats, curtains, lights and all.
So after ACT's annual production of Christmas Carol, future shows will be held in other venues.  That is a bittersweet pill to swallow and involves downsizing, remodeling (of the small rehearsal and classroom space that ACT will keep) and other costs. Our local paper did a very nice article explaining what this all entails.
In the meantime, local clothing boutique owner, Kim Kendall of Clothes Minded contacted me asking if she could hold a fundraiser in her hip and fashionable womens clothing store to help ACT raise money to be able to continue on.  Here are a few examples of her nice styles that flatter figures.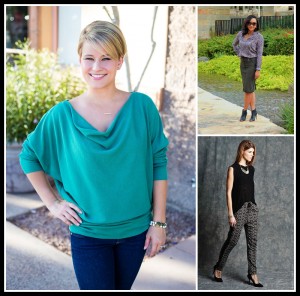 So come out to her store this Saturday, November 22nd from 10am to 6pm to not only shop and support a very valuable local children's theatre, but to also see a sneak preview performance of ACT's Christmas Carol!  Performers will do a number from the upcoming hit show at Clothes Minded this Saturday from 1:30pm to 3pm!  Plus a portion of all sales will be donated to ACT so do some holiday shopping or buy a festive and stylish outfit for yourself all while helping to keep a good thing going when it comes to Fine Arts opportunities for our kids!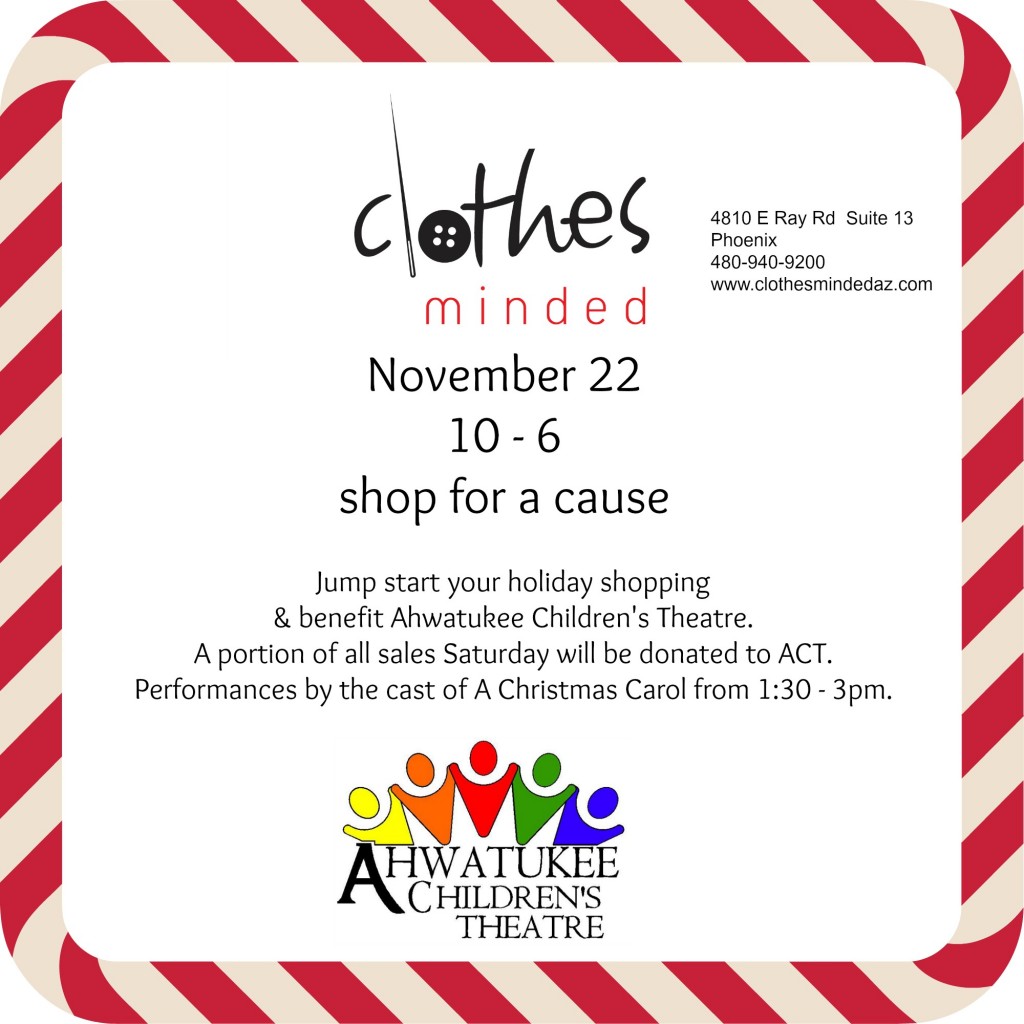 And if you can't make the cool shopping/performance event at Clothes Minded, you can still donate to the ACT here.