One thing I love about having this blog is that I get to try cool stuff out to review for my readers, so when Soothe contacted me about scheduling a trial massage that could happen in my home in as little as one hour notice, I signed right up!  And I liked it so much that I've got a $30 off coupon for you to try it, too.  Read on for the scoop on Soothe and to get the coupon.
With locations in LA, Miami, Orange County, San Diego and Austin, the Phoenix/Scottsdale area was recently added to their location list, lucky for us.  All I had to do was create an account with Soothe at the Soothe website and my massage was scheduled for two hours later in my home, just as I selected.  I liked that!
The massage therapist arrived on time, set up her table in my living room and asked me if I wanted soothing spa music to play (I said yes), so she set the music up to play on her smartphone.  She then left the room so I could happily place myself on the massage table.  She also asked me what areas I needed her to work on and how much pressure is right for me.  Like a lot of people, I carry my stress in my neck and shoulders and I apparently shrug a lot and end up wearing my shoulders as earrings.  And with all of the texting that a lot of us do in today's world, we are keeping massage therapists in business.  The massage was terrific and I have felt better ever since.
Soothe offers deep tissue, Swedish, sports and couples massage in increments that include 60 minutes, 90 minutes or 120 minutes.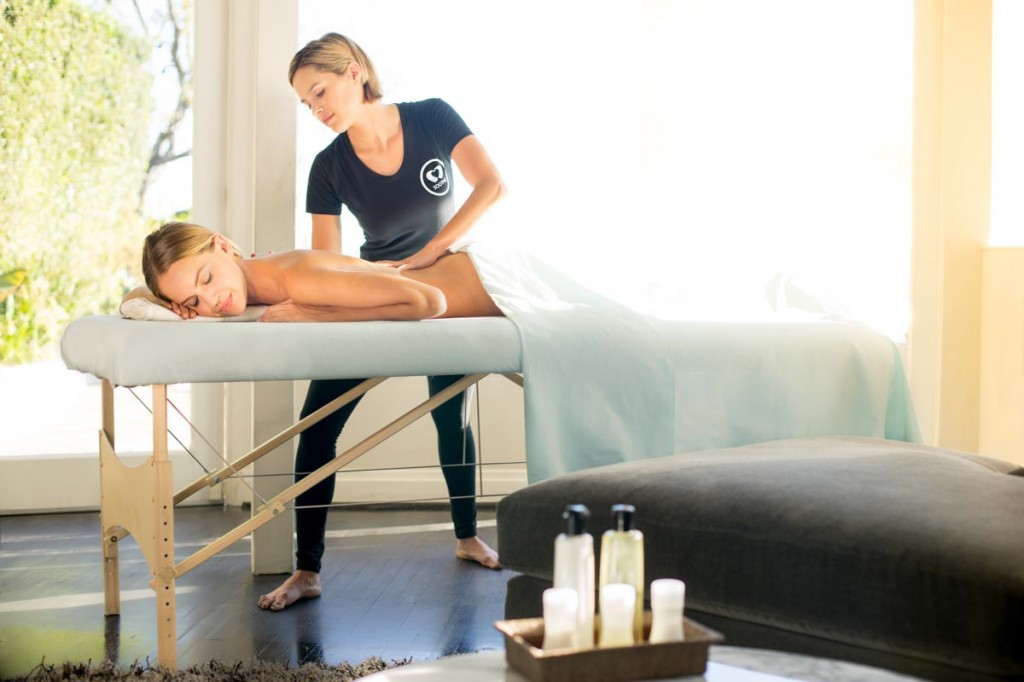 All Soothe sessions include gratuity, so no extra money needs to be paid by you since the tip is included. A 60 minute massage costs $99 with a 90 minute priced at $139 and a 120 minute will only set you back $169.  To have a licensed, background checked and vetted professional massage therapist come to your home or hotel with as little as a 1 hour notice makes those prices pretty reasonable.  And you can book daily between 10am and 10pm and even on holidays. How cool is that?!
Get the coupon — Simply visit the Soothe website or download the iOS app (soothe.com/app) and start the signup process.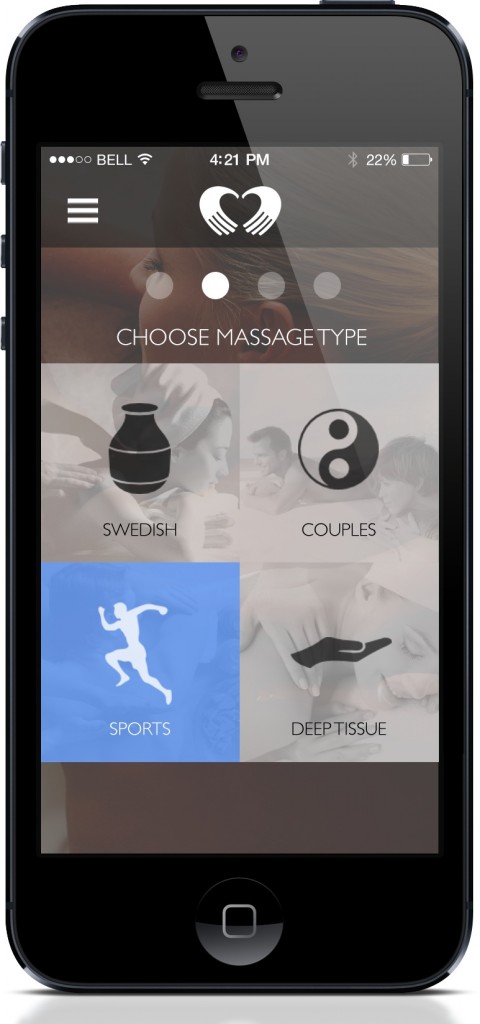 There will be a box to enter the promo code, which is MMM30.  This will give you $30 off your first Soothe massage.  It will then ask you what type of massage you would like, the gender of the therapist and several other short questions.  You will then enter the address of the service.  The managedmoms.com discount code (MMM30) will expire 60 days from today, so be sure that you take advantage of this by February 11, 2015.  Go for it! Treat yourself!
It is so simple to sign up.  I was very impressed with the ease of logging in and signing up.  And to have a professional massage therapist at my door two hours later was simply awesome.  I could have requested her in one hour, but I needed two hours to finish up a few things.  I'm a big believer in the benefits of massage both physically and mentally.
I highly recommend Soothe.  I look forward to booking a future Soothe massage in my home soon after the busy holiday season!
I received a complimentary massage to try and review this service.  My opinion about how much I loved my Soothe experience is 100% my own.