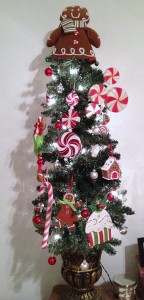 Twice today I got a reality check.  One that broke my heart and one that warmed my heart.  And made me think.
I've been nagging my husband to put the Christmas tree up.  It is December 9th and our living room is still treeless.  He has been working under some very big office deadlines while also making time to attend our daughter's performance and promised football watching time with our son.
I decided last night that I would be nagfree (is that a word?!) today because it is my hub's 50th birthday.  So I bit my lip as I walked past the treeless living room to instead place my handwritten birthday card by his morning coffee cup next to a surprise box of treats from his favorite doughnut shop.  I told myself that I will get right back on him tomorrow. After all Christmas is only two weeks away now and we have family coming in for our daughter's shows this weekend.
Then I called my Mom long distance to talk about her big upcoming trip to fly in to see us this week and I could hear heartbreak in her voice.  Yesterday when I saw the news about the horrible small plane crash that hit a home in my Mom's town in Maryland, I quickly clicked to the news story to see the images. The burned out shell of a family home looked a little like my Mom's house and I held my breath for a moment followed by a sigh of relief when I noticed that the garage was flipped from my Mother's home.  I rushed out the door to jump back into my always crazy schedule and didn't check back to see how the story unfolded.  My Mom's voice this morning told me that it was a tragic ending.
Although she didn't know the family who lived in the fateful home, she lives only 5 minutes away from them so it hits really close to home and the story tears your heart out.  Mom was walking her little dog yesterday (as she does every morning in her beautiful wooded neighborhood) when she heard siren after siren after siren rush right past her neighborhood.
She learned later that day that a mother was home on maternity leave with her toddler and newborn son when the plane hit.  Sadly the mother's body was found draping her babies in an upstairs bathroom as she tried to save her little ones.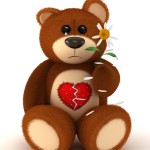 I just can't imagine the heartbreak her husband is feeling today as he and his little girl, who was at school at the time, are left behind.  Why must such cruel things happen in this world and it seems especially sorrowful when it happens around the holidays.
A few hours after my phone call to my Mom I ventured out to pick up cat food.  I was annoyed that I had to go out and leave all of my work undone.  The only reason I was rushing out was because my daughter left her lunch behind.  So annoyed me took her lunch to school and then I went on to the vet since I was already out anyway.  Little did I know that I was about to meet a Christmas miracle.
Our spoiled felines get their food from the vet's office.  As I entered I saw two men embracing one of the nurses.  As I paid for my food, she returned with their little dog (who looks like my Mom's little poodle) and all were celebrating.  I complimented the men on how cute their little pup is and they told me that she survived a house fire a few days ago that completely ruined their home.  She was found on the kitchen floor, rescued by a firefighter, her white fur grey from the smoke and she survived!  I felt so joyful watching them celebrate, pet her and exchange hugs.  A Christmas miracle.
The two stories that I learned of just hours apart reminded me how precious life is and how we never know what tomorrow may bring.  So with that, I say no worries to my husband about getting the tree up.  It will go up when  he can get to it and has the energy to do so.  The tree doesn't matter at all…..it is the people around the tree that fill the living room and nurture the holiday spirit.  And so what that my daughter left her lunch behind accidentally.  How many times have I left things behind?!  I am reminded to be thankful, and not annoyed, for that forgetful daughter (a gift not a child to be annoyed with) and to remember that my undone work that I had to leave undone just isn't that important.
On this December day that both breaks and warms my heart with two stories about people I didn't know, I send my prayers to each family and to all of those in the world experiencing heartbreak, joys and miracles. Tonight I will hug my family a little longer and continue to cherish my pets.  Life is full of greetings and partings (as they say in the show that my daughter is currently performing in, A Christmas Carol) and the time in between is just too precious to nag my family about an unpacked tree or a packed lunch left behind….or anything else that is truly the small stuff.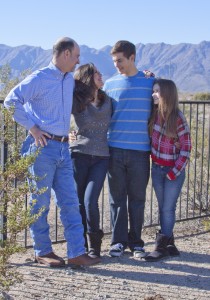 Celebrate the big stuff that really matters.  I am reminded of that today.