Manic:  Keeping myself on a consistent workout schedule.  In other words, getting there…and moreover getting myself to the gym so that I get a good sweat on at least four times a week.
Managed:  Working out with a trainer who keeps it interesting by constantly adding new elements into my fitness plan.  Most recently, he brought out the battle ropes and although they sound intimidating, I actually found these rockin' ropes to be fun, especially since it mixed things up and kept my workout different and interesting.  But how do these ropes work out the body?  I asked my trainer, Bret with Method 19 Fitness to explain.  And yep, I'm smiling in this picture because the ropes really are a fun way to work out and I love mixing it up.  That keeps me coming back to the gym….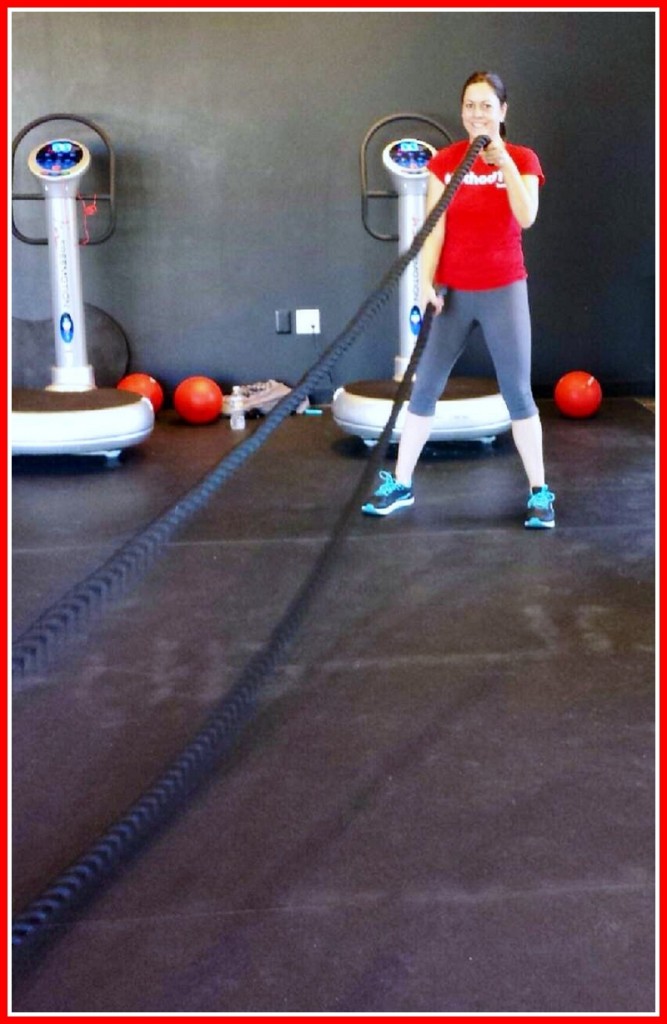 Bret says:
Battle Ropes are a fantastic training tool for working your multiple muscle groups at once or as a full body exercise. They are great for increasing endurance strength and maximal power as well as increasing in-workout blood pressure for maximizing cardiac output with increased cardiovascular health, strength gains and shortened recovery time.
Thanks Bret!  I'm looking forward to a continued variety of fitness tools that I can share here on my blog with my readers as we all try to be as healthy as we can in 2015!
About Trainer Bret Al-Imari, MS, CSCS, PES, CES: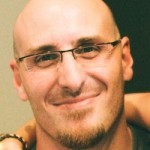 Bret has completed a Master of Science Degree in Human Movement with an emphasis in Corrective Exercise from AT Still University.  He also completed a Bachelor of Arts in Sports Management with a focus on Exercise Physiology and Sport Science from Bellevue University. He is currently working toward a DHSc Degree. Bret has also developed performance training programs for youth, college and professional athletes.  Plus he has generated real quality of life exercise programs for teenagers upward to the geriatric population.  More on Bret here.