How magical is this?  All these years later my 6'1 almost 18-year-old son with the man voice and my super busy 13-year-old girl, with a mountain of gal pals and a schedule that doesn't stop, both jumped at the chance to go back to Kindergarten to help their beloved very first elementary school teacher.  Correct me if I'm wrong but most teenagers aren't interested in even thinking back to the time when they were five years old, much less taking time to work at a little kids' school new location grand opening.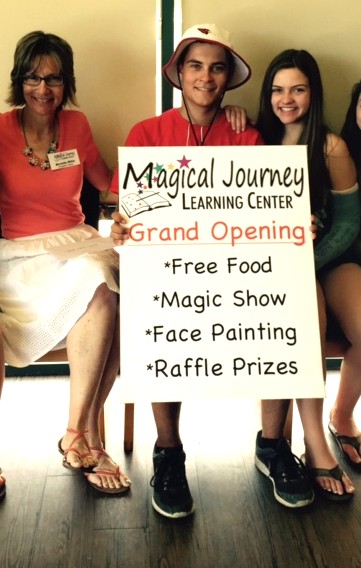 But my two were thrilled to do it.  So they helped their beloved teacher from so many years ago get the word out at her school's new location grand opening.  This magical private school for PreK through 1st grade is fittingly called Magical Journey Learning Center (MJLC).
My teens said yes to helping Mrs. Willis because she is the magical Kindergarten teacher that taught and loves both of my kids.  Michelle Willis left an imprint on their hearts and she nurtured a love for learning that has taken my two quite far today.
Yes I do give her a lot of credit!  And sometimes she worked with hubs and me to use tough love on those rambunctious 5-year-olds when their acting out got the better of them.  She called that "nip it in the bud" moments and we worked together with her to do just that.  It worked as the remaining school years have gone smoothly with hardly any acting out in class in the years that followed.  Good stuff, let me tell you!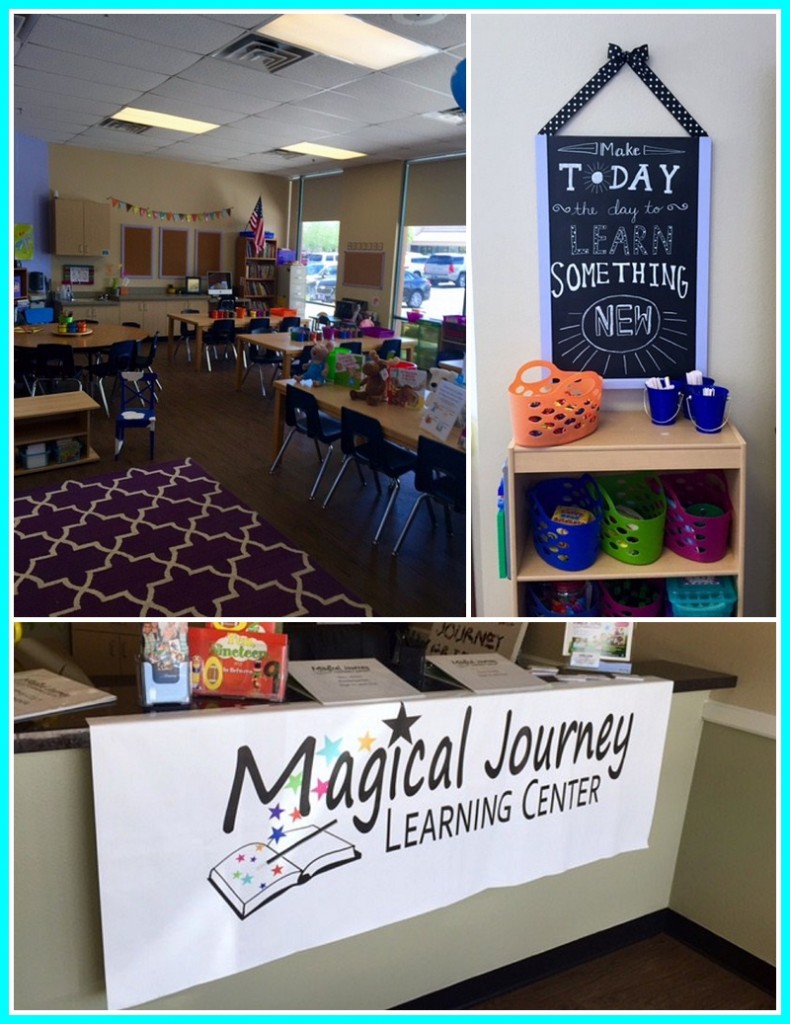 My son just scored a 32 on the ACT (98% in the country) and my girl just received her 8th grade schedule and advanced Language Arts and Math are both listed.
So the proof is in the pudding.  They are both thriving and that super important Kindergarten year set the foundation for their future….and so far….continued success.  Yes!
Michelle Willis is one of the founders of Magical Journey Learning Center and the curriculum is both inspiring and fun.  Your kids will be in a small ratio student to teacher class with certified teachers, two of whom are National Board Certified.  MJLC also boasts a Lend a Hand program which teaches community service. The school's belief is that it is important to teach to the whole child and provide balance so the teachers focus on social, emotional and academics.  My kids are proof that they received all three under the guidance and TLC of Mrs. Willis so many years ago.  Those lessons have stayed with them and now that they are teenagers, can I just tell you how much I appreciate that!  And then some!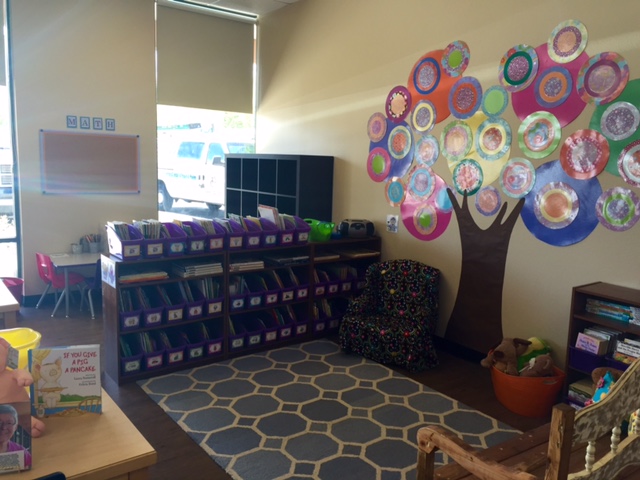 I will bet you money that when your little one is a high school senior, like my son is now, Mrs. Willis will still be that favorite teacher.
So on that hot summer day a few weeks ago, they went to work their shifts for that favorite teacher they both shared four years apart.  For their time, Mrs. Willis very nicely paid them, but the money isn't the main reason that they happily accepted her invitation.  It is because, they both told me, it was Mrs. Willis who was asking.
For Mrs. Willis my son would risk his friends driving by teasing him as he danced around with brightly colored balloons and waved a big sign with large letters announcing the school's grand opening.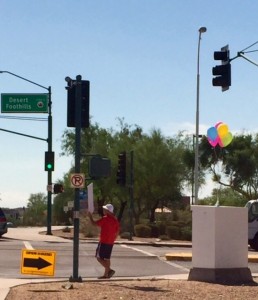 For that favorite teacher that he had so many years earlier, he would stand in the searing hot Phoenix sun…in July mind you…with a big smile and an energetic wave inviting prospective students and their families to come on in to see the new school location.
He knows that those little guys and gals will remember that special teacher like he does now, so many years later, when they are practically all grown up.
My teen girl happily did face painting and actually practiced the evening before on fake mannequin heads that we got at the craft store.  It was important to her the she do a good job for Mrs. Willis and get kids excited to enroll there.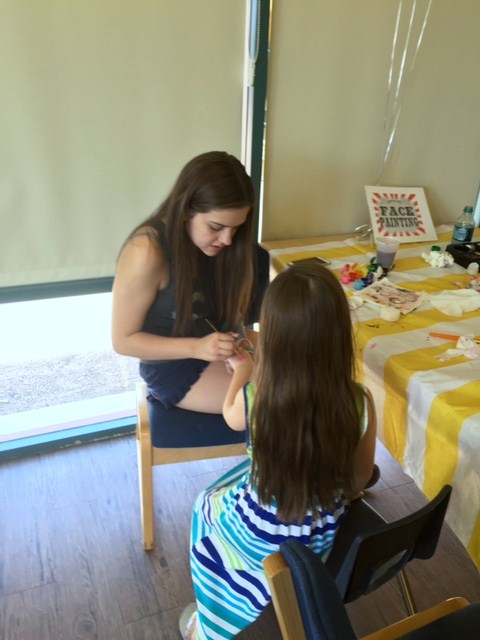 She knows that these kids will experience a magical and high quality education that will take them far.
Two busy teens put their phones away and cleared their morning with an excited smile to work to help a teacher from many years ago….kind of magical, I'd say.
Both of my kids learned math, language arts and more in creative ways.  My daughter still rememebers how Mrs. Willis set up a pretend post office where real letters were mailed.  That was a magical way to learn how to write and read.  I can see by the cool signs that adorn the school walls that the learning continues to be creative and fun.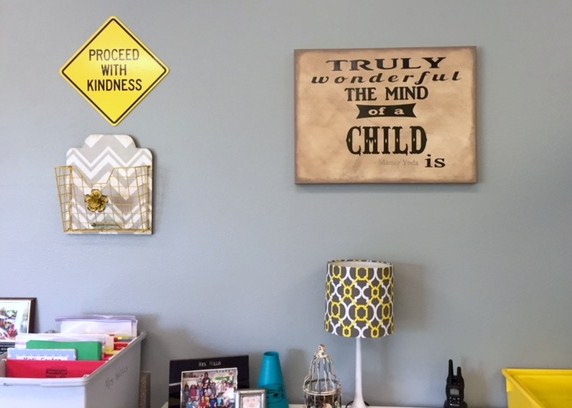 Yep that is magical and planned all in one and that is the kind of future investment MJLC will offer your children with the top notch teachers that include our own Mrs. Willis.
Just check out the Magical Journey website to see the magical things they do in the classroom that will last well past preK, Kindergarten and 1st grade.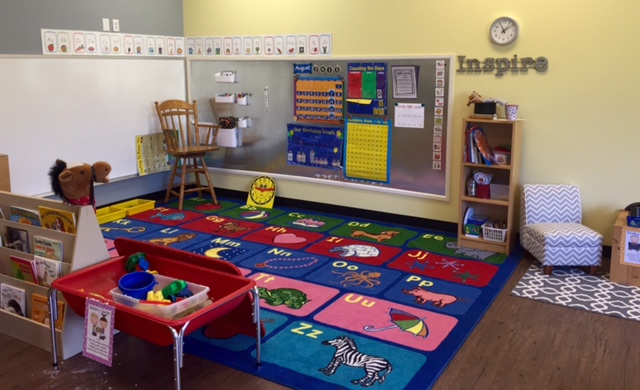 Hard to believe that we have now experienced almost all of the following grades with just senior year left to dive into next week.  And I know that some of those life lessons learned in Kindergarten will help guide my son as he transitions from high school to college.
Give your kids the best start possible because you don't get a do over and you won't believe just how fast senior year gets here.  How he went from a little Kindergartner to this young man posing for his cap and gown picture….how fast that time went by….that really does feel like a magic trick, let me tell you!!